About Us
The Facilities Services Work Center's primary goal is being the liaison between the CI campus community and Facilities Services Department, providing an optimum learning, teaching, research, and working environment for all students, faculty and staff within the campus community.
FS maintains the integrity and appearance of all buildings, equipment, and infrastructure at California State University Channel Islands. FS utilizes a world wide web-based program called Web Works (Azzier), which is CI's resource for submitting work order/key and code requests, event requests and work order estimate requests. The FS Work Center is the first point of contact for building maintenance requests, key/code requests, automobile repairs, grounds and custodial maintenance, etc. The campus community submits work order request(s) and/or contacts the FS Work Center, where staff will then process and respond to the request and will then distribute the work orders to the appropriate shop/department for action. Many of these requests include campus repairs, landscaping and cleaning services and many other services that help maintain an exceptional physical environment for students to learn and grow.
The Work Center is happy to serve the campus community and if you have any questions, please contact Facilities Services Work Center to report any maintenance issues, HVAC System temperature problems, lighting problems, insect/rodent issues, and/or custodial spills or clean up, including recycling needs, etc. Below are the links which lead to the processes of how to request work orders and gain keys/access.
Hours of Operation
Monday - Friday 7:00 am - 4:00 pm
Contact Information
Work Center
Ironwood Hall
One University Drive
Camarillo CA 93012
Main line: 805-437-8461
fsworkcenter@csuci.edu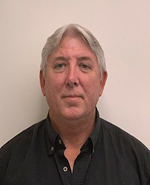 Tim Berndtson
Assistant Director, Logistical Services & Maintenance
805-437-3543
timothy.berndtson@csuci.edu
Michelle Dietz
Work Center Specialist
805-437-3687
michelle.dietz@csuci.edu
Sharon Seravic
Facilities Services Coordinator
805-437-3360
sharon.seravic@csuci.edu