News
Learn About Mobile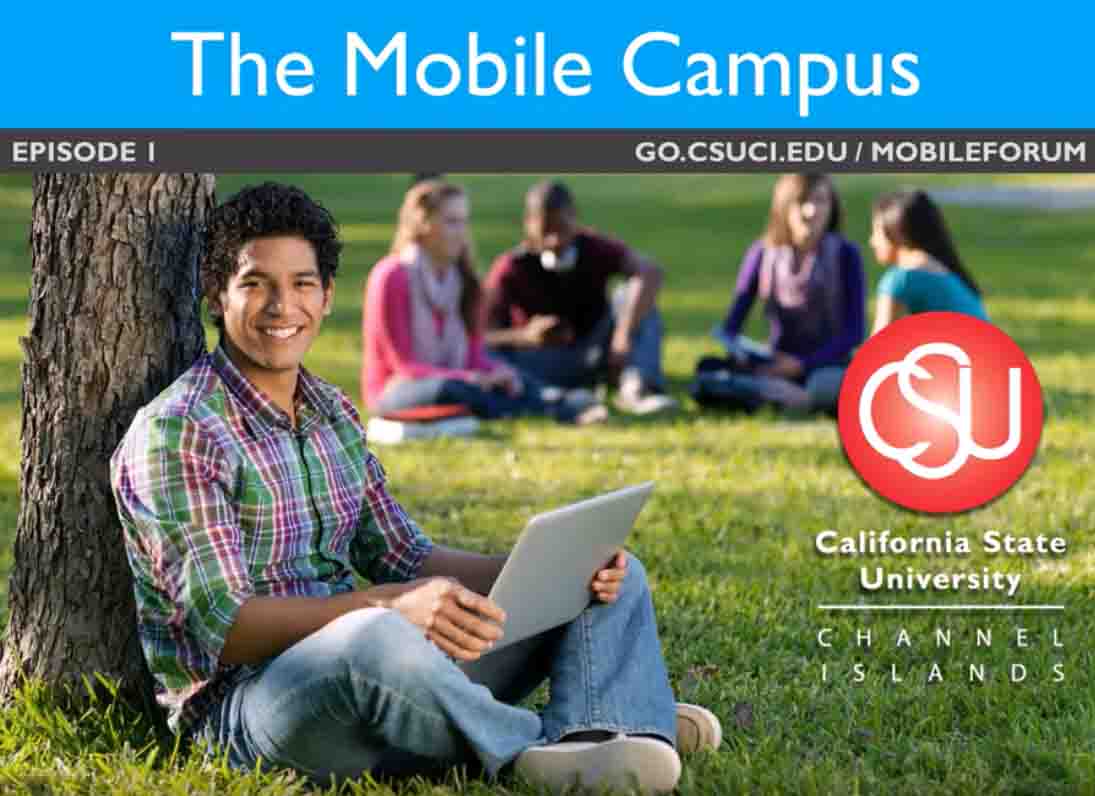 You can learn more or watch more episodes on the CI Mobile Strategy blog.
Why Mobile? 
Use of mobile devices and technology at CSU Channel Islands (CI) continues to grow. The majority of CI students have web-enabled smartphones and laptop computers. Tablet-style devices such as the iPad are popular both with students and employees.  
Information Technology Services (ITS) is committed to developing strategies and hosting activities to support the growing use of mobile devices to access information resources at CI.
Areas of Interest
Mobile device usage by students & employees
Habits of mobile device users
Enhancing learning and instruction via mobile technology
Procurement of mobile solutions
Mobile web site development
Social media and mobile interaction
Native mobile applications
Mobile security
Demonstrations of new mobile technology and services
Location-based services
Mobile project success stories
Mobile-enabling of campus services
Accessibility and usability of mobile devices and services
Mobile Strategy Team
ITS is assembling a team of CI leaders, technology experts and mobile enthusiasts to help guide and support mobile strategies for CI. 
Technical and outreach teams are being formed to help implement the campus mobile strategy and keep the CI community apprised. Members of the CI community that are interested in participating can contact ITS Project Management Office
pmo@csuci.edu. 
Contact
ITS Project Management Office
pmo@csuci.edu