CSUCI's goCI app has been recently refreshed to update existing features and give the app a new look!
Personalized Look and Services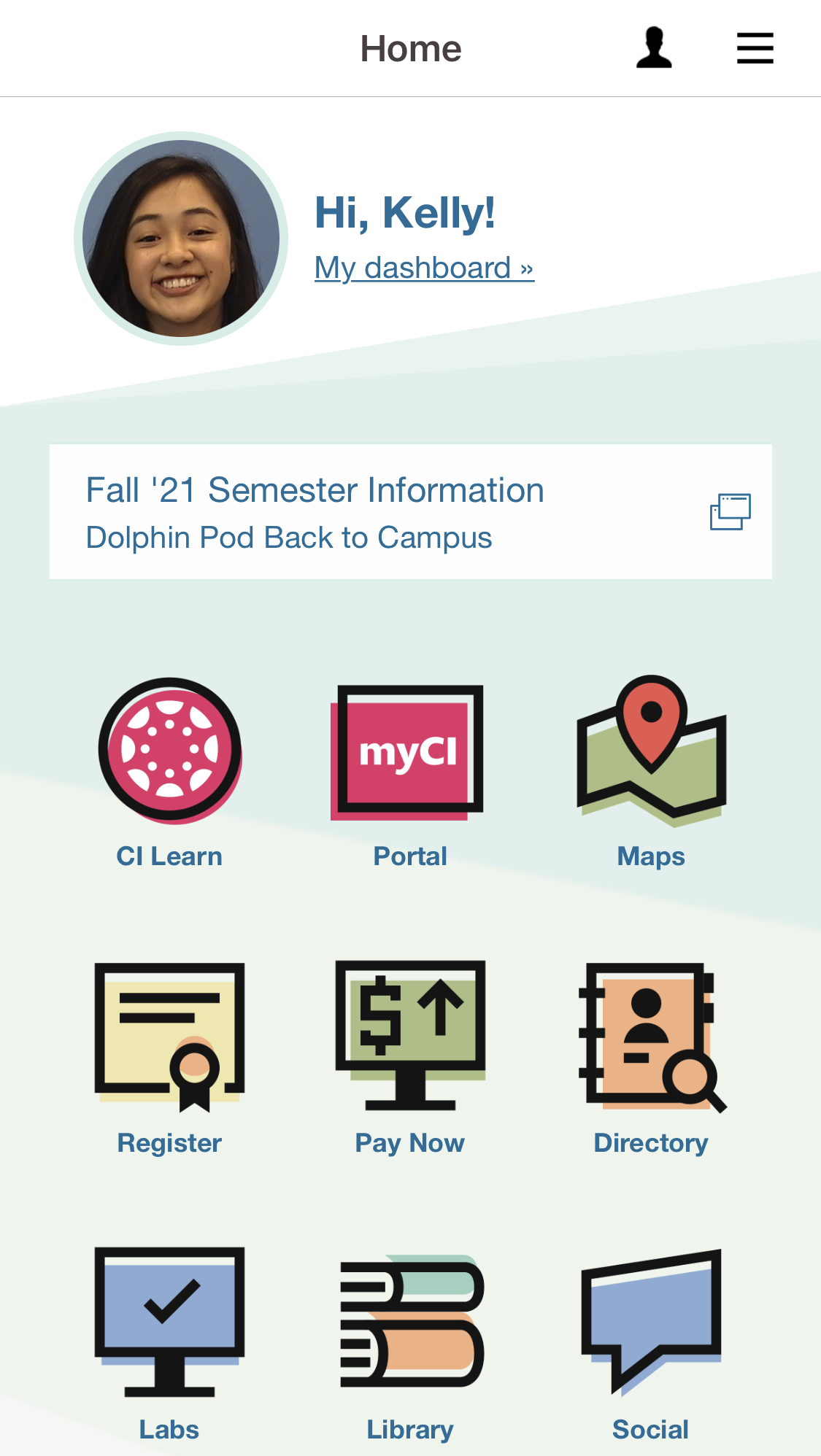 The goCI app has been personalized for you with the new addition of your school ID picture and student ID number (in your dashboard) to greet you every time you sign in, an interface tailored specifically for you.
Single Sign On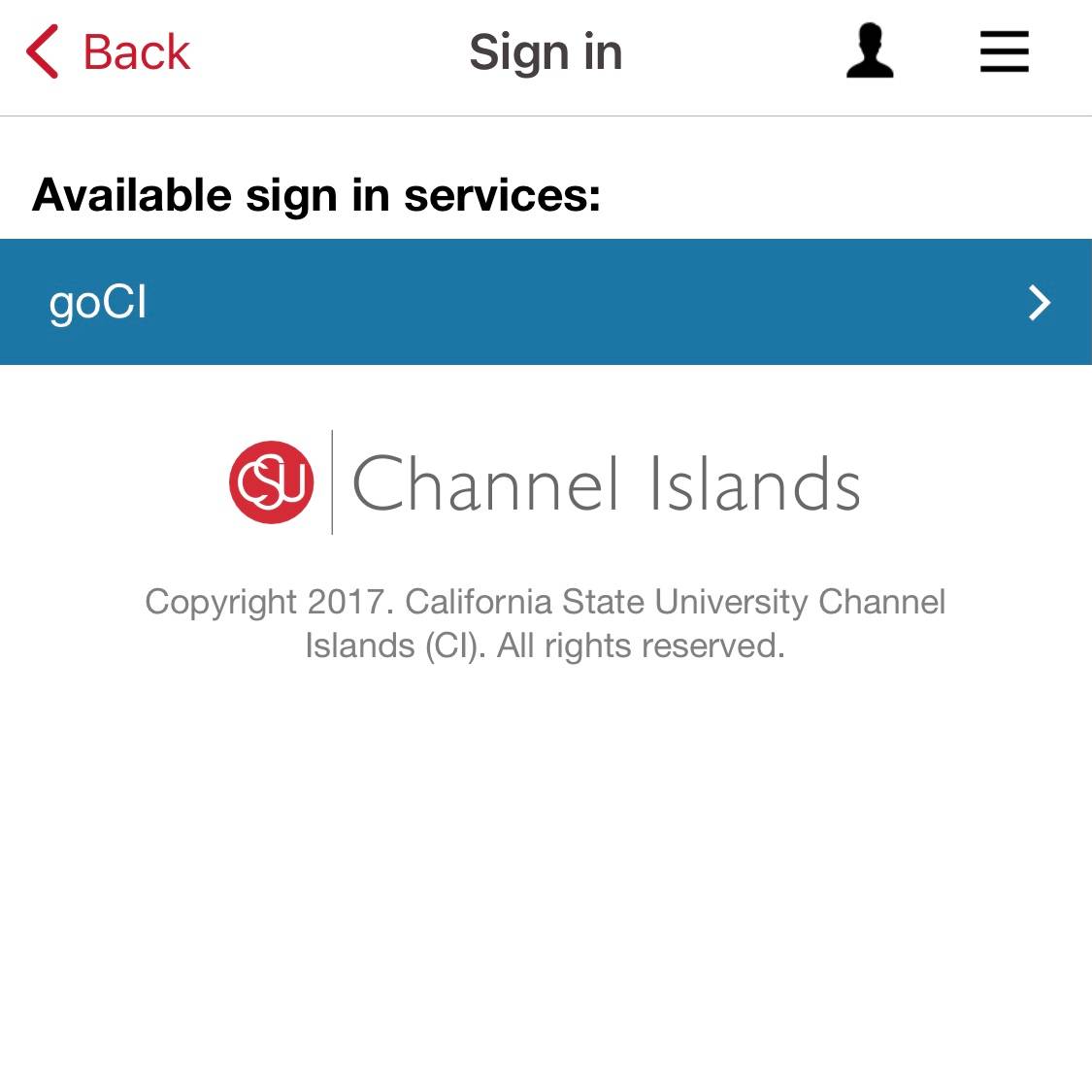 The single-sign-on feature makes it easier to access services and resources without having to log in multiple times.
Your Dashboard
Advising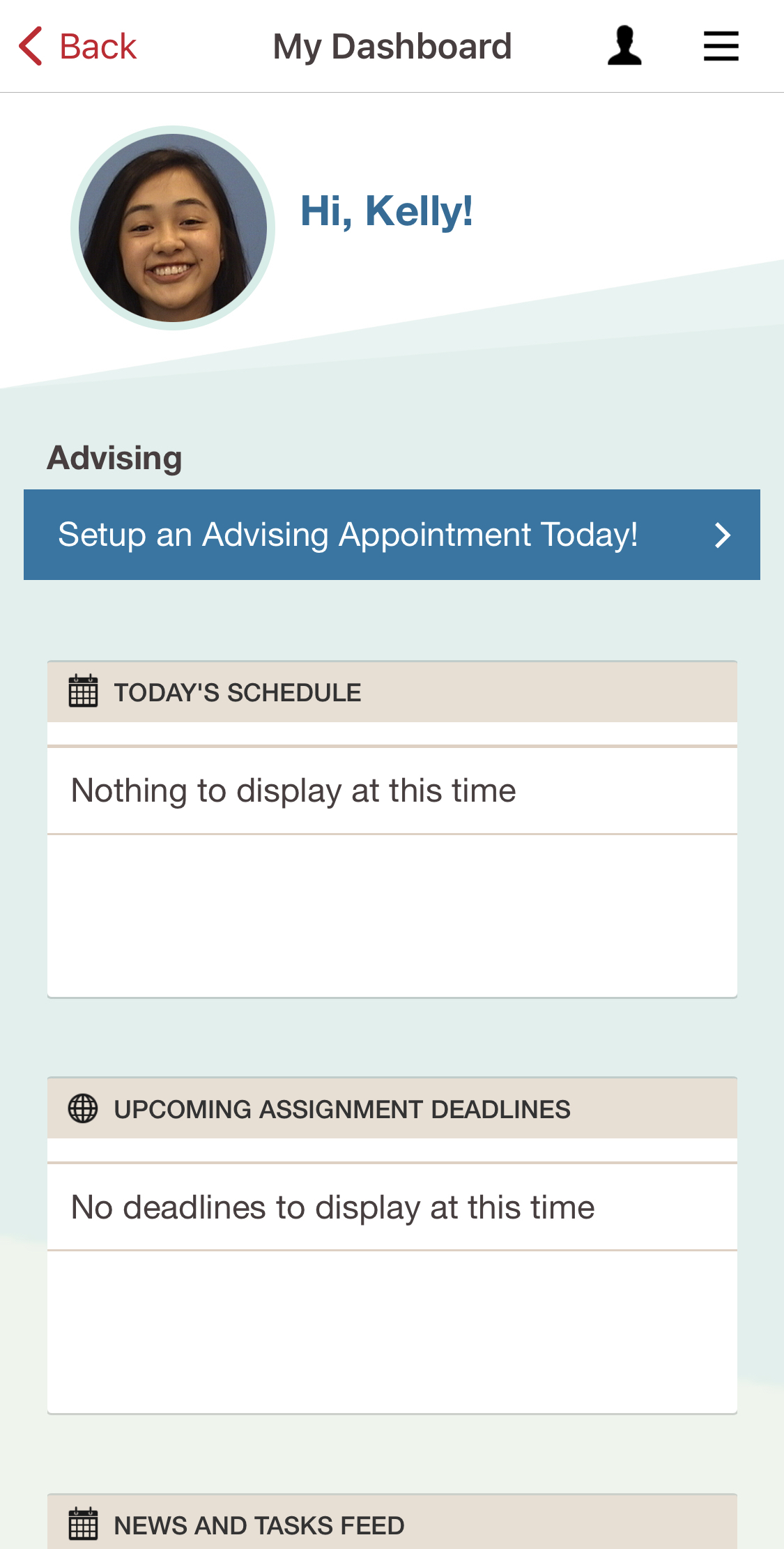 In your dashboard, you will be able to setup an Advising appointment to meet with a counselor with just one click.
After clicking the link to setup an Advising appointment, goCI will take you to a portal to smoothly set up a time that you are available.
Canvas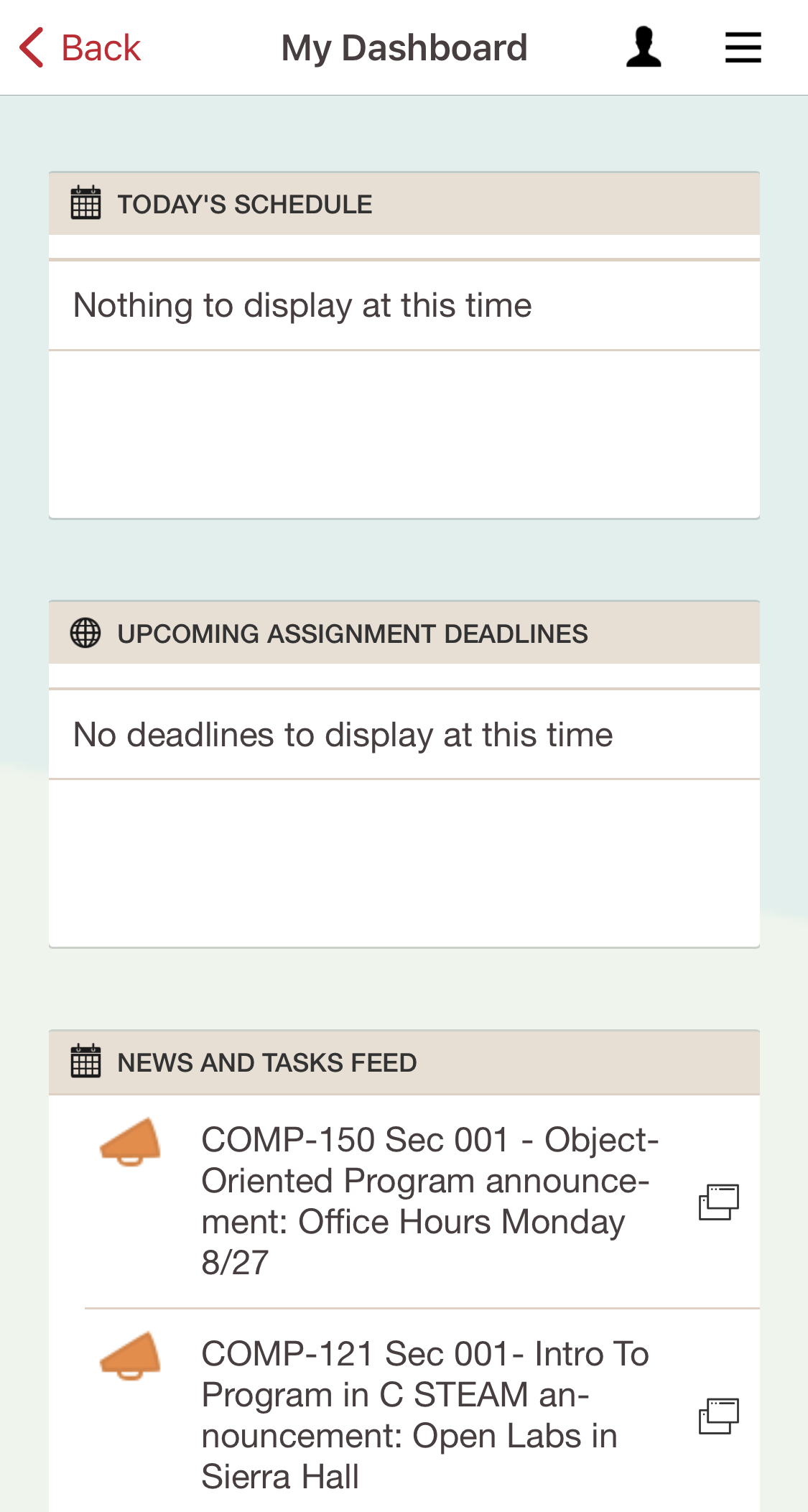 Other new features in your dashboard include features from Canvas such as your Canvas schedule, upcoming assignment deadlines, news and tasks feed, discussion posts, and recently graded assignments.
Get More Help or Report a Problem
Please contact the ITS Solution Center or call 805-437-8552 with any questions or to report an error in the campus map.