Instructions to Register for Duo
Please follow these instructions to register your devices or fob/token the first time:
The first time you log into myCI, you will be presented with this screen.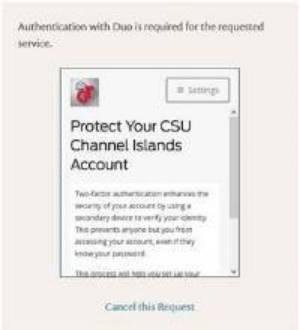 Scroll to the bottom and select "Start Setup".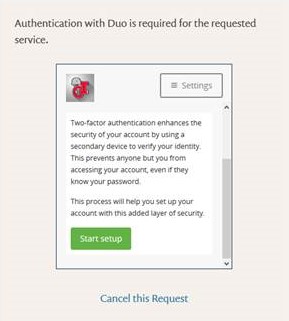 Select the type of device you will be adding/using for authentication and click "Continue".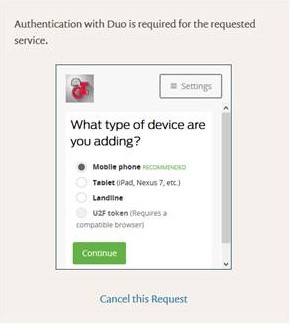 If you entered Mobile phone, enter your phone number (with area code) here and click "Continue".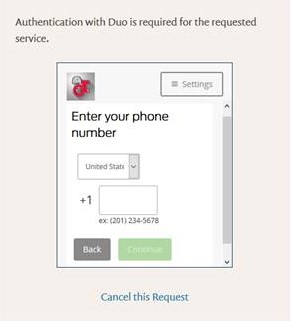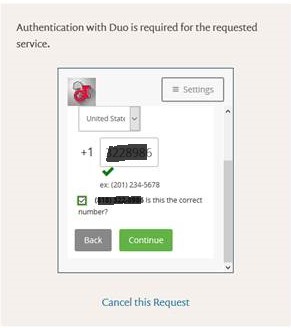 Enter the type of phone you have and click "Continue".
Install the Duo mobile app from the appropriate app store (Apple, Android, etc.).
When installed click "I have Duo Mobile".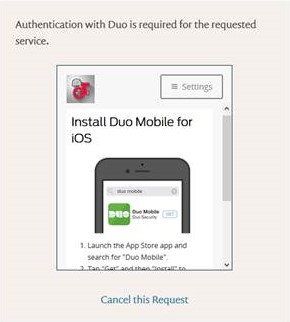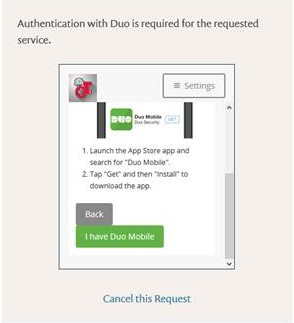 Open your Duo Mobile app and scan the displayed QR code.
Once scanned, click "Continue".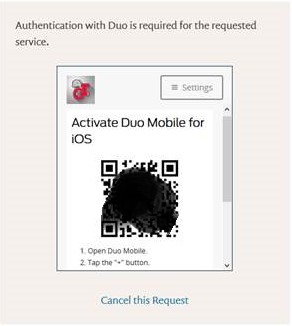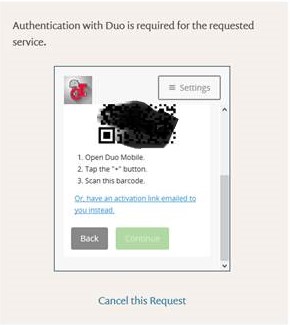 You have now completed your Duo Mobile setup. 
Click "Send Me a Push" to be sent an authorization.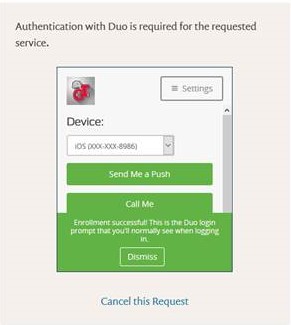 Tap the green "Request Waiting" bar.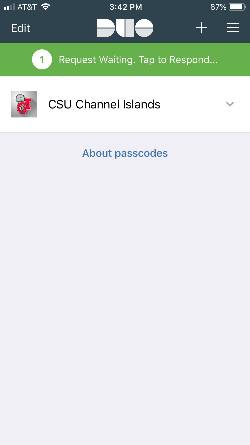 Click the green "Approve" button  if you are expecting this login request.
Click the red "Deny" button if you don't know why your received this request.