President's Scholar Samantha Bullat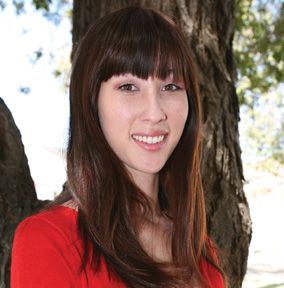 Samantha Bullat graduated from Huntington Beach High School (HBHS) with a 4.3 cumulative grade point average and during her senior year she won the prestigious Tower Award for history, the highest academic honor given to students at HBHS. Samantha's interests included being actively involved in performing arts, raising awareness of human rights violations, as well as volunteering at homeless shelters in Santa Ana and LA's Skid Row. Samantha shares her love of history with others as a Civil War re-enactor, and has spent countless hours of research attaining accurate impressions of life during this period. As a history major, Samantha is focused on becoming a high school history teacher so that she can inspire growing minds and foster in students a love of learning.
"I was thrilled when I heard I had been selected to be a President's Scholar at CSU Channel Islands. I had fallen in love with CI and being accepted into the program was a huge help in allowing me to come here. The President's Scholars Program has already begun to open so many doors and I look forward to future exciting opportunities. The faculty have been incredibly supportive and genuinely care about my success. I believe this is a defining factor of the President's Scholars Program and CSU Channel Islands."
President's Scholars Program
The CI President's Scholars Program provides scholarships that include financial assistance to entering students whose outstanding academic achievement and character will be enhanced and enriched in a nurturing environment that emphasizes commitment, success, and service. High school students who have distinguished themselves academically are encouraged to become a President's Scholar by applying for this scholarship established through a generous endowment from the Pierre Claeyssens family.
The scholarship includes full California state resident fees, a $600 per semester credit at the University bookstore, and use of a laptop computer. The scholarship is renewable for four years. In addition, on-campus room and board is included for a student who is also a National Merit finalist or semifinalist.