Imagine the Future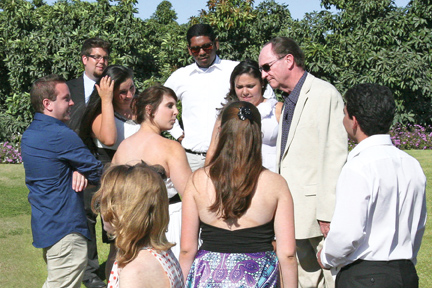 A new academic year has begun and CSU Channel Islands has some good news…we will continue to grow our student enrollment. This, indeed, is heartening as you will recall that during the past four years CI's enrollment growth had come to a screeching halt in response to ongoing state budget issues. 
We are grateful to the Chancellor and the CSU Board of Trustees as they continue to put their trust in Channel Islands. In turn, we will continue our path of excellence and innovation to provide the highest quality education to students who will become tomorrow's workforce and leaders for our region, state and nation. 
As we begin preparing to celebrate the University's 10th anniversary during academic year 2012-2013, we do so with the conviction that a University community of talent and commitment continues to be a beacon for the future! What we had in those early years and what we have today are good people and their capacity to imagine a higher education institution designed to educate for the 21st century; this has become our characteristic. 
Imagination has always been our starting point and in this short period of time we have shown creativity and high quality that have placed us on the national map. This is how the future of the past 10 years began, imagining 21st Century programs; renovating buildings, gardens and courtyards; incorporating technology; partnering with the community; collectively producing a "Great College to Work For;" and creating a University of ideas and commitment that has fulfilled the dreams of thousands of students from this region and beyond. 
As you will read in the pages that follow, your University continues to garner awards and recognition that exemplify our dedication to preparing an educated citizenry, as well as highlighting alumni in the workforce, and programs and activities that continue to serve all our students. 
I hope that you will enjoy reading these and other stories included in this publication and wish you and your family a safe and delightful holiday season. 
Sincerely yours, 
Richard R. Rush 
President