Book Argues In Favor of Earmarks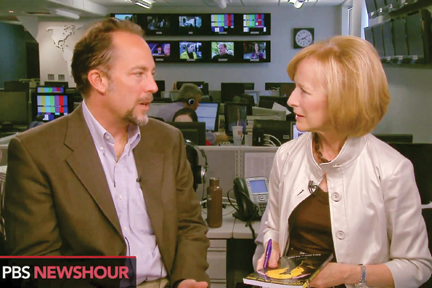 By Scott Frisch, Professor of Political Science; Sean Kelly, Professor of Political Science 
Cheese Factories on the Moon. What's up with that title? That is usually the first question that people ask us. Our book—provocatively subtitled Why Earmarks are Good for American Democracy—is a challenge to the common claim that special congressional appropriations known as "earmarks" are "a corrupt practice, plain and simple." 
Published earlier this year by Paradigm Publishers (Boulder, CO), we argue that the claims made by opponents of earmarks ignore the constitutional structure of the U.S. that endows Congress with the "power of the purse," and historical and legislative practice. These criticisms are founded on a complete misunderstanding of the appropriations process, how earmarks are generated, and how they are allocated. This is the point of the book, to demonstrate that earmarks are an expression of the exceptional institutional structure of our American government. 
This is a book aimed at undergraduates and general readers — a seemingly counter-intuitive argument that earned praise from both Democrats and Republicans. Representative Connie Morella (R-MD) called Cheese Factories "a refreshingly candid book...I chuckled, nodded affirmatively, and in a few instances disagreed. But it needed to be written." And Democratic Congressman Glenn Browder (AL) commented that the book marries "the benefits of academic expertise and political experience...[it adds] an untold and necessary chapter to the big story about congressional appropriations. Without reservation, this book should be required reading for every course on Congress; it also should be on the desk of every media analyst in the country." 
Our contrarian approach also landed us on a number of state and national news programs, beginning with the PBS News Hour. In an interview with News Hour reporter Judy Woodruff, I (Kelly) was able to succinctly present the argument of the book. Other interviews were not quite as smooth. I did an interview on MSNBC, the Dylan Ratigan Show, and he seemed more intent on hearing his own point of view rather than engaging in a discussion about the argument of the book. I feel this is typical of most media actors who accept the cynical premise that earmarks are "bad" and dismiss alternative points of view. 
Perhaps the best thing about this experience is that it helps put CI on the map as a university where intellectually interesting perspectives are developing. CI is a place where strong teaching and cutting edge research go hand-in-hand. 
Readers interested in purchasing the book will find it on Amazon. com or can order it through a local book store. Those interested in learning more about the book, or watching and listening to interviews about the book can visit the Cheese Factories web site at: http:// www.cheesefactoriesonthemoon.com. We also write about earmarks on our blog http:// cheesefactoriesonthemoon.blogspot.com.