The President's Dinner
Presented by the CSU Channel Islands Foundation and Rabobank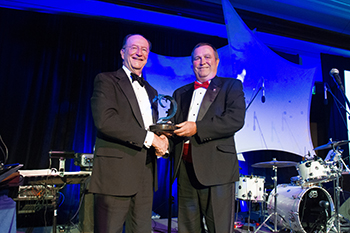 President Richard Rush presents the Robert J. Lagomarsino Award to recipient Steve Blois.
CSU Channel Islands Foundation and Rabobank presented The President's Dinner on October 5, 2013 celebrating the beginning of the University's next decade. Held at the Four Seasons Hotel Westlake Village, over 300 community members, CI faculty, students and staff attended the black-tie gala. The highlight of the evening was the presentation of the prestigious Robert J. Lagomarsino Award to Steve Blois, a Camarillo businessman and philanthropist. 
Blois, a resident of Camarillo since 1978, is a licensed general engineering contractor who managed Blois Construction for 20 years. He has served on numerous committees and boards, including the CSU Channel Islands Foundation Board, where he served as chairman from 2009 to 2011. He currently leads the University's Courtyard Restoration Task Force, overseeing the restoration of CI's courtyards, including the recent completion of the Central Mall Fountain.
The evening's celebration included a fabulous silent auction, raffle, live entertainment and dancing. Proceeds from the event will support the University's highest-priority needs.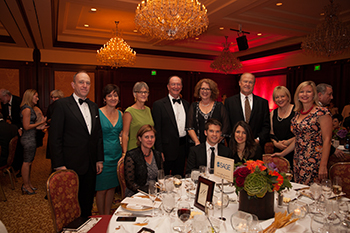 President Rush with Platinum Sponsor, SAGE Publications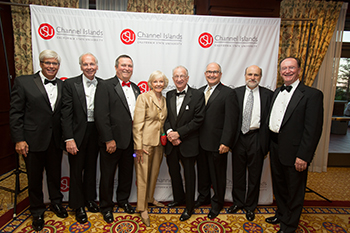 From left: George Leis, Bill Kearney, Steve Blois, Linda Dullam, Honorable Robert J. Lagomarsino, Mark Lisagor, Wayne Davey, and President Rush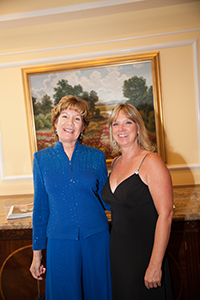 Video Sponsor, Pacific Western Bank, Lynda Nahra and Debbie Casillas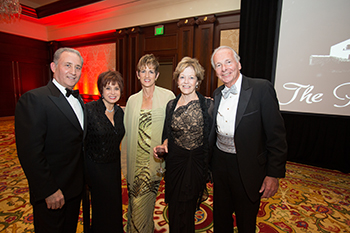 From left: Sponsors Peter and Karen Wollons, Margie Cochrane (VC Star), Elise and Bill Kearney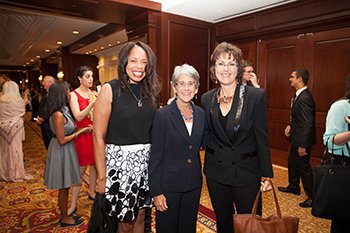 From left: Ventura County Community College District Chancellor Jamilah Moore, Senator Hannah-Beth Jackson, Provost Gayle Hutchinson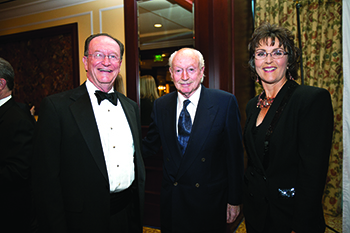 President Rush, John Notter, and Provost Gayle Hutchinson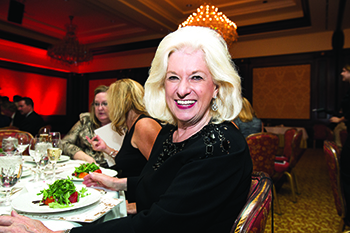 Silver Sponsor, Fashion Forms, Ann Deal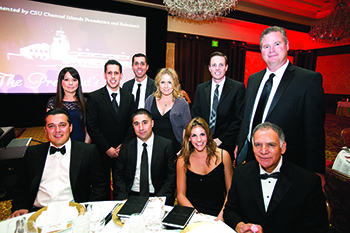 Gold Sponsor, Wells Fargo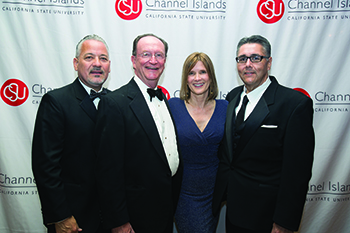 President Rush with Title Sponsor, Rabobank. From left: Augie Martinez, President Rush, Carole Davis, Lawrence Velasquez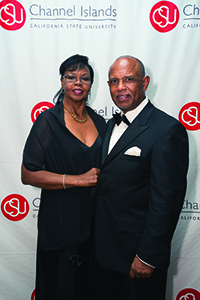 Valet Sponsor: Simi Valley Ford, Robbie and Larry Hibbler
Event sponsors included:
Title Sponsor: Rabobank
Video Sponsor: Pacific Western Bank
Platinum Sponsor: SAGE Publications
Commemorative Gift/President's Table Sponsor: Union Bank
Gold Sponsors: Karen & Peter Wollons, and Wells Fargo
Silver Sponsors: Aera Energy, Harrison Industries, and Fashion Forms
Reception Sponsor: Montecito Bank & Trust
Valet Sponsor: Simi Valley Ford
Bronze Sponsors: Camille & Phil Cox, Elise & Bill Kearney, Bank of America,
Canteen of Coastal California, Community Memorial Health System, and Limoneira
Copper Sponsors: St. John's Hospitals—A Member of Dignity Health,
Heritage Oaks Bank, and Leone
In-Kind Sponsors: Pacific Coast Business Times, V3 Corporation, Ventura County Star, and Westlake Village Inn/Stonehaus
President's Dinner Committee:
Jane Rush, Chair; Marni Brook, Sue Chadwick, Camille Cox, Barbara Davey,
Elizabeth Hartung, Jaqueline Irwin, Julie Kays, Elise Kearney, Carolynn Nicholson,
Ruby Oertle, Dotti Oliver, Patty Turnage, and Elizabeth Villavicencio.