Integration is Inspiration
Supporting Preschool, Transitional Kindergarten, and Kindergarten Teachers to Integrate Strategies for School Readiness of Latino Children
By Carola Matera, Assistant Professor of Early Childhood Studies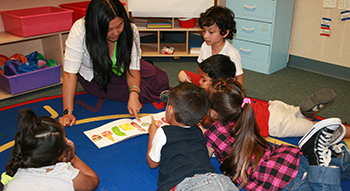 During the past academic year, I collaborated with an incredible instructional team lead by Betsy Nikolchev, Executive Director of the Family Engagement Institute, and Carmen Ponce, Director of Stretch to Kindergarten, to strengthen teacher capacity by focusing on oral language development, dual language strategies and collaboration with families. This work is especially important, in that it contributes to maintaining evidence-based and real-time information for CI students enrolled in early childhood studies.
Stretch to Kindergarten (STK) is a not-for-profit organization housed in the Family Engagement Institute (FEI) at Foothill College in Palo Alto. STK serves low-income children and their families by providing a rich and intensive summer program for children who are starting kindergarten in the fall. FEI has been doing this for a number of years, each year more successful than the previous. For example, the program now hires teachers from preschool, transitional kindergarten, and kindergarten to align and articulate learning goals and provide a space and time for teachers to collaborate and learn together.
This summer, I provided professional development to STK teachers and teaching assistants through implementation of training modules that I developed during the fall of 2012 through generous support from the Heising-Simons Foundation. These modules were piloted during the spring semester of 2012 with teachers and administrators through Ventura County Office of Education and disseminated through a variety of venues including: Early Edge California Transitional Kindergarten webinar, Office of Head Start webcasts, and California's Resource and Referral Network train-the-trainer workshops.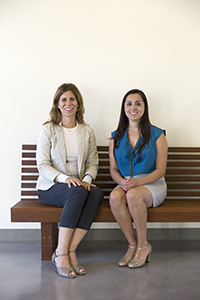 During the fall of 2013, I will be collaborating with Maricela Gonzalez, a doctoral student at the University of California at Santa Barbara, to analyze children and teacher data for the effects of professional development trainings during the spring and summer of 2013. The training modules Dialogic Teaching: Embracing Culture and Language for Meaningful Success of Young Children and are designed to increase teachers' understanding and working knowledge of how to support meaningfully children who are dual language learners to ensure that they have full access to the learning curriculum. This approach includes collaboration with families, integrating content learning throughout the day, strengthening children's home language and celebrating their cultural background.
Teachers provide on-going instructional strategies to ensure that all learners have opportunities to fully engage in the learning activities, develop social and emotional skills, learn English and continue development of their home language. These learning goals are instrumental for young children who are dual language learners.