"A Stranger in Olondria" Finds a Home in Academia
By Marya Jones Barlow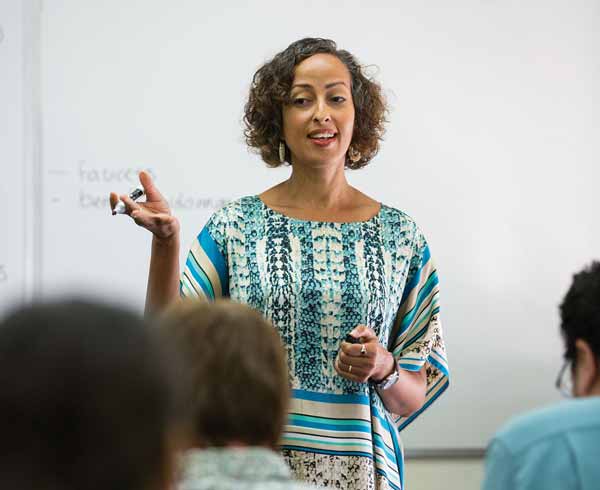 In a world where authors and academics are neatly categorized by disciplines and genres, Sofia Samatar is somewhat of an anomaly.
Though she's scooping up the world's highest honors as a science fiction and fantasy writer, Samatar is also a poet and author of literary fiction. And though she's an assistant professor in CI's English program, she's also an expert in African languages and literature who has taught courses in Arabic along with Fiction Writing, Themes and Theories in World Literature, and Major Non-Western Authors.
"Something that's special about CI is that it takes interdisciplinary studies seriously and appreciates that in the real world, we address problems by engaging people with different skill sets," Samatar said. "CI's English program embraced my differences as assets that would enrich the interdisciplinary culture."
You can't underestimate readers. It's insulting to assume that people who read genre science fiction want to read the same thing over and over again.

Sofia Samatar
Since joining CI's faculty in 2013, Samatar has been riding a wave of awards and critical acclaim for her fantasy debut novel, "A Stranger in Olondria." The book, written over 10 years while teaching in Sudan and Egypt, has earned some of the science fiction and fantasy genre's most prestigious honors. Samatar won the British Fantasy Award for Best Novel, the William L. Crawford Award for Best Fantasy Debut, and the John W. Campbell Award for Best New Writer at the World Science Fiction Convention—widely considered the Academy Awards of the genre.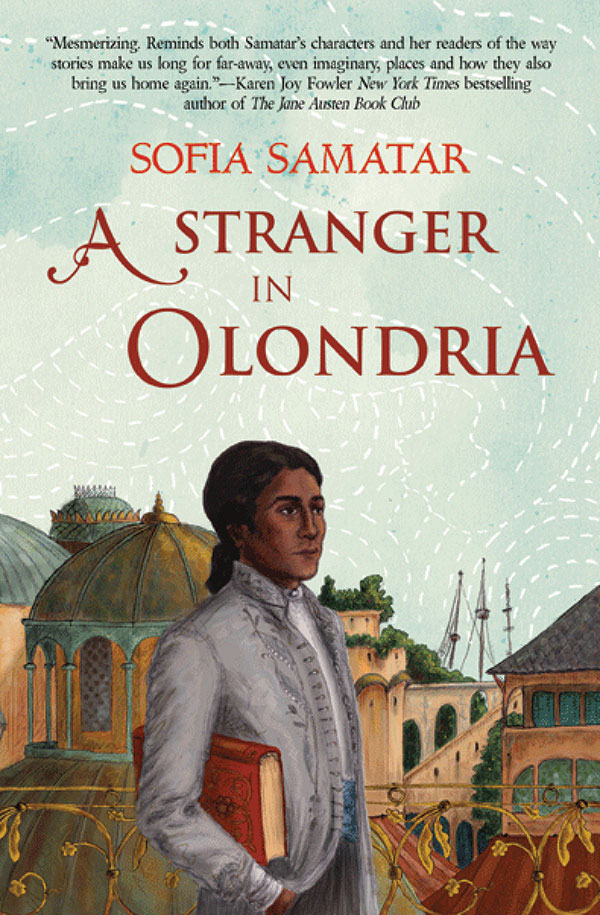 It's a thrilling validation for a book that was once turned down by more than 50 literary agents. 
"I spent five years trying to get an agent," she said. "Everybody said, 'We can't sell this book. We like it; it's beautifully written, but we can't sell it. It's not literary fiction because it's set in a made-up world, but it's not genre fantasy because it doesn't have dragons and magic and battles. This book has no audience.'"
Samatar took matters into her own hands, approaching the independent publishers of Small Beer Press at a convention and persuading them to read the first three chapters.
Now, agents are pursuing her as she prepares to publish the sequel, "The Winged Histories."
"You can't underestimate readers," she said. "It's insulting to assume that people who read genre science fiction want to read the same thing over and over again."
She's started work on a new book, which she describes as part memoir, part historical non-fiction, about the Mennonites and her own experiences growing up in the faith.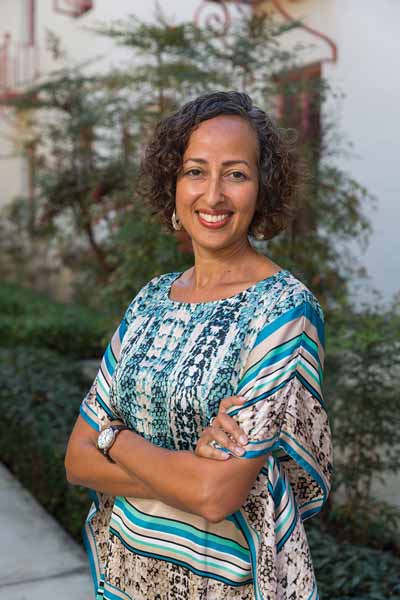 "I love the science fiction community and I'm honored to be associated with it, but I'm not the kind of writer who's going to stay within the genre," she said.
Samatar's passion for varied genres also inspires her work at CI. Students in her Themes in World Literature course are studying "weird world fiction," including science fiction, fantasy and horror from around the world. Next semester, she will join Chemistry Professor Blake Gillespie for a cross-disciplinary course called "Science/Fiction," in which students read science fiction works and conduct related experiments.
"The relationship between academia and science fiction/fantasy is changing," she said. "There's an emerging interest—not just among students but also in academic programs. It has to do with the increase of technology and environmental pressures in our lives—issues science fiction has been dealing with for a long time."
Return to the Table of Contents
© Fall 2014 / Volume 18 / Number 2