Students Thrive at Research Station
By Marya Jones Barlow
Since opening earlier this year, Santa Rosa Island Research Station—A California State University Channel Islands Undergraduate Research Campus has become a place of "firsts."
For some students, it's the first place they've seen the Milky Way, taken a hike, or even experienced nature. For others, like Melinda Berge, it's the place where a career was launched.
"Research on the island gave me a complete view of the career I had chosen, as well as a lot of personal growth," said Berge, a recent graduate of CI's Anthropology program. "At the end of field school, I was offered a job and have been working in my field ever since."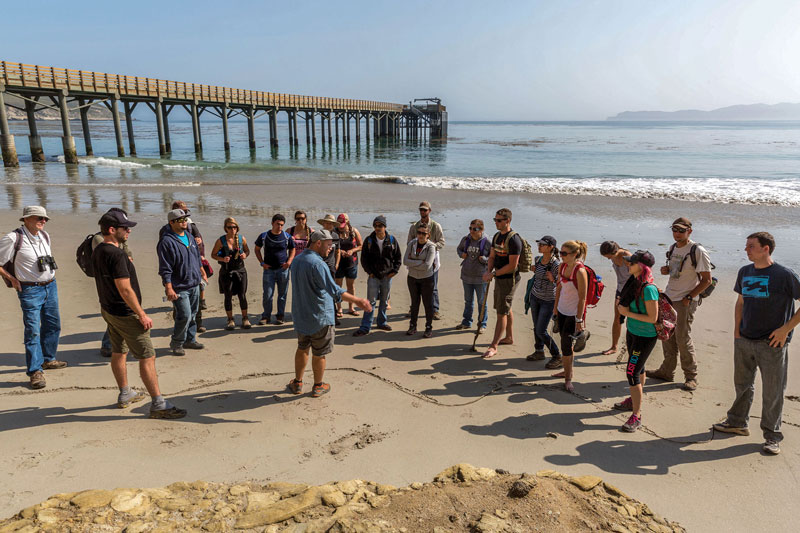 That's exactly what Associate Provost Dan Wakelee hoped for when he partnered with Channel Islands National Park Superintendent Russell Galipeau. As co-instructors of "The National Park" course with Professor Don Rodriguez, they began discussing a collaboration between CI and the National Park Service that would help gather needed data for managing the park, while allowing CI and other constituents to carry on educational activities and research. The project evolved over the last six years, with the official opening of the station in August.
"This has been beyond what I anticipated for the first year," Wakelee said. "We've been extremely successful in getting a broad spectrum of students out to the island to participate in class activities or undergraduate research. We are already seeing some very promising results and are excited about new projects taking shape for future terms."
Over the spring and summer, the research station hosted more than 220 students, 35 faculty members, 20 students working on capstone projects, and researchers from 10 organizations. CI students are contributing to studies documenting the island's plants, wildlife, artifacts, and recovery from ranching. A collaboration with R.J. Frank Intermediate School and Channel Islands High School, funded with a grant from the National Oceanic and Atmospheric Administration, is exposing middle and high school students to science and ecology on the island, while involving CI undergraduates as mentors.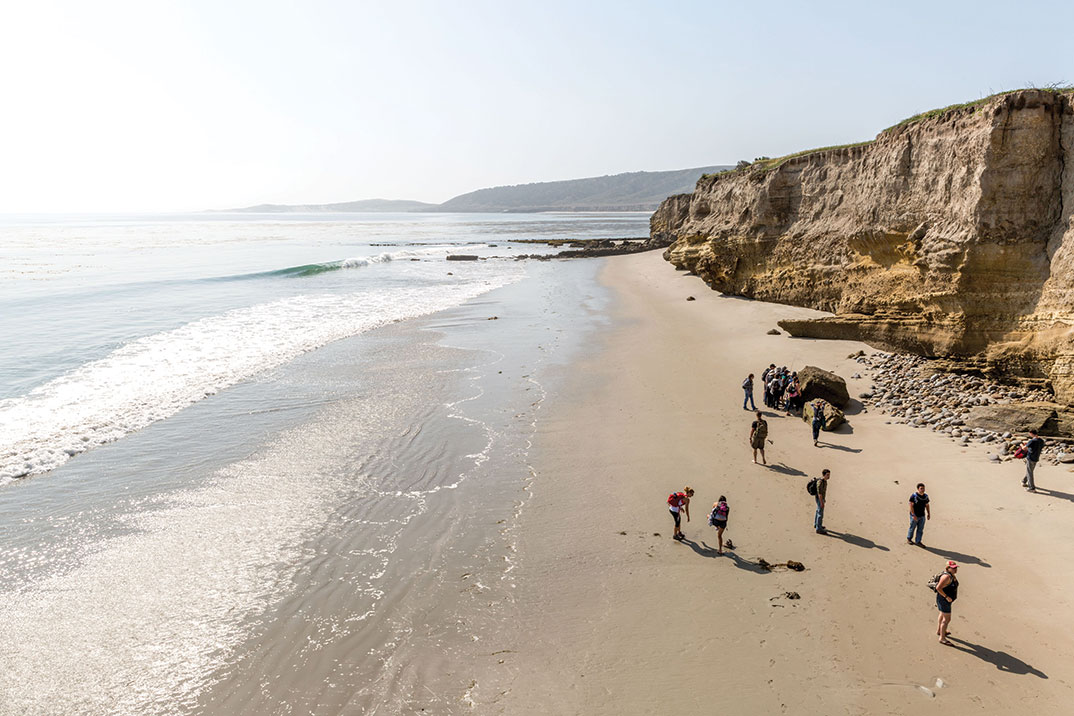 Wakelee attributes much of the progress to Research Station Manager Cause Hanna. Hired in 2013, Hanna is developing the facility with contagious enthusiasm. He travels back and forth between the remote research station and the CI campus, helping build the station's infrastructure, coordinating educational programs and research, enlisting new partners, developing curriculum, managing budgets and travel, participating in research himself, and leading activities from hikes and tours to data collection and invasive plant control. "This is truly my dream job," said Hanna, an environmental scientist with a Ph.D. from University of California, Berkeley. "Santa Rosa Island is going through an exciting transition and these students are at the forefront of capturing and learning from it. They get to do things I only dreamed of as an undergraduate. These experiences will impact their lives and connect them to the environment forever."
Return to the Table of Contents
© Fall 2014 / Volume 18 / Number 2