Bicycle Kitchen Cranks Into High Gear
By Marya Jones Barlow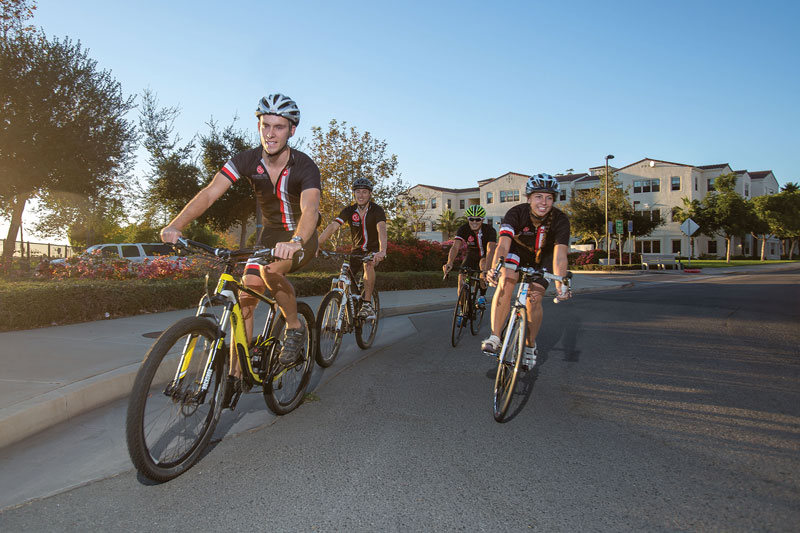 Bicycle Kitchen is a lot more than a bike club. Even though bikes are the uniting force, it's the camaraderie that keeps people coming back. Just ask Bicycle Kitchen's president, Christian Cummins, who describes the group's 20+ regular members as an eclectic band of students that form a uniquely tight-knit bond.
"We start as strangers, but we inevitably develop into a family," Cummins said. "You'll see students come in with a vague interest in bicycles, and by the end of the semester they're hard core, passionate cyclists, competing in races. By the end of the year, we've supported each other and achieved so much as a group that we all become close friends. The last meeting of the year never ceases to make people cry."
Established in 2009 as a nonprofit student-run co-op offering the skills and tools to fix bicycles, today Bicycle Kitchen is one of the University's largest sports clubs. It still offers bike repair and education, but it's also grown to include a collegiate cycling team that competes in mountain, cyclocross and road bike racing, and a social club that volunteers and promotes bicycling as a means of transportation, exercise and fun. In addition to weekly meetings, the group hosts bike repair events, volunteer opportunities, speakers, and social rides, like the annual Halloween Scavenger Hunt on campus.
"We welcome anybody, any bike," Cummins said. "Bicycle Kitchen has members ages 18 to 35; people who have never ridden a bike before and racers that can keep up with the local pros; members that only come to meetings and others that come to every event; history majors, communication majors, bio majors, ESRM majors. It's a melting pot."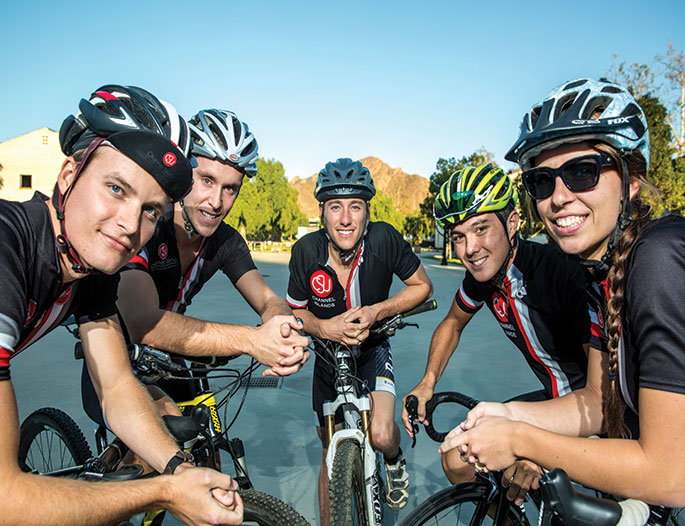 Though fewer than half of members compete in racing, those who do have been highly successful. The team enters over 20 races a year throughout California, with members consistently winning or finishing in the top 10.
"Most of them never even raced until they joined the club," Cummins said. "It's been inspiring to see so many impressive student-athletes emerge."
This year, Bicycle Kitchen has set its sights on establishing a Bike Share program at CI. With surveys showing that almost half of all CI students are interested in bike sharing on campus, Bicycle Kitchen is seeking sponsorship to make it happen. The club hopes to place bikes at locations on campus and in Camarillo that would offer students a healthier, greener commute to class.
"A bike sharing program is another way to make CI more sustainable," Cummins said. "We can't afford not to do it."
Bicycle Kitchen meets Wednesdays at 7:30 p.m. in the Broome Library, Room 1310.
Return to the Table of Contents
© Fall 2014 / Volume 18 / Number 2