Reflections on a Visit by a Supreme Court Justice
By Scott Frisch, Chair and Professor of Political Science and James Meriwether, Chair and Professor of History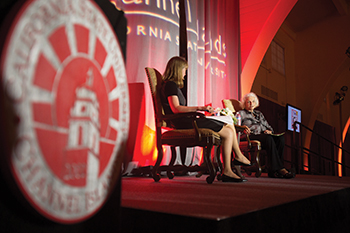 Thursday, Oct. 30th marked a high point in the life of our young University—the opportunity to hear from one of the seminal figures of our age. Retired Justice Sandra Day O'Connor, the first woman to serve on the U.S. Supreme Court, both enlightened and entertained a capacity crowd with reflections on her nearly 25-year career on the nation's highest court.
The evening provided our University a remarkable moment, as Justice O'Connor frankly discussed the challenges she faced as a woman breaking into a new arena, and told the audience of her passion for inspiring the youth of today to understand better our system of government through the formation of her civic engagement nonprofit iCivics.
The voices of students who attended offer the best window on the event. Justice O'Connor's candid observations engaged students in a way that clearly resonated. Senior Amber Ramirez, reflecting on meeting the Justice noted, "I am deeply honored to say that I have met you; furthermore, you are truly an inspiration to all. From hearing your story I can tell it was not an easy road that you had to take, but it definitely sounded like an exciting one. You visually and verbally made it clear that you are about the students, from allowing us to meet you first, to furthermore explaining iCivics and the idea behind the creation of iCivics."
Sara Sanders, a Political Science and History double major, summed up what many thought that evening: "It was an honor to sit down with an individual who has been an inspiration for myself and for many students. Thank you for showing us the importance of determination and that it is possible through perseverance to achieve anything you want."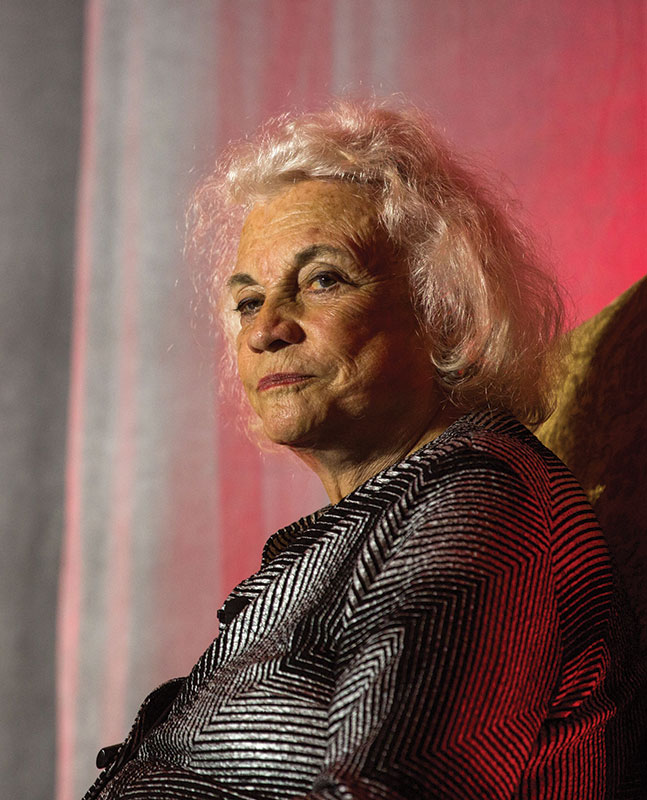 Perhaps the following observation by student John Butzer provides the most tangible evidence of the importance of the evening: "I would be hard pressed to think of a more incredible public servant that I and my fellow Political Science students admire more. Her service and dedication to our country and its legal system serves as an inspiration to us, and hearing her speak has affirmed my decision to dedicate my life to public service."
We are deeply grateful to CI Foundation Board member Ralph Iannelli who was instrumental in making this wonderful event happen and who was aided by fellow board member, Christine Garvey. Mr. Iannelli serves on the board of iCivics and he shares the Justice's passion for promoting civic understanding among our students.
Return to the Table of Contents
© Fall 2014 / Volume 18 / Number 2