Where Are They Now?
By Marya Barlow
Joshua Saltee, '06 B.S. Mathematics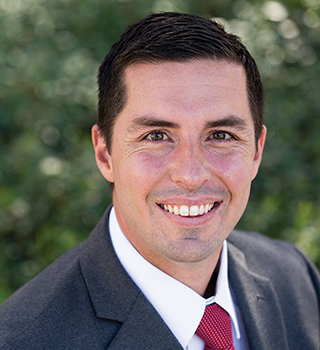 Joshua Saltee will tell you that starting at the bottom of the corporate ladder was the second-best decision he ever made.
"Embrace the fact that you may need to start at the bottom," he said. "I started at Dole as a temporary employee in customer service and quickly realized that it was where I wanted to be. I liked the culture, coworkers, and what I gauged as a good opportunity for career growth. After seven years and five promotions, I'm very happy with my choice."
Now a Business Development Manager at Dole Worldwide Packaged Foods, Saltee analyzes data and translates it into growth opportunities, working with broker networks and big retailers like Costco and Target.
"Majoring in math helped my career," he said. "Sales is a data-driven world and being analytical helps you make sense of everything. CI's small class sizes also helped. You could not hide in the back of class. This is very similar to the corporate world. If my boss or senior management calls or drops by my office, I had better know my business."
What was the best decision he ever made? Marrying Kerry Donlon, '04 B.A. English, with whom he has two children.
Tobie Roach, '05 B.A. Art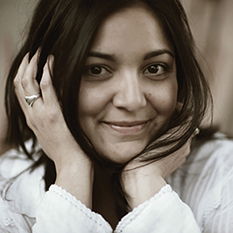 Tobie Roach enjoys getting people to experience art in the most unexpected places. Bus shelters, bike racks, and utility boxes all provide the canvas for public art displays that she helps bring to the streets of Ventura as the city's Public Art Project Manager.
"It's always a great day when I get to work and new art designs are waiting for me," Roach said. "I love being part of a process that allows artists to contribute their craft to the community and allows the community to experience art in a drive-by gallery."
It's a program that Roach has participated in as a student, artist and employee. While at CI, she interned with the city's Public Art Program and submitted a proposal for a streetscape mural. Her 2007 murals, "Doors of Ventura" and "Roads of Ventura" still stand in Ventura bus shelters.
Her latest project is the installation of murals painted by local artists on utility and traffic control boxes. The beautification efforts have won praise from residents, alleviated graffiti problems, showcased local artistic talent, and transformed infrastructure into art.
Roach also paints and exhibits her work at galleries throughout Southern California.
"I use my skills as an artist in my career, along with the administrative skills I learned in the office of the Vice President for Student Affairs while I was getting my degree," she said. "Once I embraced the path of being an artist, a wonderful range of career opportunities opened up to me."
Return to the Table of Contents
© Fall 2014 / Volume 18 / Number 2