From Inspiration to Innovation
Celebrating Visionary Leadership
A Farewell Dinner Honoring the Presidency of Richard R. Rush
Save the Date
Saturday, April 9, 2016
5:30 p.m.
Air Force One Pavilion
The Ronald Reagan Presidential Library
http://farewellrush.csuci.edu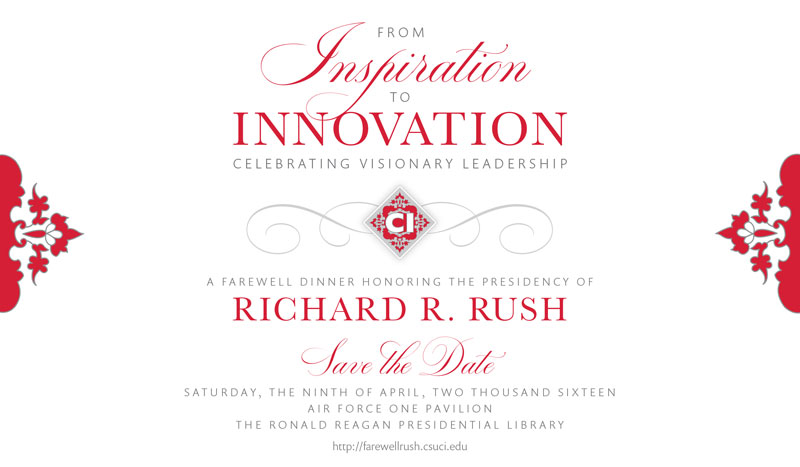 ---
Alumni & Friends Mentorship and Networking Event
Join us for this unique event that matches alumni and students with local professionals in their fields.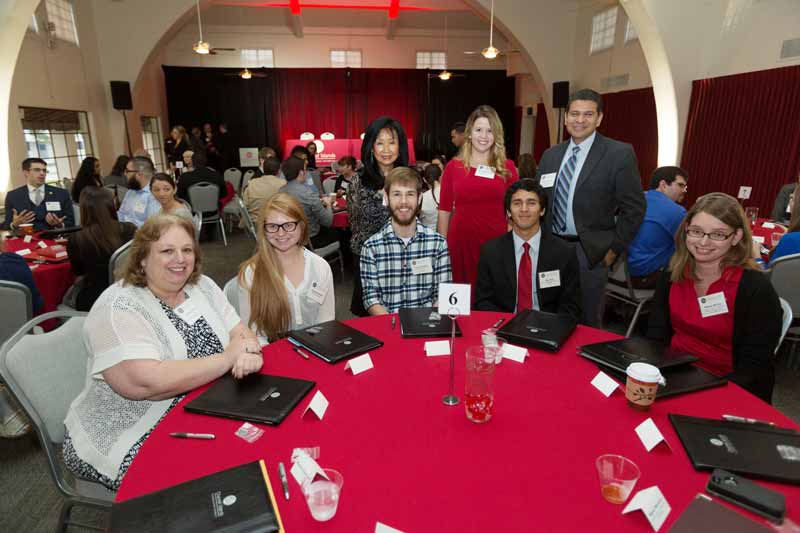 Thursday, February 18, 2016
5:30 - 8:30 p.m.
Grand Salon, CSU Channel Islands
Register at: go.csuci.edu/mnn
Sign-up by: February 5, 2016
For more information: steven.guetzoian@csuci.edu 805-437-3622
---
First Benefit Concert Sells Out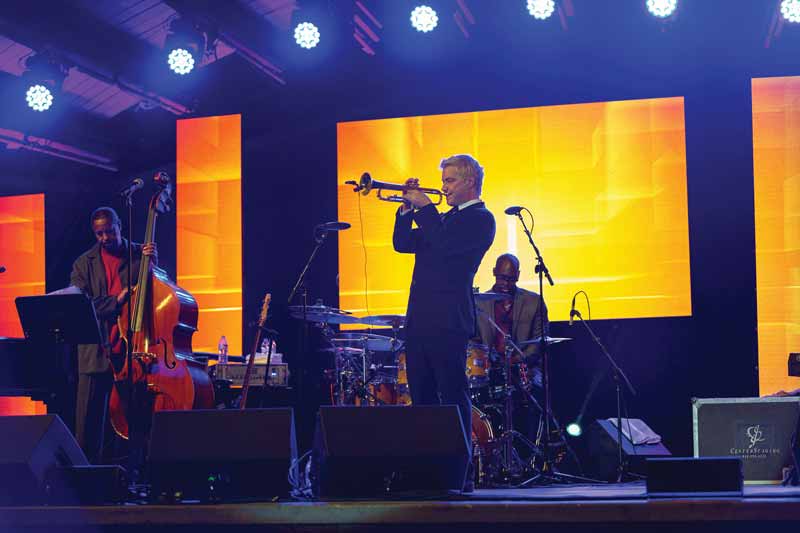 The sold-out 2015 President's Dinner & Concert, presented by the CSU Channel Islands Foundation and Rabobank, was held on a balmy, late afternoon in Ojai with 300 VIP guests who gathered to enjoy a delicious, three-course meal catered by Main Course California. By sunset, more than 900 guests filled the historic Libbey Bowl to watch President Richard R. Rush present the Robert J. Lagomarsino award to Rabobank, accepted on behalf of the company by John Ryan, President and CEO of Rabobank N.A. Immediately following, Grammy Award-winning jazz trumpeter Chris Botti and his ensemble of talented musicians and vocalists wowed the crowd, who left feeling cool in the heat of the night. Proceeds from the event will support the University's highest-priority needs. Event sponsors included:
Title Sponsor: Rabobank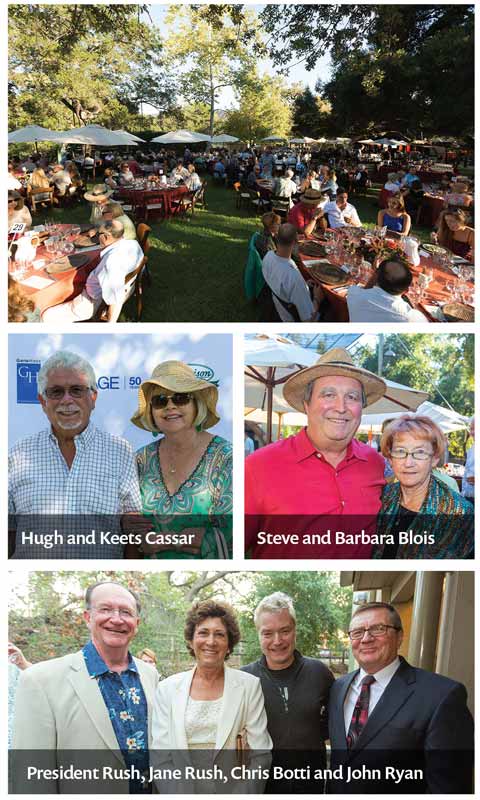 Diamond Sponsors: Gene Haas Foundation, Fashion Forms
Music Sponsor: Sage Publications
Gold Sponsors: Union Bank, Harrison Industries
VIP Reception Sponsor: Montecito Bank & Trust
Silver Sponsors: Wells Fargo, SUNDT
Bronze Sponsors: Bank of America, Bill and Elise Kearney, California Resources Corporation, Canteen of Coastal CA, Community Memorial Health System, Ferguson Case Orr Paterson, LLP, Follett, Karen and Peter Wollons, OnRamp Communications, Pacific Western Bank, PCL Construction/College Town International, Ventura County Federal Credit Union, Ventura Rental Party Center
Friend: CoastHills
In Kind: Blue Star Parking, Keyboard Concepts, Main Course California, News Talk KVTA 1590, Pacific Coast Business Times, V3, Ventura County Star, Westlake Village Inn/Stonehaus, Firestone Brewery, Kim Pagano Show, Four Brix Winery, Jordano's
---
Banking on Progress
Rabobank's 17 years of support are honored for helping CI achieve milestones
By Marya Jones Barlow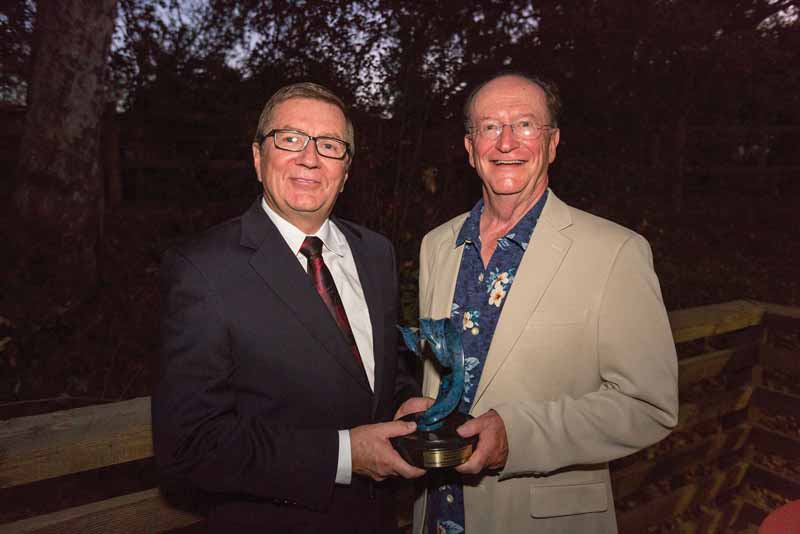 In addition to its stature as a worldwide banking leader serving over 10 million customers, Rabobank has earned a well-deserved reputation as a community and customer-focused bank. Known for funding local startups and connecting local farmers to global supply chains, the bank and its employees are also active supporters of community events and institutions. Fortune magazine cited the company's culture of community support when naming it one of the "Five companies that make business beautiful" in 2013.
"Supporting and investing in the communities where we live and work is fundamental to our success and integrity as a business," said John Ryan, President and CEO of Rabobank, N.A. "It allows us to help strengthen our region and share our resources as proud employees in our communities."
A privately-held international bank with over 120 California branches, Rabobank has been an instrumental supporter of CI since the University's earliest days of conception. Over the past 17 years, the company has provided funding for critical CI programs, student scholarships, faculty research, campus/community events, and other high-priority needs.
During the President's Dinner & Concert held on Sept. 19, CI showed its appreciation by presenting Rabobank with the prestigious Robert J. Lagomarsino Award, named for the former congressman who first introduced legislation to create the University and fostered its growth.
"It's fitting that Rabobank should receive CI's highest honor with the Lagomarsino Award," said President Richard R. Rush, who presented the bronze dolphin award to Ryan. "Congressman Lagomarsino was a board member at Mid-State Bancshares, which was Rabobank's predecessor, and first encouraged the company to support CI. That gesture has spawned a beautiful and longstanding partnership that has deeply enriched our students, University and community."
The award was also a fitting culmination to the 16th Annual President's Dinner and Concert, which has become CI's signature fundraising event, thanks in large part to its key sponsor, Rabobank. The sold-out event at Ojai's Libbey Bowl included a concert by Grammy Award-winning trumpeter Chris Botti.
"Rabobank opened its first branches in California around the same time CI was founded in 2002," Ryan said. "Like CI, we have experienced a great deal of growth and success since we first emerged onto the California landscape. It gives us great pleasure to contribute to CI's growth and to share in its success as gem of education and opportunity for our state."


---
Dodger Day 2015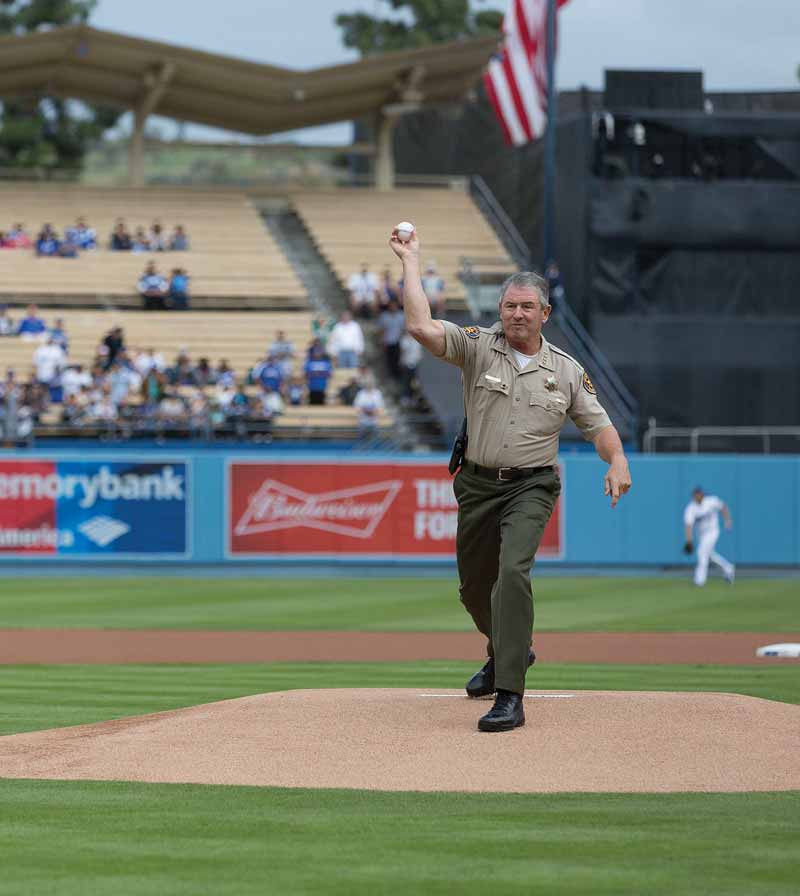 Ventura County Sheriff Geoff Dean throws out the first pitch

Return to the Table of Contents
© Fall 2015 / Volume 19 / Number 02 / Bi-annual