The real deal
Ann Deal, Founder and CEO of Fashion Forms
By Marya Jones Barlow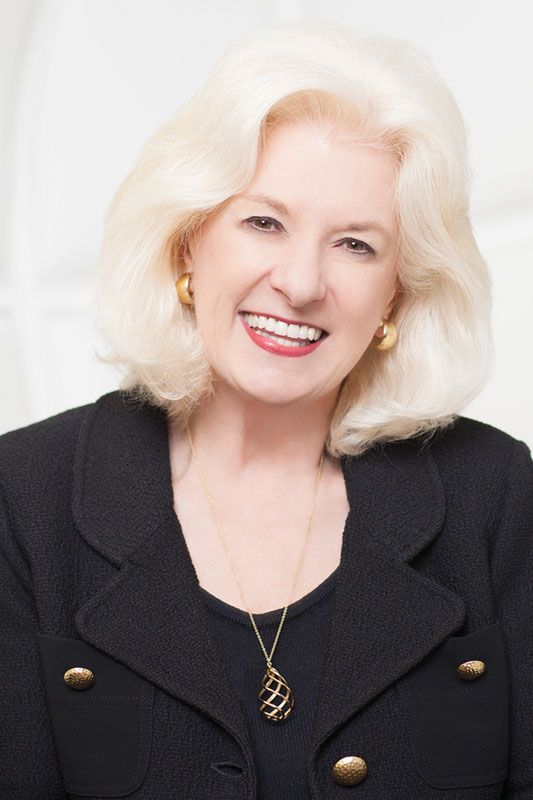 As the founder and CEO of Fashion Forms, the leading producer of specialty bras and accessories in North America and Europe, Ann Deal has amassed a devoted customer base of celebrities, leading retailers, and women worldwide.
She also has scores of admirers at CI, where she's a longstanding benefactor, providing internships and jobs to students as well as sponsorships for University events and initiatives. Since 2013, Deal has served as a member of CI's Foundation Board, where she helps shape the University's strategic, physical and financial future.
"I'm so proud to see how the University has become an integral part of the Ventura County landscape over the past 13 years," she said. "It's been a thrill to watch CI's students succeed and to see CI emerge as one of California's most influential universities through outstanding leadership and innovation."
Deal knows a lot about growth, leadership and innovation. Inspired by watching celebrities walk the red carpet in plunging gowns, she started Fashion Forms in her garage in 1993, introducing the first backless, strapless, adhesive bra. The bra was the first hit in a long line of revolutionary Fashion Forms products, including The Original Water Push Up Bra®, Go Bare Backless Strapless Bra®, Strap Solutions™, Breast Petals®, fashion tapes, push-up pads, enhancers, and sports bras. Today, Fashion Forms is the leading producer of specialty bras and accessories in the U.S., Canada and Europe, with 14 patents, 18 trademarks, and products sold in more than 9,500 stores worldwide.
Deal's professional and philanthropic achievements have been recognized with honors including a 2009 Femmy Award for lifetime achievement, a 2013 Business & Community Leader of the Year award from CI's Business & Technology Partnership, and a 2015 Woman of the Year award from the California Senate.
"Ann Deal is not only a great friend to CI, but also an inspirational figure to our students," said President Richard R. Rush. "Ann embodies the qualities of entrepreneurship, engaged citizenship, social responsibility, and dedication to learning. She demonstrates the principle that success is achieved by leading with your head and your heart."
Growing up in an era where women were encouraged to pursue professions as secretaries, nurses or teachers, Deal followed a trailblazing path.
"My grandmother was the most influential person in my life," she said. "She drove me in the direction of business, as we have many entrepreneurs and educators in the family."
Deal's regard for education is ingrained in her philanthropic giving and the way she runs her company.
"I like my executive team and my staff to be educated and I love working with people that are much smarter than me," she said.
Among her 50 employees are 2014 CI graduates Margaret Donahue, Fashion Forms' Creative Director, and Heather Switaj, Fashion Forms' Design Director.
"They are both so important to Fashion Forms," Deal said. "I would encourage others to support CI through donations, scholarship opportunities, and employing students. Giving financial support to CI is rewarding because you are giving education to a community and to the world."
Return to the Table of Contents
© Fall 2015 / Volume 19 / Number 02 / Bi-annual