CI art galleries
Where art, opportunity and innovation intersect
By Marya Jones Barlow

There's no need to travel to Los Angeles to experience the work of internationally recognized and up-and-coming regional artists. CI's four art galleries, all coordinated by the Art program, offer a free forum for students, artists and arts enthusiasts to explore and enjoy art.

Each month-long exhibition kicks off with an opening reception that invites the public to interact with the art and artist. The distinct character of each gallery space accommodates a full spectrum of artistic styles, media and talent. CI galleries also offer opportunities for faculty and featured artists to install exhibits and curate shows, and for students to participate as exhibitors, interns and curators.
Don't miss the remaining exhibitions of the 2015-16 season:
John Spoor Broome Library Art Gallery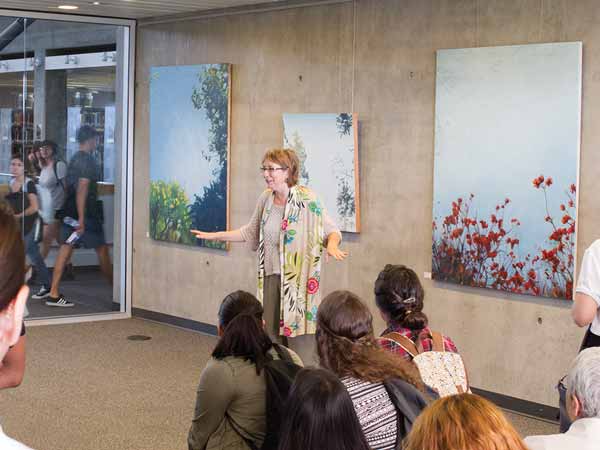 On the second floor of the John Spoor Broome Library, the gallery features a variety of innovative art and interdisciplinary exhibitions by diverse regional and internationally recognized artists, as well as works by faculty and students from CI and other universities.
Nov. 16– Feb. 16, 2016
Santi Visalli: A Life in Pictures
Feb. 22 – April 3, 2016
Recent works by Marie Schoeff and Dane Goodman
April 11 – May 8, 2016
5th Annual CI Art Faculty Collaborations: Leslie Lloyd, Aldo Figueroa, and Peter Harper
May 12 – Sept. 6, 2016
Summer Show
Napa Gallery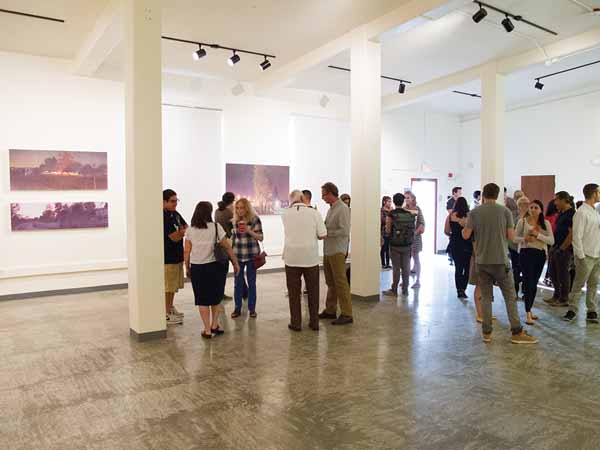 Inside Napa Hall on CI's Ventura Street, the Napa Gallery is the Art program's main gallery, featuring work from regional, national and internationally recognized artists.
Jan. 25 – Feb. 17, 2016
Emily Thomas & Shannon Willis: UCSB MFA
Feb. 29 – March 10, 2016
Karin Swildens: Retrospective
March 17 – March 25, 2016
The Adolfo Camarillo High School Arts Expo
April 11 – May 6, 2016
Annual Student Show
Grad Wall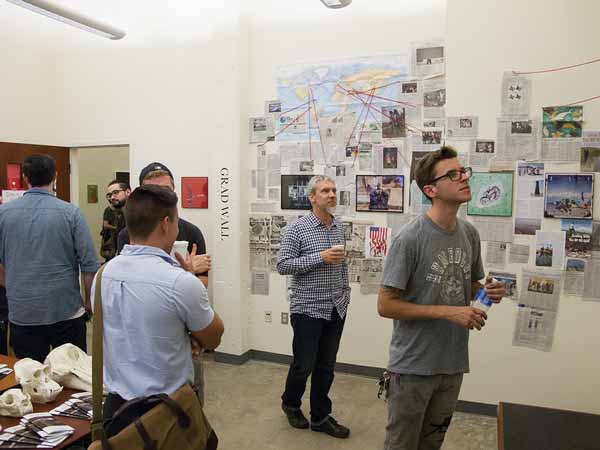 The Grad Wall, CI's newest gallery in Napa Hall, showcases the work of outstanding senior art students selected by their instructors.
Nov. – Dec. 2015
Megan Johnson: Chambers of the Heart
Jan. – Feb. 2016
Andy Lepe
Palm Gallery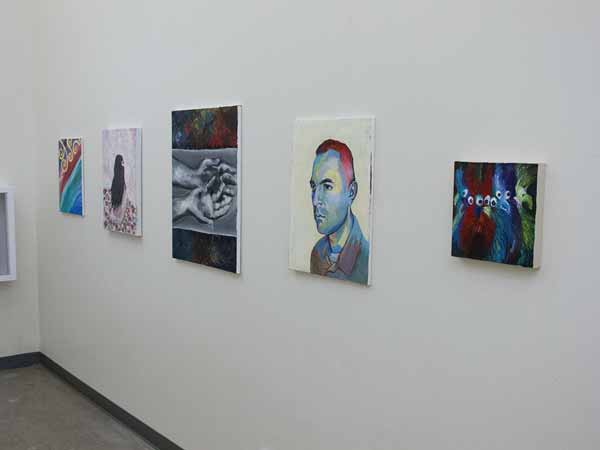 Located this season inside Napa Hall, the Palm Gallery presents curated shows of works from faculty, students and alumni.
Jan. – Feb. 2016
Student video exhibition
March 2016
Sharon Coughran: solo exhibit
Return to the Table of Contents
© Fall 2015 / Volume 19 / Number 02 / Bi-annual