Leading the way in educational excellence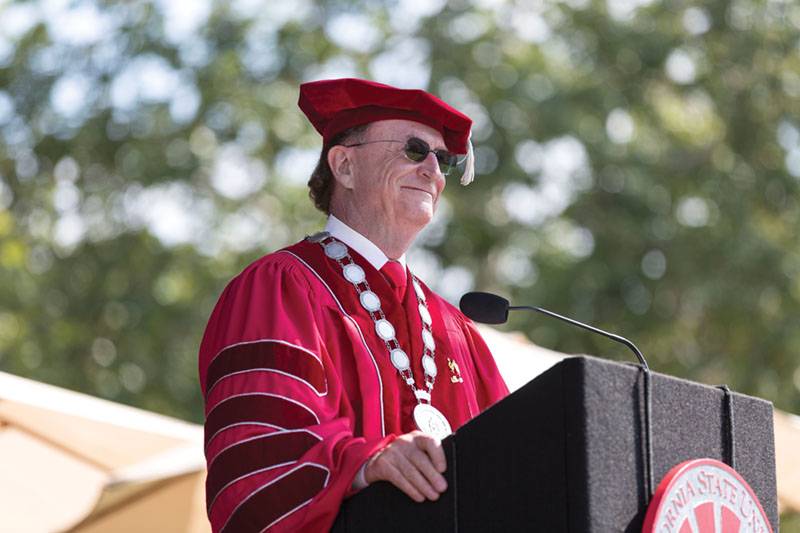 As I contemplate my retirement as President of CSU Channel Islands at the end of the 2015/2016 academic year, I find myself hoping that I have been a good steward of your University. CSU Channel Islands (CI) has always belonged to this community in a way no other university can claim. I have played my part in growing this campus, but it was because of all of you that the youngest university in the CSU system is leading the way in educational excellence.
CI marked another milestone in late spring when the Western Association of Schools & Colleges (WASC) approved re-accreditation for our undergraduate and graduate degrees for the next nine years. Re-accreditation is crucial as we work to build a university that can accommodate the more than 10,000 students we expect to enroll in 2025—twice as many as we serve now.
This year we also blazed a new trail for CI's science, technology, engineering and math (STEM) students and faculty with the opening of Sierra Hall, our three-story, state-of-the-art science building.
Sierra Hall is a model of sustainability, and is equipped with cutting-edge laboratories, multi-modal classrooms, cloud-based technology, offices, lecture halls and an open-air garden terrace for informal gatherings. It also houses our unmanned aerial and underwater technology laboratory, an area of research where CI is leading the charge.
Additionally, CI entered an unprecedented agreement with the National Oceanic and Atmospheric Administration that will allow our students and faculty to operate our unmanned technology in protected marine areas, and link our campus with public and private companies doing research into the unmanned technology frontier.
With CI ready to launch into such a dynamic chapter in its growth, it will be bittersweet to leave my office for the last time on June 30, 2016. I will do so with sadness, but also with gratitude and with confidence that our faculty, staff, students and community will carry on CI's legacy. Ours is a legacy of innovation, collegiality and excellence, and I know this campus will continue to thrive if we keep these values at our foundation, even as we double in size.
I would need more than one academic year to thank all of the people on campus and in the community who have helped build this University from the ground up, but I will do my best during my last months as President of your University.
On behalf of the entire CI community, I wish you a safe and delightful holiday season!
Sincerely yours,
Richard R. Rush
President
Return to the Table of Contents
© Fall 2015 / Volume 19 / Number 02 / Bi-annual