In her first public introduction to the community, CI President Erika Beck thanked the more than 900 guests that filled the historic Libbey Bowl in early October.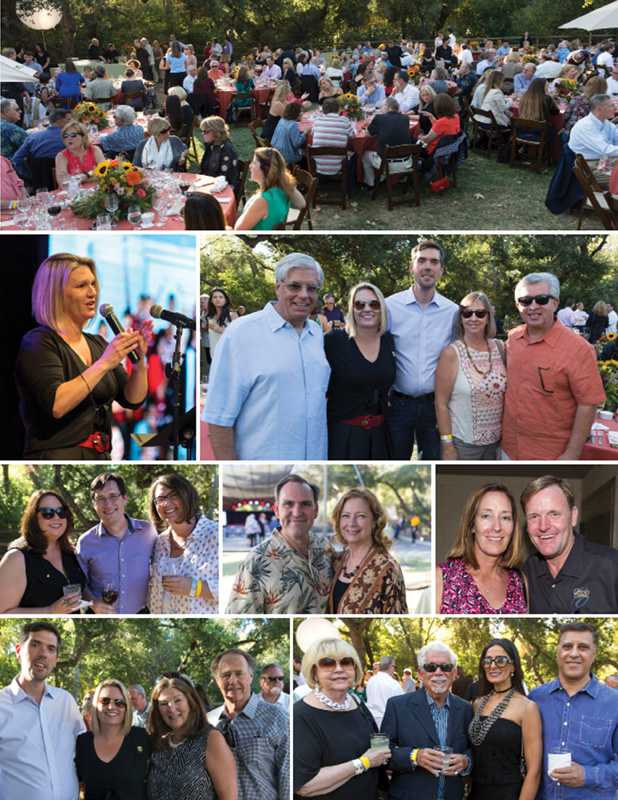 "I was very pleased to greet CI's supporters at our concert," said Beck. "I continue to be inspired by the meaningful partnerships our students, staff and faculty have with this community.
"What has really stood out for me during my first couple months at CI is the warmth with which I have been welcomed to Ventura County. I thank you all for what has been such a wonderful start to a new chapter for all of us."
The sold-out 2016 President's Dinner and Concert, presented by the CSU Channel Islands Foundation and Rabobank, featured a solo performance by Grammy award-winning artist Bruce Hornsby. Hornsby, whose 30-plus-year career includes popular, jazz, country music and film-score collaborations, entertained the audience with favorite songs and musical glimpses of his idiosyncratic musical path.
Earlier in the evening, nearly 250 VIP guests enjoyed a delicious, three-course meal inspired by local farm ingredients and catered by Seasons Catering.
Funds raised will strengthen academic programs and create opportunities for CI students.
Title Sponsor: Rabobank
Diamond Sponsor: Gene Haas Foundation
Platinum Sponsor: Sage Publishing
Gold Sponsor: Wells Fargo
Media Sponsor: 95.1 KBBY
VIP Reception Sponsor: Montecito Bank & Trust
Silver Sponsors: Cassar Family Foundation, Harrison Industries, Meissner Filtration Products, Pacific Western Bank.
Bronze Sponsors: Bank of America, Canteen of Coastal California, Elise & Bill Kearney, Leavens Ranches, PCL Construction, Union Bank, Ventura Rental Party Center, Karen & Peter Wollons.
Copper Sponsors: Armando Gomez of Berkshire Hathaway HomeServices, Commercial Real Estate Broker Douglas B. Kays, Julie Kays Design, Limoneira, Musick, Peeler & Garrett LLP, David Press, Staples Construction Co., Ventura County Star.
In-Kind Sponsors: Jordano's, News Talk 1590 KVTA, Pacific Coast Business Times, Seasons Catering, V3 Printing.
Community Sponsors: Camarillo Chamber of Commerce, Greater Conejo Valley Chamber of Commerce.

Return to the Table of Contents
© Fall 2016 / Volume 20 / Number 02 / Bi-annual