Apartments acquired by global real estate company for $81 million
CI recently completed a public-private partnership with Kennedy Wilson when the global real estate investment company acquired the University Glen apartments and Town Center for $81 million.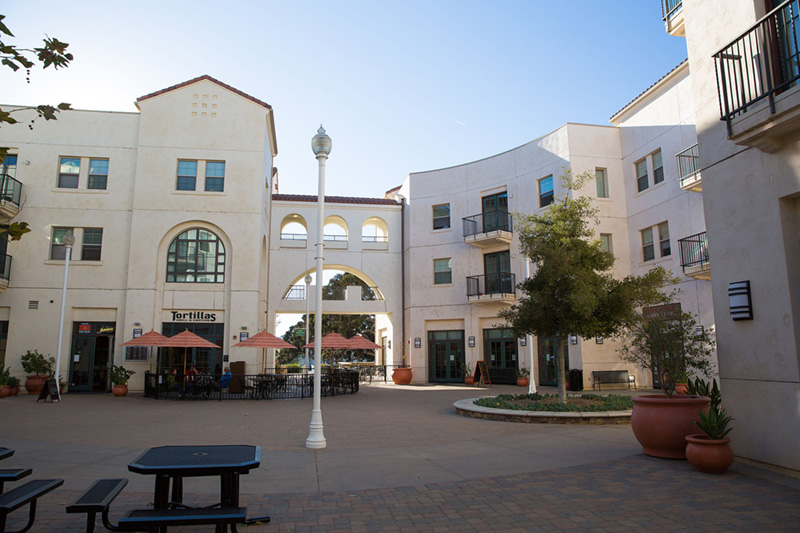 Kennedy Wilson purchased a 100-percent leasehold interest in the 386-unit multifamily community, which consists of townhomes and apartments. The acquisition also includes the Town Center, which is home to restaurants, the Cove Bookstore and the Town Center Market.
"The closing of this transaction represents a critical step by CI toward its expansion plan, which is expected to double enrollment by 2025," said Nicholas Bridges, Managing Director of Kennedy Wilson Multifamily Investments.
"We hope this partnership with CI will serve as a model for Kennedy Wilson to partner with other colleges and universities seeking to maximize the value of their existing owned real estate by leveraging Kennedy Wilson's investment and expertise as a real estate operator."
CI President Erika Beck also is pleased with the transaction. "Public-private partnerships like this are in the bedrock of our University foundation," Beck said. "Our University strengthens our community and the community strengthens CI. In addition, this acquisition allows us to concentrate more on our primary mission: to educate our students."
CI Vice President for Business & Financial Affairs Ysabel Trinidad said this will help CI remain financially robust and positions CI to grow campus academic resources.
"We are pleased we were able to work with the Chancellor's office to make this happen," Trinidad said. "This is one way we are able to support ourselves and grow without relying solely on state funding."
Proceeds will be used to retire the debt that is associated with the rental program and will provide initial funds for capital projects and program development on CI's main campus.
Kennedy Wilson plans to add value to its new acquisition by building a new community center, clubhouse, leasing office, fitness center and by renovating the housing units. Kennedy Wilson has engaged E&S Ring Property Management to provide day-to-day operations and oversight of the apartments and Town Center.
The term of the leasehold acquired by Kennedy Wilson is for 82 years. The transaction also includes the University leasing back 40 percent of the units for CI's use for the initial 20-year term of the lease.
Return to the Table of Contents
© Fall 2016 / Volume 20 / Number 02 / Bi-annual