Allison Clayton, '16 B.A. Art
By Kim Lamb Gregory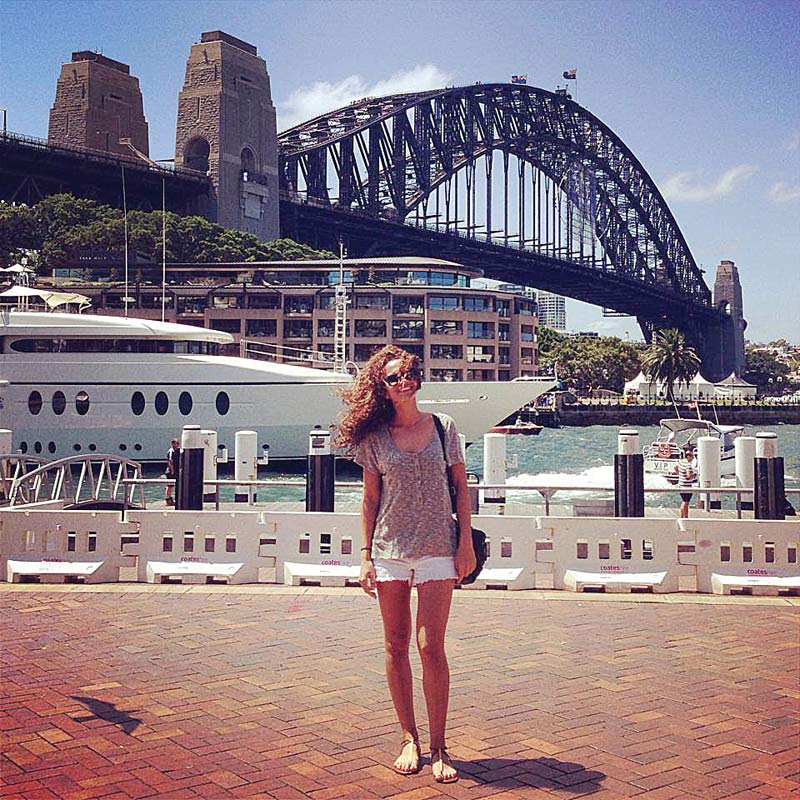 Christmas occurs in summertime, people say "cheers" instead of "thank you," and nobody knows what happened on "The Voice" last night. These are some of the elements of the place CSUCI alumna Allison Clayton has called home for a little more than a year now — Sydney.
Armed with a degree in Studio Art with a minor in Business Management, the 25-year-old graduate found a job she loves Down Under.
Clayton is an account executive and content producer for L&A Social Media, a firm that manages social media accounts for 50 to 60 clients. She takes photos, writes copy and interacts with the clients, an ideal fit for the photography and marketing skills she learned at CSUCI.
"We're responsible for not only creating content but a whole range of other things," Clayton said. "The content ranges from beer to muffins to a Malaysian food restaurant."
The Camarillo native's journey to a dream job in Australia began with a camera she got for Christmas as a young teenager. "It sparked something creative in me I didn't know I had," Clayton said. "I started taking pictures and loved it."
She took more photography classes at Rio Mesa High School and realized that's what she wanted to do most. After applying to several colleges as a high school graduate, she decided on CSUCI because of the smaller class sizes and individual attention from professors.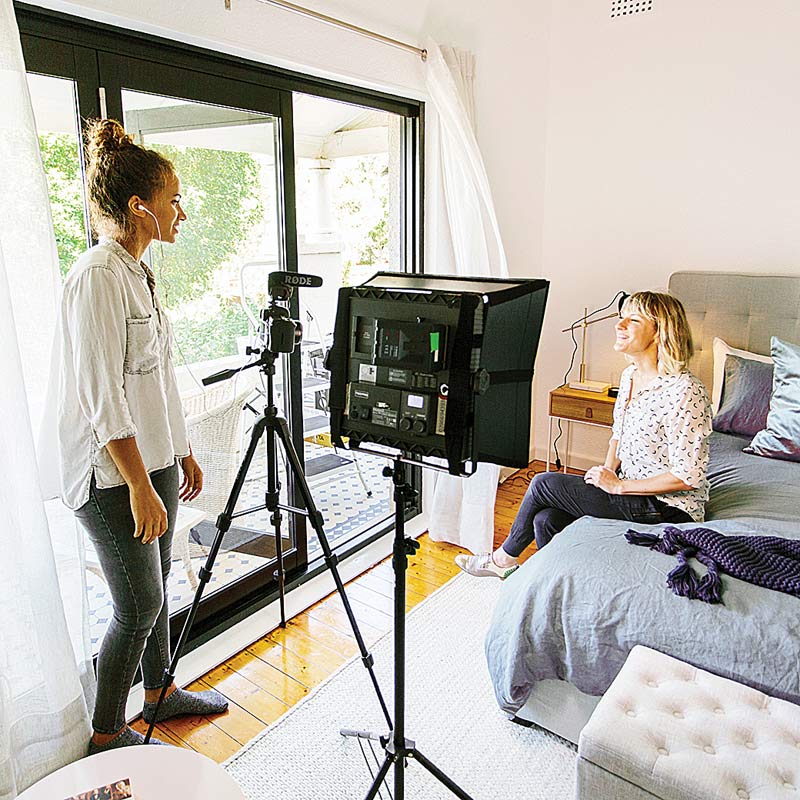 It was an Art professor who suggested she apply to be a student photographer for CSUCI's Communication & Marketing (C&M) office. She got the job and was so good at it that she was hired as a full-time photographer after graduation.
"I learned so much from the C&M staff and they were all so supportive when the opportunity came up for me to make a decision about going to Sydney," said Clayton. "Although they said they were disappointed to see me leave, they really encouraged me to spread my wings."
Clayton then decided to pursue a dream: to explore life in Australia.
"My mom's family is from Australia so we've been going to Sydney every year since I was a baby," she said. "I thought it would be cool to just live there for a year and experience life rather than just three weeks at a time."
Clayton obtained a work visa and landed her job with L&A shortly after she arrived. Her 15 coworkers are from Australia, England and the U.S. The Australians frequently tease her about her "California accent."
Aside from never quite acquiring a taste for an Australian spread called Vegemite, Clayton loves the beauty and diversity of Australia, where the "sand seems whiter, the ocean seems bluer," she said. "Sydney is definitely the type of city I could see myself living in for a long time."