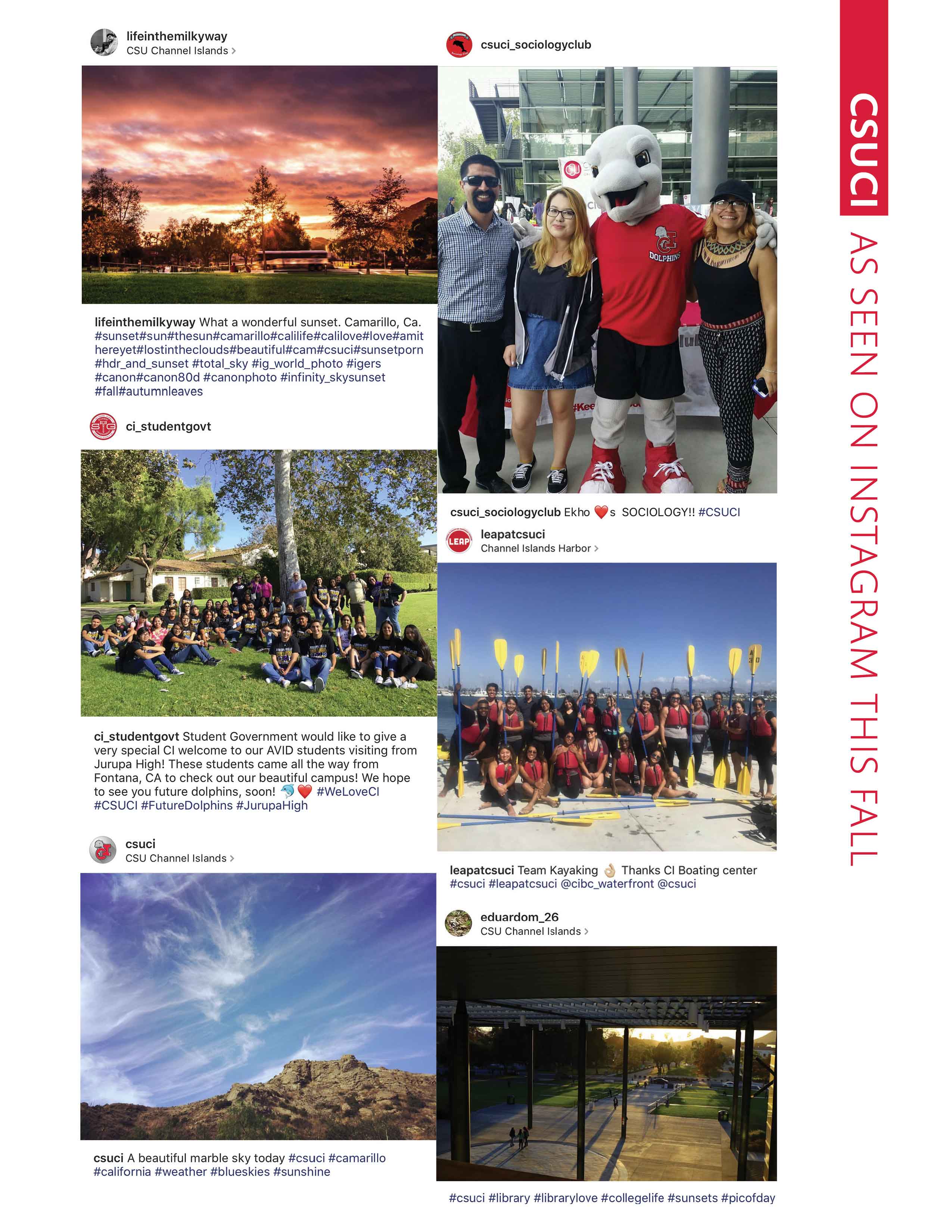 lifeinthemilkyway
"What a wonderful sunset, Camarillo, Ca."
ci_studentgovt
"Student Government would like to give a very special CI welcome to our AVID students visiting from Jurupa Junior High! These students came all the way from Fontana, CA to check out our beautiful campus! We hope to see you future dolphins, soon!"
csuci
"A beautiful marble sky today."
csuci_sociologyclub
"Ekho loves SOCIOLOGY!!
leapatcsuci
"Team Kayaking good. Thanks CI Boating center"