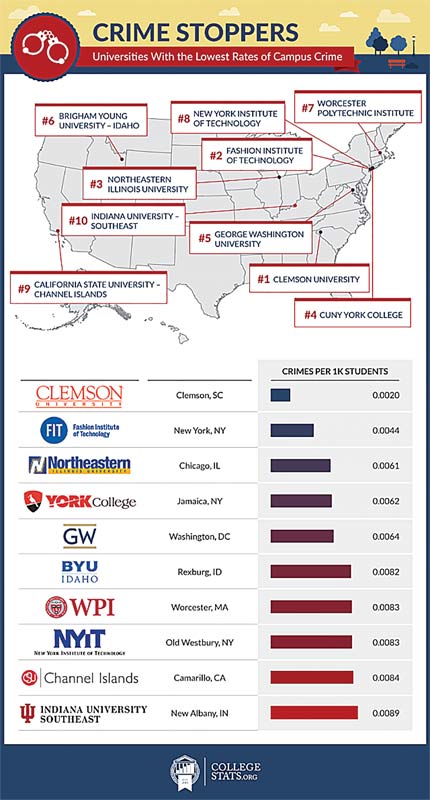 by Kim Lamb Gregory
Teamwork, visibility and approachability might be what earned CSUCI a spot among the top 10 safest campuses in the U.S.
According to CollegeStats.org, CSUCI is ranked ninth safest campus in the country based on crime rates from the top 100 most attended schools in the nation.
"We have an amazing public safety staff," said CSUCI's Acting Chief of Police Michael Morris. "I think the cause for this outcome is the fact that everyone on this campus — faculty, staff and students — understand that campus safety is a shared responsibility."
Morris said the department takes extra steps to make sure the officers are available and on alert. "We do make sure that our officers maintain high visibility at all times with a combination of patrols in marked police cars as well as foot patrols," Morris said.
Everybody on campus works to keep the environment safe, comfortable and crime-free, he added, by reporting any suspicious activity and keeping the lines of communication open between the campus and the police.
The CSUCI Police Department reaches out to the campus regularly by sponsoring events like "Coffee with the Cops" and "Cocoa with the PoPo" in which students, faculty and staff can stop by the Student Union for a free cup of coffee or cocoa, snacks and an informal chat.
CollegeStats.org is a nonprofit website that gathers statistics that accredited schools regularly provide, as required by law. CollegeStats.org collects the information and organizes it into a user-friendly format so students can make decisions based on a school's merit, rather than on that school's marketing.
CollegeStats.org also analyzed survey data from more than 179,000 students nationwide to find out whether students felt safe overall.
According to the CollegeStats.org website, almost 29 percent of students said they didn't feel as if they had anything to worry about on campus.