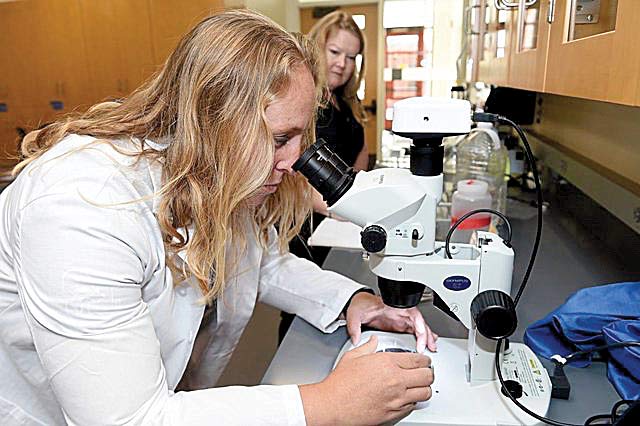 Dorothy Horn, '16 B.S. ESRM
By Kim Lamb Gregory
Photos courtesy Ventura County Star
Environmental Science & Resource Management (ESRM) major Dorothy Horn was doing undergraduate research on sand crabs in 2015 when she and a fellow researcher made a startling discovery.
"We open up this sand crab and we saw a bunch of blue fibers," Horn said. "We were like 'holy cow! Oh my gosh!' We actually texted Professor Anderson."
"Are you sure?" ESRM Professor Sean Anderson texted back. "We better double check this as this is crazy."
The researchers expected some microtrash pollution, but they didn't expect so much. By the time they had sampled beaches up and down the West Coast, not one beach was free of sand crabs that had ingested microplastics.
Microplastics and microfibers are nonbiodegradable pollutants that wind up in the ocean from our shampoo, clothing and other common products. The sand crabs' ingestion of the microtrash introduces the pollutants into the food supply, which makes it a national and global concern.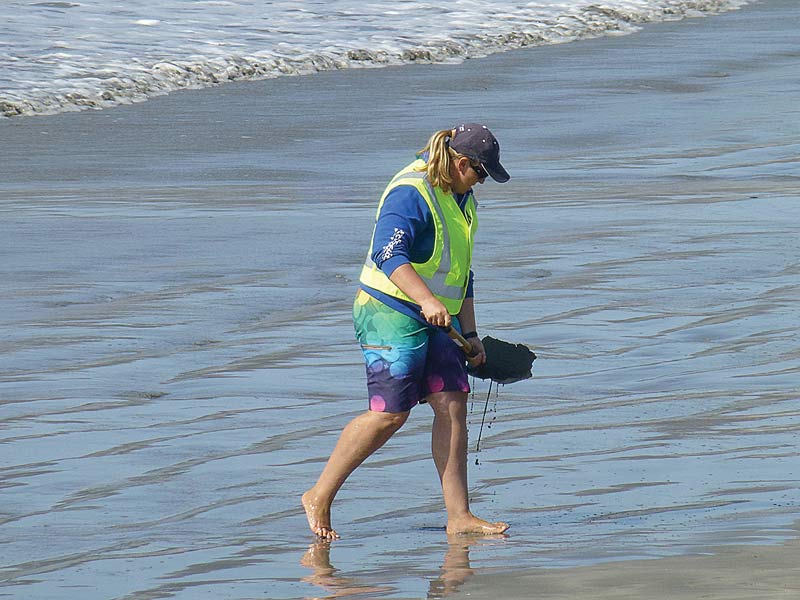 The Southern California Academy of Sciences asked Horn to present her research at their annual meeting in May 2016 where she earned a "Best Student Presentation" award.
After graduating, Horn took a summer job with U.S. Fish & Wildlife where she educated young visitors to the Santa Barbara Zoo about condors, which were once near extinction. She also helped another scientist research how microtrash affects the baby condors. "It blocks their tiny tummies, they can't eat and they starve to death," she said.
A year and a half after graduating, Horn has channeled her success with the sand crab research into a doctoral project as she pursues a Ph.D. in Earth, Environment & Society at Portland State University.
"What we're doing now is trying to figure out the effects of these microplastics on us and the environment," Horn said. "A lot of scientists are finding that a lot of different organisms are ingesting microplastics. The NOAA (National Oceanic and Atmospheric Administration) wants answers and they're driving this research."
As a nontraditional student who arrived at CSUCI after a career in the U.S. Marines, Horn, 39, believes she is proof that any student at any age can go on to a fulfilling and significant career. As she looks back at it now, Horn credits her success to the ESRM faculty.
"From the first after-class meeting when I went to talk to the professors, their whole attitude was 'How can I help you meet your goals?'" she said. "I feel really prepared. I have been given the tools to be successful."