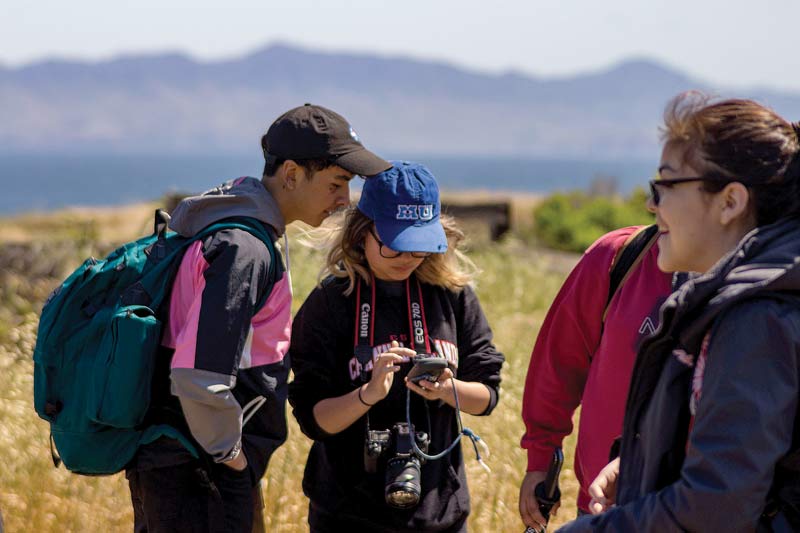 Inside SURF, the Living-Learning Community of Undergraduate Research
By Zoe Lance
Whether they are uncovering a treasure trove of political ephemera, doing fieldwork to help the National Park Service or presenting at regional research conferences, one thing is apparent about the students in CSUCI's Student Undergraduate Research Fellow (SURF) program — their curiosity knows no bounds.
Nancy Villegas Sanchez, a freshman Nursing student, feels this thrill of exploring the unknown when she's working on her SURF research project. She and 24 of her freshman peers in the third SURF cohort are digitizing political memorabilia donated by the family of Jane Tolmach, the late community activist and the first woman to serve as Oxnard's mayor. SURF students are building a website to highlight the collection. 
This program exposes them to what it means to be a curious person, and the idea that when you go home you don't stop learning.

 Sean Kelly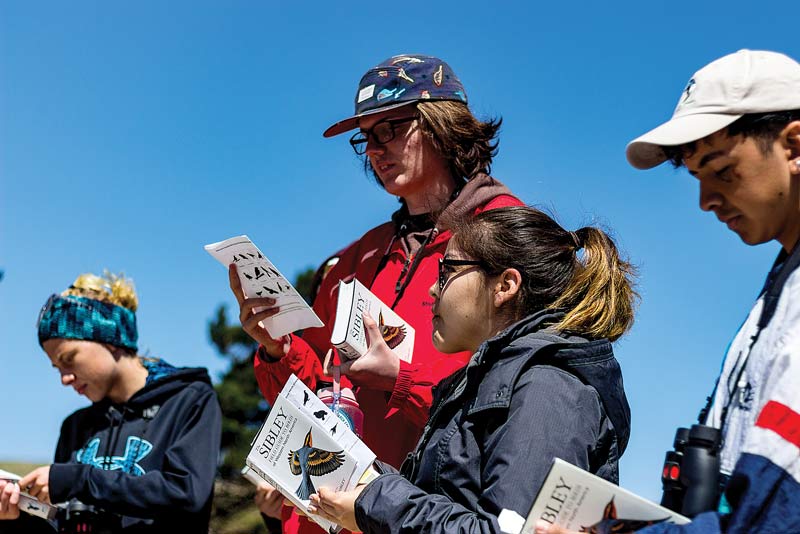 "My SURF community is very different from my friends and siblings' experiences in college," Villegas Sanchez said. "We are making connections and get to explore the unknown. We get to take advantage of the University's resources."
Since its inception in 2015, SURF has been open to any first-year student who is willing to try an interdisciplinary approach to their studies, says Sean Kelly, a Professor of Political Science and the founding director of CSUCI's Interdisciplinary Student Research Laboratory. In the SURF living-learning community, students live together in campus housing, enroll in the same courses and build close peer mentor and faculty relationships.
"This program exposes them to what it means to be a curious person, and the idea that when you go home you don't stop learning," Kelly said. "It breaks down the barriers between where you live and where you learn."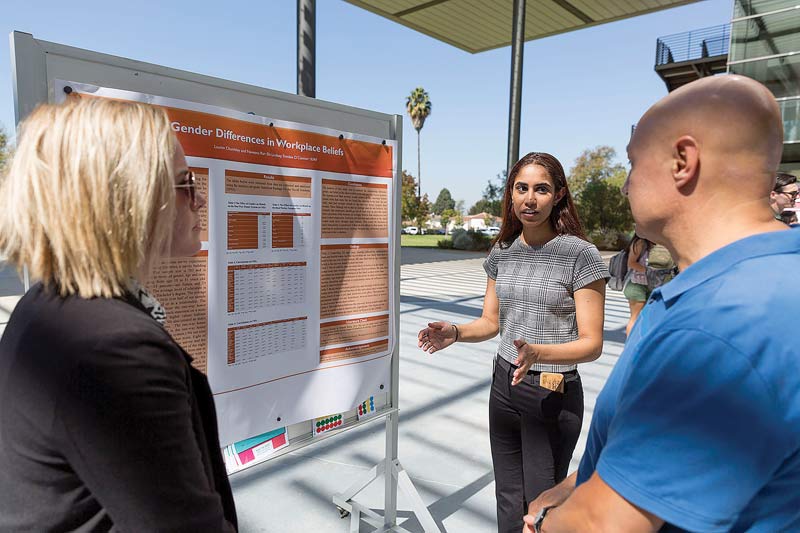 SURFers also retreat to and conduct research at CSUCI's station on Santa Rosa Island, an opportunity that's usually reserved for upper-division students. The goal for each student is to present an original project at two regional conferences and build presentation skills.
"Getting my hands into all of this research makes me feel better prepared for my Nursing classes," Villegas Sanchez said. "This is all new information for everyone, and we don't know where this is going, but it's a great opportunity for us."
Austin Cauwels, a sophomore Biology student, also has thrived in this educational setting. Before joining SURF, she considered herself an average student who didn't know much about undergraduate research.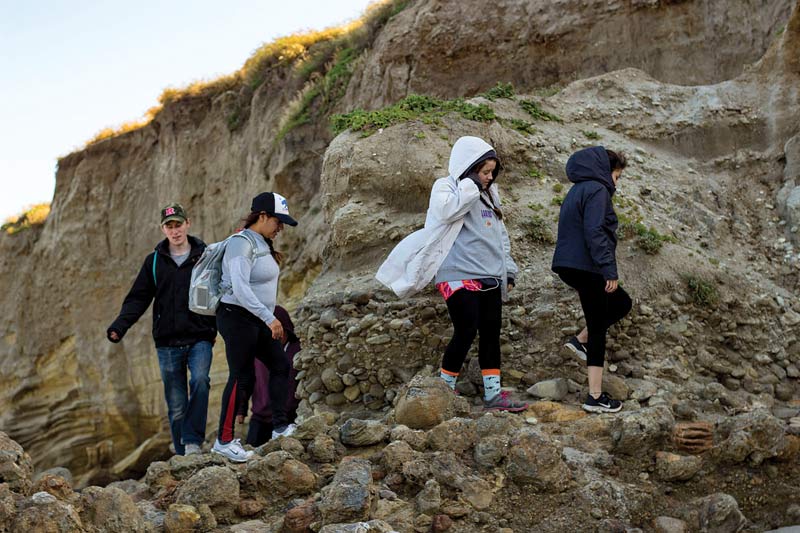 Over the course of a year, she developed a research project that helped the National Park Service document invasive species on Santa Rosa Island. She credits this experience with helping her mature and now she's paying it forward by being a research student ambassador for this year's cohort.
"I now consider myself a stellar student. That had a lot to do with the SURF mentors I had in my first year," she said. "A teacher's assistant in an organismal biology class gave me tips on reading textbooks, staying on top of homework and knowing when I was taking on too much. It's a really good platform to start off your first year and I wanted to give back to SURF."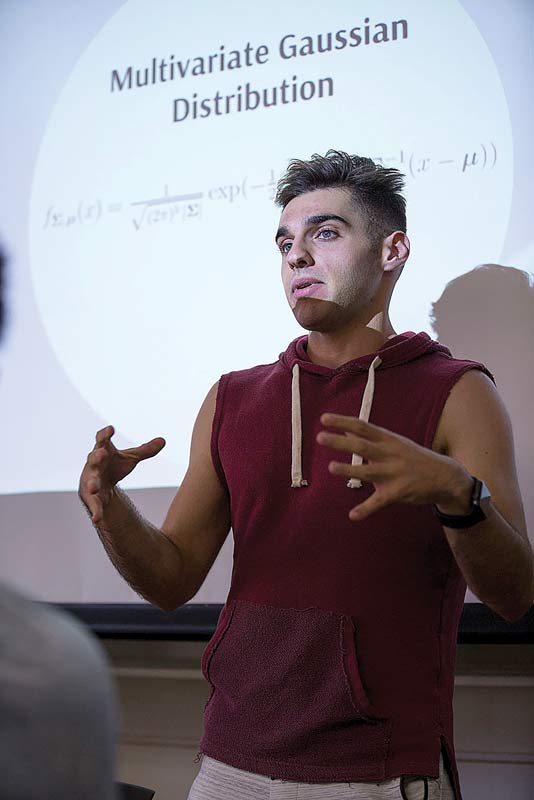 Kelly says that former SURFers come back to tell him how valuable the experience was. He often sees their personal metamorphoses — many go from fearing research to having the confidence to present alongside students from top colleges and universities. This has helped the SURF faculty develop a summer program, where junior and senior students can hone their skills. 
"This is transformational," he said. "The students look at themselves differently after the experience. There's deep learning going on and an opportunity to reflect on that learning that you might not get in an ordinary class."
To learn more about CSUCI's living-learning communities, visit go.csuci.edu/living-learning