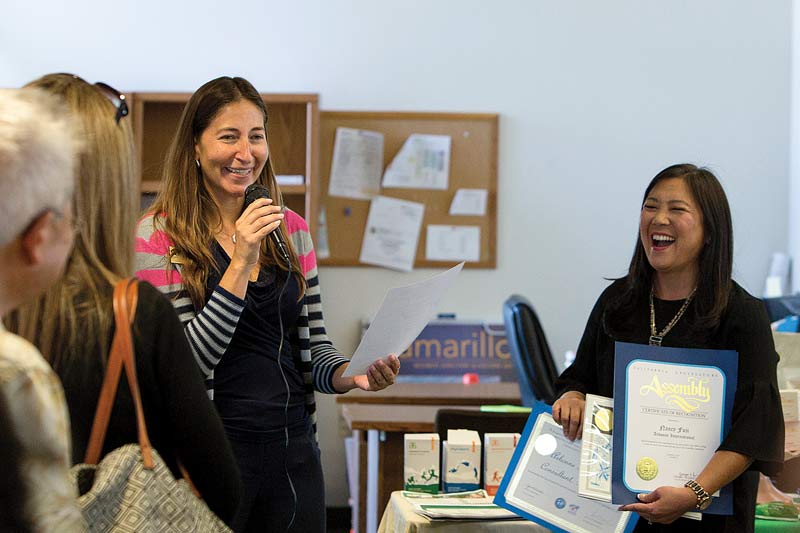 Tania Garcia's role on the Camarillo Chamber of Commerce
By Zoe Lance
If you ask Tania Garcia how she envisions the future of Camarillo, she'll tell you that it should be a utopia for entrepreneurship — a hub where small business owners thrive, companies put down deep roots and everyone is civically engaged.
"Camarillo is a pretty special place, and geographically the ideal location for county business," CSUCI's Director of Development, Alumni Relations, said. "I love that our community is very supportive of one another, and I hope we never lose that strength."
This perspective is what brought Garcia to the Camarillo Chamber of Commerce as its newest chairperson. Together with CEO Gary Cushing and 27 board members, Garcia supports the city's businesses by providing resources and advocating for their interests. She's been involved in their work since President Emeritus Richard Rush asked her to help represent CSUCI several years ago.
Both the community relations and business pieces of the position come easy to her. She already knew many local leaders through her previous work in CSUCI's Community & Government Relations office. Growing up, Garcia worked at her family's Mexican restaurant in New Mexico. She saw up close what small businesses do to survive and also how they help towns and cities flourish.
"The chamber is asking, 'How do we encourage, keep and maintain our businesses here, and how do we attract new businesses and more small entrepreneurs?'," she said. "We need to become a place where a company wants to come and live."
She sees the direct tie between the chamber's mission and her interactions with CSUCI students and alumni. Many alumni start their own businesses in the neighborhood and her immersion into local business helps Garcia stay in the know about trends and needs.
"We have talented students, but we have to find ways to connect them to the right people," she said. "I often pass along opportunities to our alumni. We need to continue to help each other and build the success of our young leaders."
And for Garcia, the effort is all worth it to see CSUCI alumni pursuing their passions and engaging in their community.
"When I have the opportunity to see a student arrive at freshman orientation, get to know them over their time here, watch them graduate, and then see them start amazing careers, it's an amazing moment," she said. "I get to watch them grow and develop into these amazing young professionals that carry our mission forward."