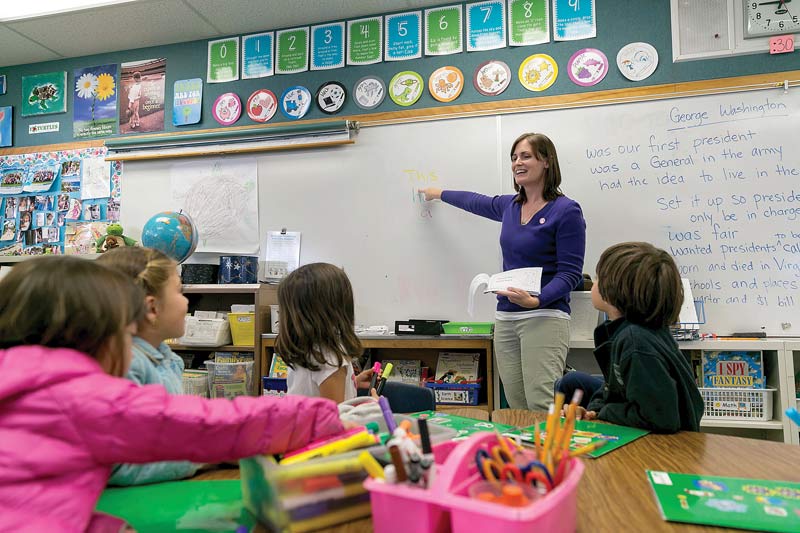 By Zoe Lance
According to the California Teaching Association, the state is going to need to replace more than 106,000 teachers over the next decade just to maintain its current staffing levels.
It will be more important than ever for universities to respond to the needs of local school districts and to help more potential teachers discover the career path and flourish in the classroom — especially those who are interested in Kindergarten through 12th grade and those pursuing science, mathematics, special education and bilingual education credentials.
CSUCI's School of Education is already hard at work tightening this pipeline in partnership with the Ventura County Office of Education (VCOE). Ventura County is home to 20 school districts with 210 schools and many CSUCI School of Education alumni often end up teaching in the districts they've grown up in.
To help its students graduate career-ready, CSUCI is developing a four-year program that allows a student to receive both a bachelor's degree and credential in four years instead of five — an approach that more universities across the state are taking to combat the shortage. A $250,000 grant from the California Commission on Teacher Credentialing has made this possible for CSUCI.
Bob Bleicher, program chair and Professor of Education, secured the grant that could enable the campus to triple the number of new teachers graduating each year with STEM (science, technology, engineering and mathematics), special education and bilingual credentials. The first cohort of this integrated program will begin in fall 2018.
Our students go to the University, and in turn they become the teachers for the next generation.

 Stan Mantooth

In the everyday life of the School of Education, this grant will enhance student experience. Brian Sevier, who joined CSUCI's School of Education as Dean in August, says that this integrated credential aspect of the program will put CSUCI alumni ahead of the curve. At the same time, they are learning theories at the University, that the students will be putting it into practice in their clinical experiences. Having a specialized credential also will help them fill the gaps in teaching needs.
"Having to finish a bachelor's degree and then come back for an additional year can be a burden," he said. "This is a game changer."
For VCOE Superintendent Stan Mantooth, an infusion of CSUCI students into the local teacher workforce is a full circle.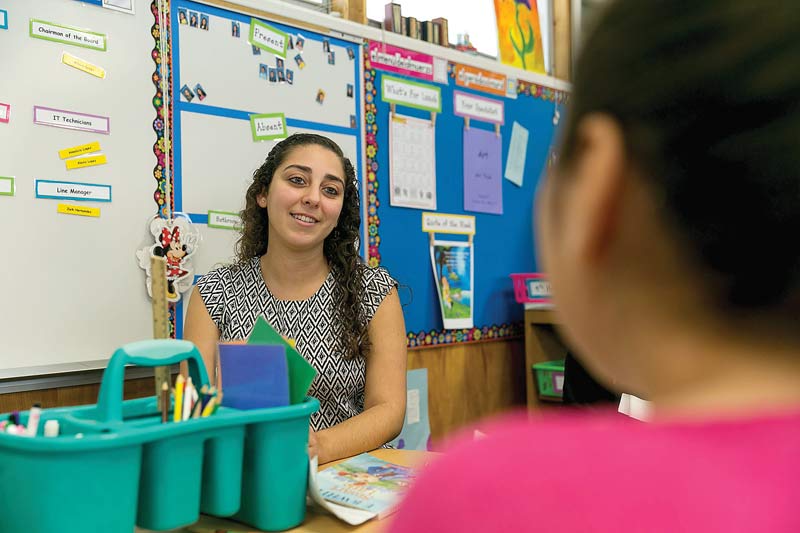 "Ever since CSUCI opened, we developed a very close relationship," he said. "Our students go to the University, and in turn they become the teachers for the next generation. This will certainly help more of our young people consider teaching as a career."
This also directly relates to the efforts of the Ventura County P-20 Council. Mantooth, CSUCI President Erika Beck and other leaders in education, business and community agencies work together to support the academic preparation and success of students in the region.
"We're very pleased with the strength of our partnership with CSUCI, and being in education, we're both in the business of the future," Mantooth said. "Without the teaching profession, there wouldn't be any other professions. It's critical that we connect to students so that we have an adequate workforce and keep things evolving."
In looking ahead, Sevier is very optimistic about CSUCI's role in shaping Ventura County teachers.
"Our long-term goal is to tell the story of the School of Education, and to tap into the natural pipeline of people who want to stay and teach in their community because they believe in their community," he said. "This University was formed in response to a community need, and we need to continually check in on that need. We are the pathway."