CSUCI Faculty Roles in the CSU's Yearlong Study Abroad Program
By Zoe Lance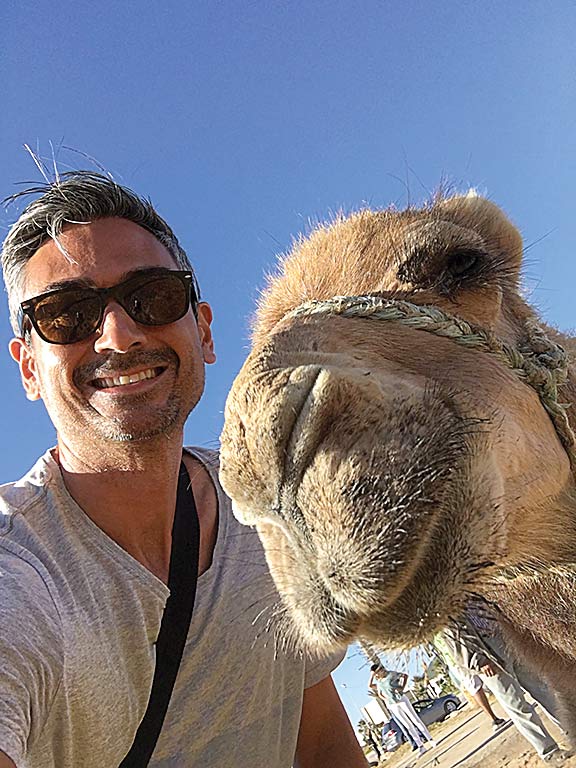 While the California State University International Program (CSUIP) helps students engage in yearlong study abroad opportunities, it also gives CSU faculty a career-enhancing experience as International Resident Directors.
Three of CSUCI's faculty — Irina D. Costache, Antonio Jiménez Jiménez and Luda Popenhagen — have participated in this highly competitive program that sources professors from the CSU's 23 campuses and places them in programs across the world. While abroad, they manage course enrollment, organize co-curricular field trips and help their students navigate everyday life in a new culture. All three agree that seeing students evolve into mature and independent critical thinkers is the best part of the job.
This experience is absolutely engaging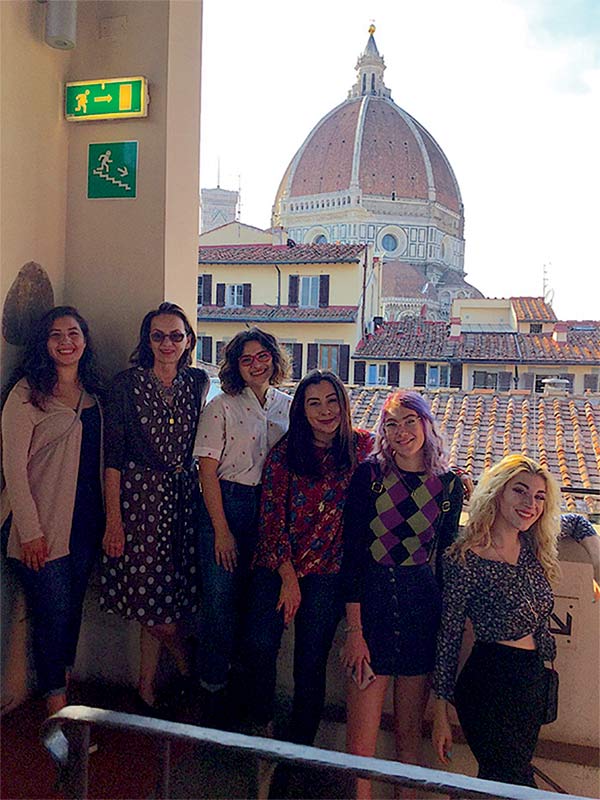 In 2012, Costache was the first art historian to helm CSU's Italy program, which has its own campus and faculty. The program is affiliated with the Accademia di Belli Arti and the Università degli Studi di Firenze. The Art professor is currently abroad with the program for the second time. Over the course of the year, she'll help 83 students acclimate to the local culture, as well as take them on educational field trips.
"I see them go from asking themselves, 'Can I do this?' to 'Can I stay another year?'," she said. "It is very rewarding for me to see how engaging and valuable this experience is for students. We're sharing our knowledge, making a difference and seeing transformations."
The program's location also gives her a chance to deepen her research in 20th century Italian art — she's working on a book project and connecting with Italian faculty, artists, art historians and museum curators.
"It's an incredible opportunity to work with and learn from other faculty," Costache said. "It helps me bring back new teaching ideas to the United States."
A multifaceted transformation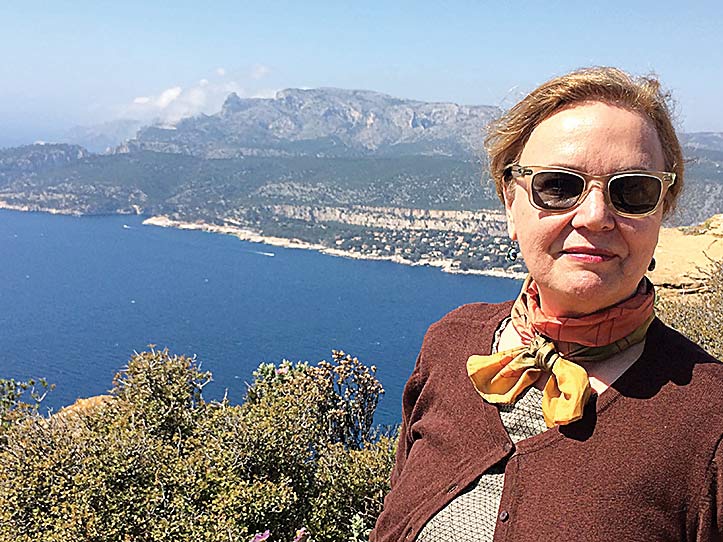 Ten years ago, Jiménez Jiménez served as a resident director at the Universidad Complutense in Madrid. Next year, the Professor of Spanish will be back in his home country for another term to help students strengthen their language skills. He still stays in touch with students from his 2007-08 cohort.
"You get to connect with the students at a much deeper level when you see them every day for a year," he said. "It made me want to be involved again."
His research interest in the language development of students in study abroad programs also aligns with the experience. He sees the progress students make on assignments, but it's even more fulfilling to see them use their skills outside of the classroom.
"You see that in the most optimal scenario," Jiménez Jiménez said. "A year makes them more analytical about the world around them. It's a multifaceted transformation."
It has enriched and reenergized me
"I've lived and worked in France before, but this has been a really wonderful opportunity for professional development and a hands-on learning experience with the CSU IP and its students," said Popenhagen, a Theatre and French professor. She spent the 2016-17 academic year in Paris and Aix-en-Provence, where CSU has two programs. It was important for her to give her students the chance to culturally immerse themselves and get to know the region well. Popenhagen says that this gives them an advantage in their professional paths. "They can say, 'I know the French culture and I have successfully studied and lived and survived there,'" she said. "They're the cream of the crop because they have this experience on their resumes, and they're ready for professional work." She also feels these benefits on a personal and professional level. "Now I can say that I know the south of France well," Popenhagen said. "I was able to reestablish my French theatre contacts. It has enriched and reenergized me."