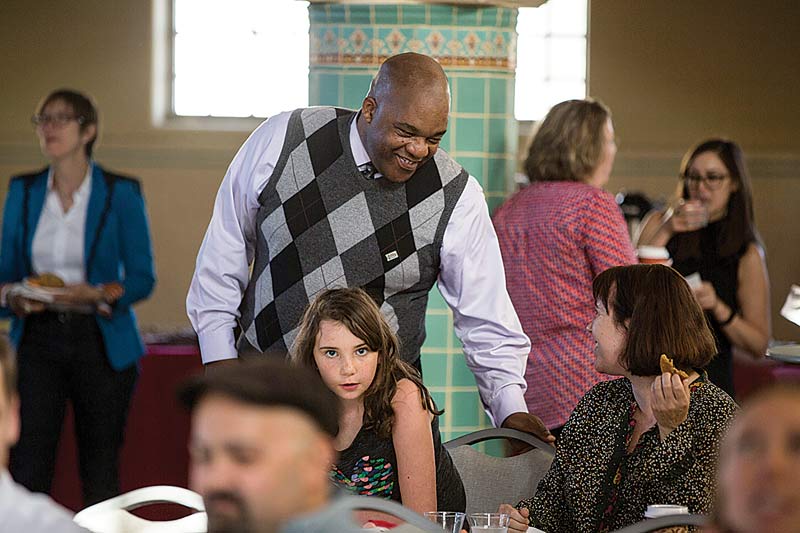 Virgil Adams on University Service and Being Academic Senate Chair
By Zoe Lance
Ask Virgil H. Adams III what it means to be a faculty member, and he will tell you that it means being in the life-changing business.
"I believe in the ideal of placing the students at the center of the educational experience," he said. "We have a collective mission to help our students become productive citizens, and that's where my heart and soul is:  helping students to move forward."
We have a collective mission to help our students become productive citizens, and that's where my heart and soul is: helping students to move forward.

 Virgil H. Adams III
This conviction drives Adams — who is currently serving as Chair of the CSUCI Academic Senate and Interim Chair of the Psychology program — in all his University service work.
Elected by his colleagues to serve as Academic Senate Chair, Adams oversees many committees and sets agendas for the official representative legislative body of the University. Its decisions on academic policy and curriculum affect the everyday student's academic experience at CSUCI.Since joining the University in 2003, Adams has served on, and often chaired, many of the standing committees that make up the Academic Senate. This has included work on student academic policies, curriculum, general education and faculty affairs. In his second academic year at CSUCI, he was elected to serve as Vice Chair of the Academic Senate and served in that role for three consecutive years.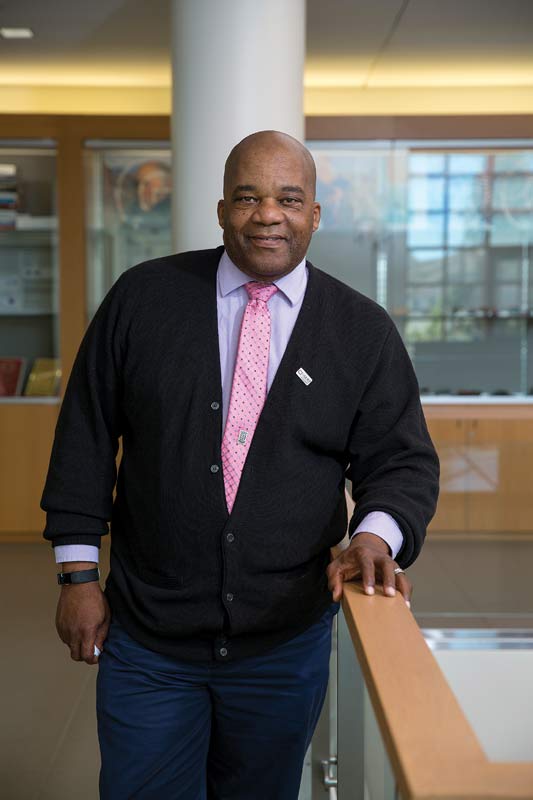 Working closely with more than 100 senators, as well as with campus leadership, is a role he deeply enjoys. "I learned long ago that this is a campus of great people that all share the same common desire, which is to educate students and prepare people for the future," Adams said. "To have the opportunity to be the leader of this group and that mission is very humbling."
For Adams, this service also is personal. He earned his bachelor's degree in the CSU system at Fresno State and remembers the faculty that inspired him to pursue a career in academia. He knows that in the Academic Senate's decisions, there's been a vested interest in the University's well-being.
Being a leader, both on campus and in organizations such as the California Forum for Diversity in Graduate Education, has been an extension of this service work.
"I can remember the days when I was sitting in the seats that our students are now sitting in," Adams said. "I went back to thank my previous instructors, and they told me it was my job to go on and open the door for somebody else. The ideal of paying it forward and helping the next generation of students has been my theme."
Over the rest of the academic year, Adams is focusing on how the Academic Senate will contribute to the University conversation around strategic planning.
"CSUCI is at a very unique point in its history," he said. "Being Academic Senate Chair and working on a shared vision of our future is an honor."