By Kim Lamb Gregory
A "perfect swarm" of campus collaboration resulted in CSUCI becoming the first four-year university in California to be named a Bee Campus USA.
The designation has been granted to 51 U.S. campuses so far by the Xerces Society for Invertebrate Conservation, a nonprofit organization based in Portland, Oregon.
"The program aspires to make people more PC — pollinator conscious, that is," said Scott Hoffman Black, Xerces' executive director. "If lots of individuals and communities begin planting native, pesticide-free flowering trees, shrubs and perennials, it will help to sustain many species of pollinators."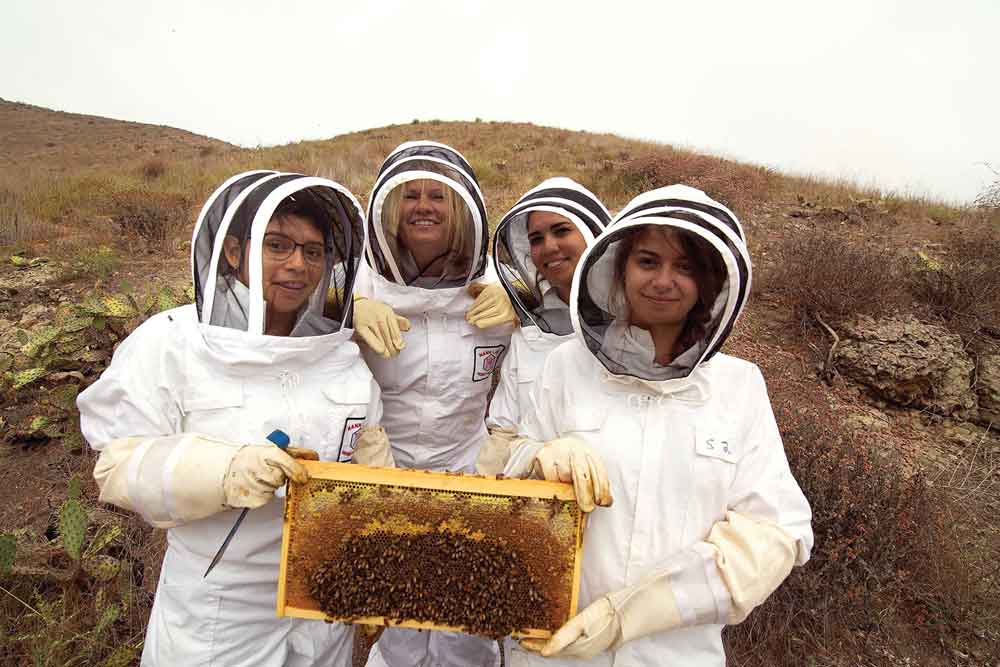 Earning "Bee Campus" designation required cooperation among faculty, administration, staff and students — a team effort rooted in two sustainability classes taught by Chemistry Lecturer Safa Khan, Ph.D.
"Bee Campus USA was a collaborative effort that began with my Chemistry classes and became a reality due to the efforts of many," Khan said.
In fall of 2017, Khan's students proposed a pollinator project, which resulted in a number of projects, including a pollinator garden on the second floor courtyard of Sierra Hall, and an educational Earth Day campaign. Grounds personnel Ricky Medrano and Juan Cardenas helped with the garden and Chemistry Academic Support Analyst Gina Matibag assisted with the outreach.
Student assistant and Biology major Jazmin Horvet started the paperwork this summer and took the idea a step further by proposing a Bee Club, which will begin this spring.
I think we can be a leader in the academic world as an institution bringing the plight of the pollinators to students and the public.

Ruben Alarcon

Associate Professor of Biology and bee expert Ruben Alarcon, Ph.D., provided the academic requirement for the Bee Campus designation with his ongoing bee research and apiculture classes.
"Honeybee and native bee populations have been declining for a long time now — at least over the last decade," Alarcon said. "It's been a problem ensuring our wild plants can reproduce and we need these pollinators for the foods that we eat."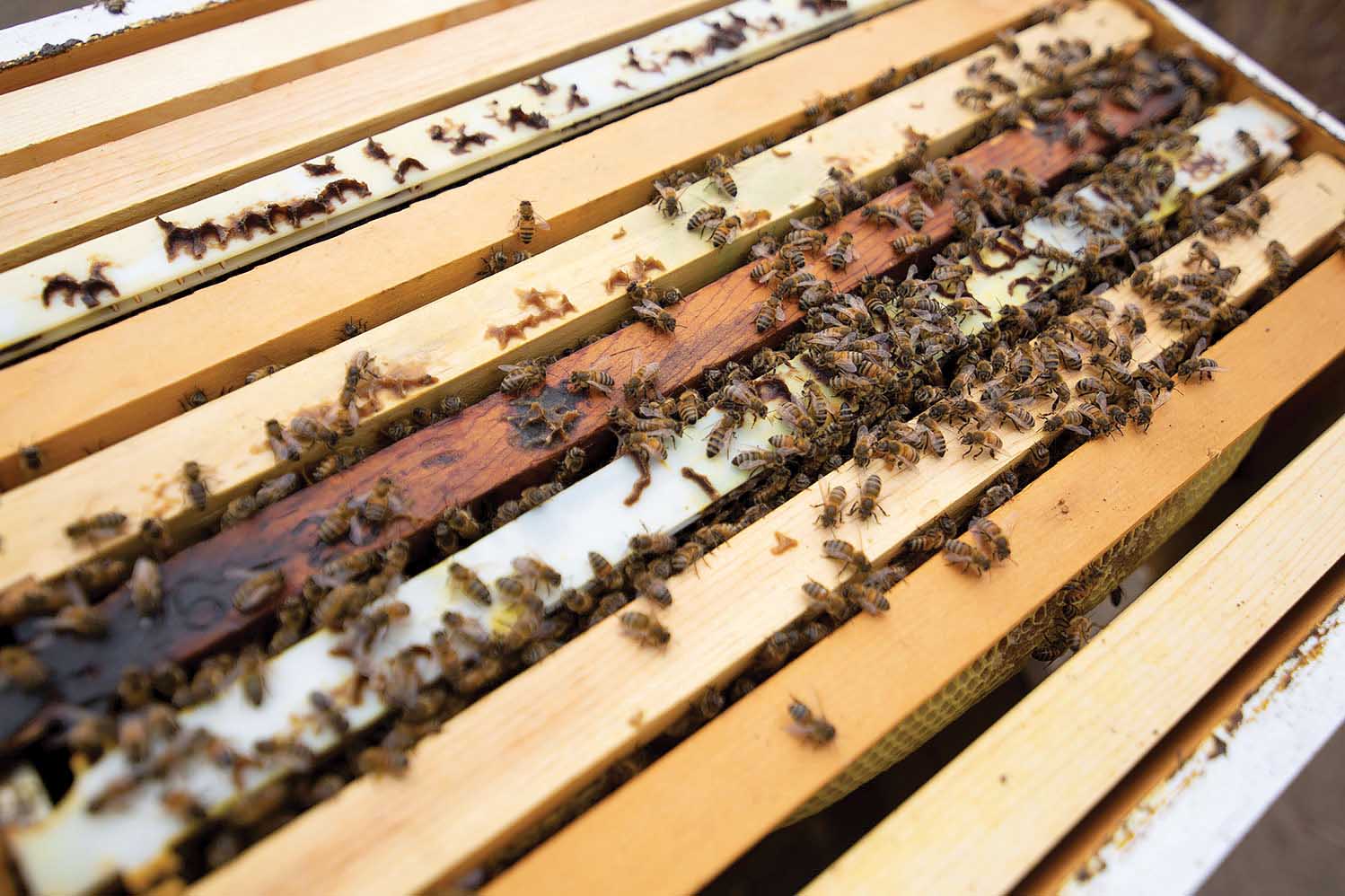 In 2017, Alarcon installed an apiary (bee farm) on campus, which boasts about 20 hives. The farm will allow Alarcon to teach students basic beekeeping skills, making CSUCI one of only four CSU campuses to offer such courses.
Khan's students plan a second garden and campaign about the critical role bees play in our survival.
"I think we can be a leader in the academic world as an institution bringing the plight of the pollinators to students and the public," Alarcon said. "We're in a great environment to not only teach students and bees and bee biology, but also to work with local beekeepers to ensure they're doing what's best for the bees."
To view a video of the bees on campus visit: go.csuci.edu/bees
To learn more about the campus bees visit: go.csuci.edu/bees-usa
Return to the Table of Contents
© Fall 2018 / Volume 22 /Number 02 / Bi-annual