Whether helping first-generation college students or children with autism, Oliver Perez, '17 Psychology and Spanish, is dedicated to serving others.
By Marya Jones Barlow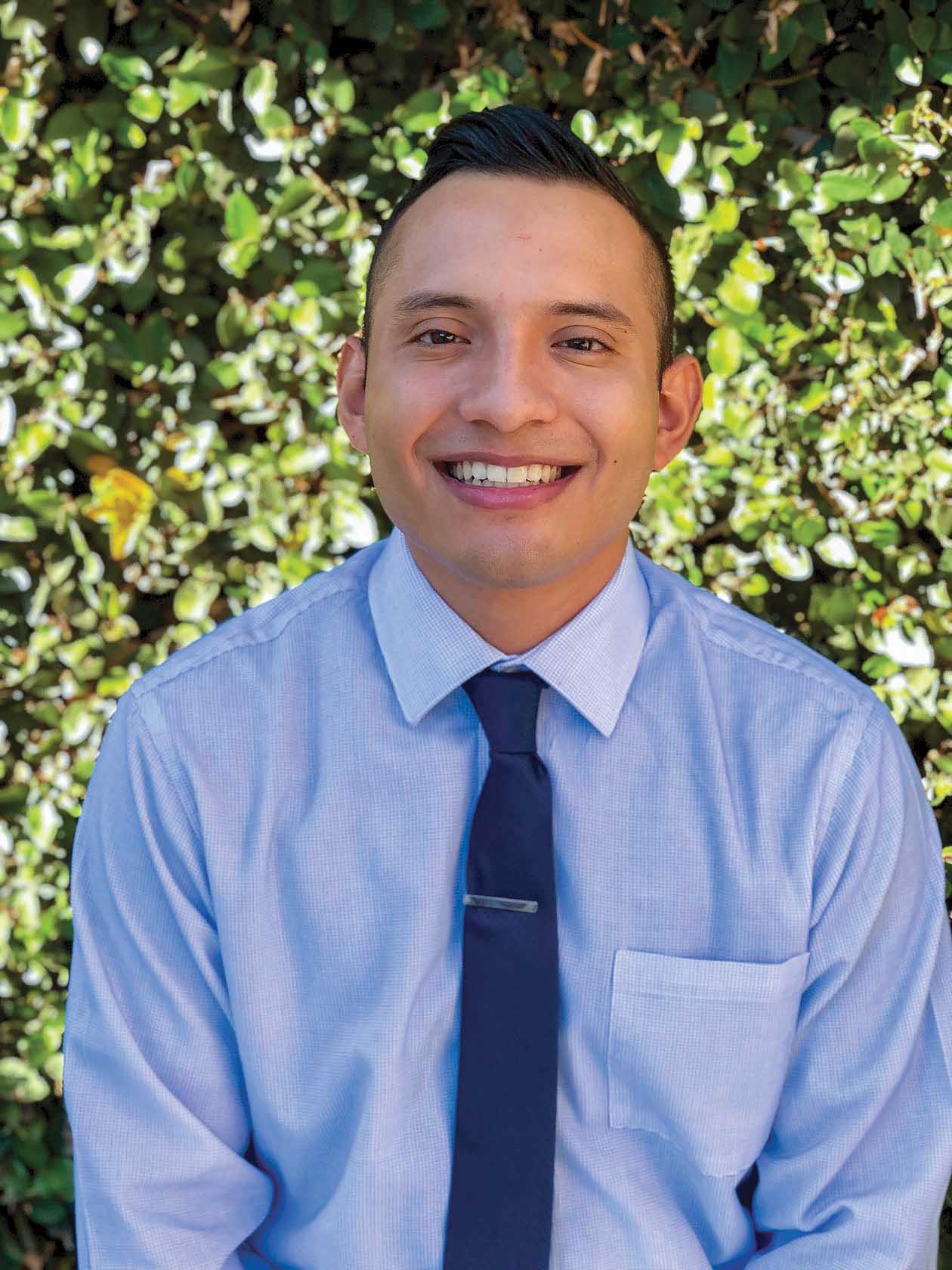 Though he's only just beginning his career, Oliver Perez says it will be hard to top the job he held for three years as a student at CSUCI.
Perez graduated in May 2017 with bachelor's degrees in Psychology and Spanish. Throughout his sophomore, junior and senior years, he worked as a University Experience Associate (UEA), helping hundreds of freshmen, sophomore, and transfer students — many first-generation like himself — navigate successfully through a four-year institution. The job, part of CSUCI's University Experience Program funded by a Project ISLAS federal Hispanic-Serving Institution grant, places UEAs in and outside of classes as peer mentors.
"I attribute my personal and professional development to that program," he said. "That was the place that molded me. It was a lot of fun to be in an environment where you're an active student worker. I got to help students grow while also developing my own skills."
Today, Perez is helping a much younger set of students. As a behavior interventionist with Easter Seals Autism Services, he makes home visits six days a week to children with autism and their families in the San Fernando Valley, coaching them on ways to improve social, communication, and daily living skills.
"It's great work," he said. "There's a big need for behavioral interventionists. The job offers a huge reward when you see these kids progress and improve their lives."
Perez grew up in the housing projects of South Central Los Angeles. From an early age — and encouraged by his mother — he grasped that education was "the sure way to a better life." Throughout high school he made a three-hour daily commute to Palisades Charter High School in Pacific Palisades in order to attend a top-ranked, "college-bound" high school.
Arriving on campus for his first year at CSUCI, Perez says he felt at home, thanks to his University Experience Associate, Stephany Rodriguez, who inspired him to become a UEA himself.
"She was a young Latina who understood where I was coming from, shared her own experience, and provided the support and guidance I needed to navigate the University," he recalled. "After that year, she was the one who said I should apply to be a peer mentor. I thought it looked like a fun job. It turned out to be so much more than that."
Perez was able to integrate his work as a UEA with his Psychology major. He conducted research with Professors Kimmy Kee Rose and Marie Francois, studying the motivations and predictors of success in first-generation students and the ways to better support them.
"The best part was being able to tie in my research in psychology to the work we were doing in the University Experience Program," he said. "It was very interesting to me being a first-generation student to study the impacts of first-generation students and their motivational factors."
Now Perez has his sights set on another career that he hopes will give back to his community. He's applying for jobs in law enforcement, with the goal of working in the L.A. neighborhoods where he grew up.
"I know the area and have a connection to it," he said. "I'd like to go back and help out."
Return to the Table of Contents
© Fall 2018 / Volume 22 /Number 02 / Bi-annual