Richard Yao, CSUCI's new Vice President for Student Affairs
By Zoe Lance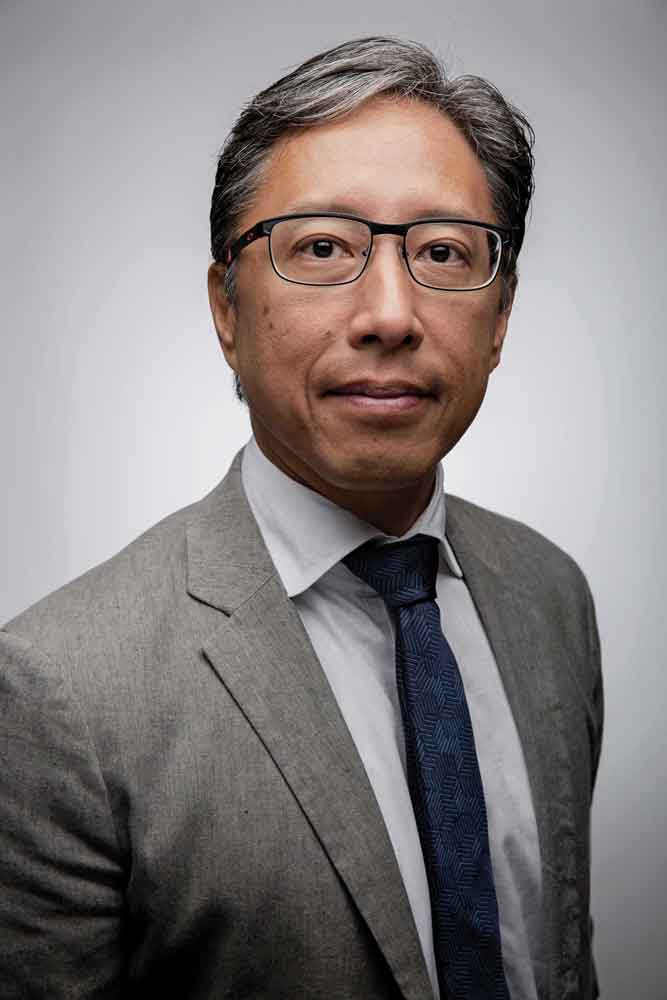 One of the things Richard Yao immediately noticed when he set foot onto CSUCI was the power of its small campus atmosphere.

"The community here is very tight-knit, very engaged and very supportive of one another," Yao said. "A lot of our programs and events help promote a sense of belonging, and I think that shows in how our students perceive their experience here."
Yao, who became CSUCI's Vice President for Student Affairs in June, wants to ensure that the division's programs are fully aligned with the academic mission and the concerted efforts to promote student success. The Division of Student Affairs includes Associated Students Inc., Campus Life, Health Services, Housing & Residential Education, and Retention, Outreach and Inclusive Student Services.
"CSUCI students are embracing the challenges of higher education, and they're genuinely excited about the opportunity to be a part of the University," Yao said. "To me, that's the best part of my work, and the division has definitely contributed in meaningful ways to the student experience and campus community."
Yao came to Camarillo from Las Vegas, Nevada. He began his career as a licensed clinical psychologist and immersed himself in the mental health services community in Las Vegas. After arriving in 1995, he decided to also teach psychology courses at the local community college.
"I fell in love with higher education through teaching at the community college," Yao said. "I loved the interaction and mentoring students. The combination of my clinical work and teaching experience was the perfect marriage, because the students wanted to learn from someone who was working in the community, and the teaching informed my clinical work by helping me stay up-to-date on the latest research."
Yao became a full-time lecturer at Nevada State College in 2006 and was eventually asked to help cultivate its student affairs programming. He became the founding Dean of Students, overseeing student life, academic advising and more. At Nevada State College, he met current CSUCI President Erika Beck.
"Learning about an opportunity at CSUCI was perfect timing — it was a similar institution to Nevada State College and being able to continue working with a student body that was primarily first generation and under-represented, is very exciting," Yao said. "The opportunity to potentially work with President Beck again was also a big draw for me."
Yao sees many intersections between psychology and student affairs, which inform his leadership style. Yao earned a Ph.D. in Clinical Psychology from Fielding Graduate University in 2009.
"All of the theory and best practices in student affairs are grounded in the psychology literature base," he said. "We're not only helping students develop academically, but also professionally and psychosocially. We challenge students and help them move out of their comfort zones, take on new challenges, and develop the new skills that are required for success in college and beyond."
Over the academic year, Yao will continue to engage with students, faculty and staff to learn more about the CSUCI community. He has also emphasized the importance of gathering accurate utilization data for student affairs programs, improving outcomes assessment, and strengthening active collaborations with the Division of Academic Affairs. 
Return to the Table of Contents
© Fall 2018 / Volume 22 /Number 02 / Bi-annual