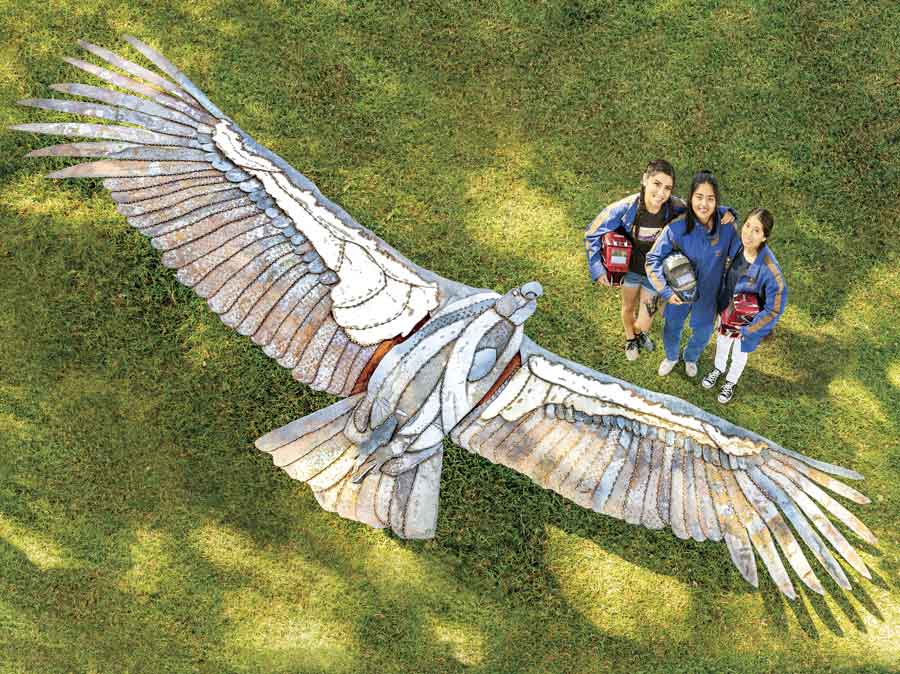 Left to right: Maria Zuart, Jenica Zeta and Isela Munoz.
A 17-foot California condor sculpture created for Art Professor Matt Furmanski's capstone class by Isela Munoz, '19, Jenica Zeta, '19, and Maria Zuart, '19, otherwise known as "The Crazy Condor Ladies," will soon soar over the Bitter Creek National Wildlife Refuge (BCNWR).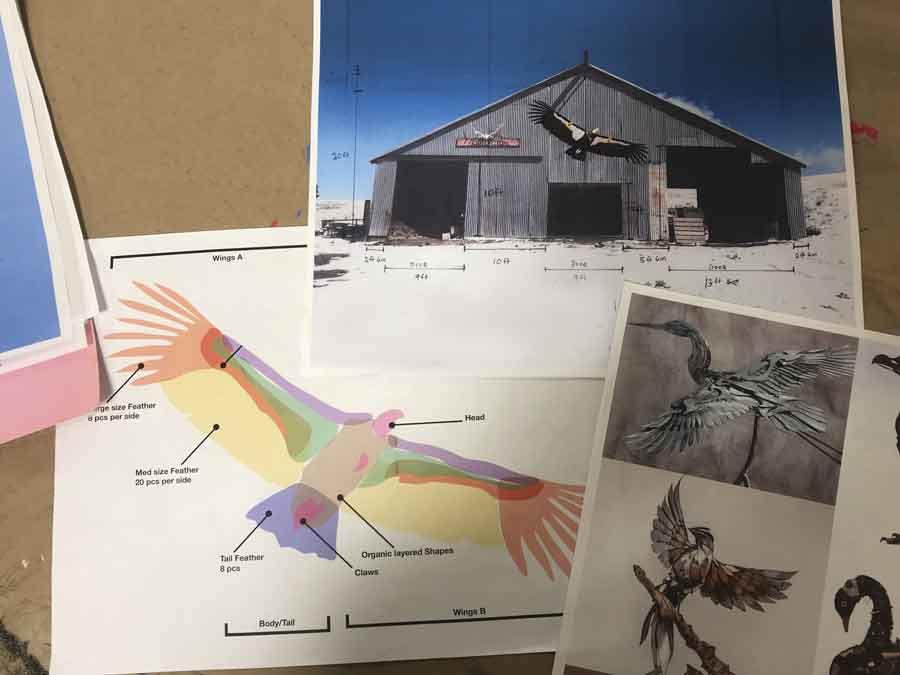 The students partnered with the U.S. Fish and Wildlife Service to create the sculpture and an array of murals depicting native flora and fauna. Their work will be enjoyed by researchers, volunteers, rangers and staff who stay in the refuge bunkhouse.
The sculpture will be mounted on the refuge's barn gable and will be visible from the main road. They are planning to have it installed during the spring of 2020.
The 23,572 acre BCNWR is located approximately two hours north of CSUCI in the Los Padres National Forest at Dough Flat. In 1985, the U.S. Fish and Wildlife Service began acquiring land in the area to conserve threatened and endangered plants and wildlife. Although the refuge provides habitat for several listed species, the primary goal was to preserve essential foraging and roosting habitat for the endangered California condor.
To learn more about the Bitter Creek National Wildlife Refuge visit: www.fws.gov/refuge/Bitter_Creek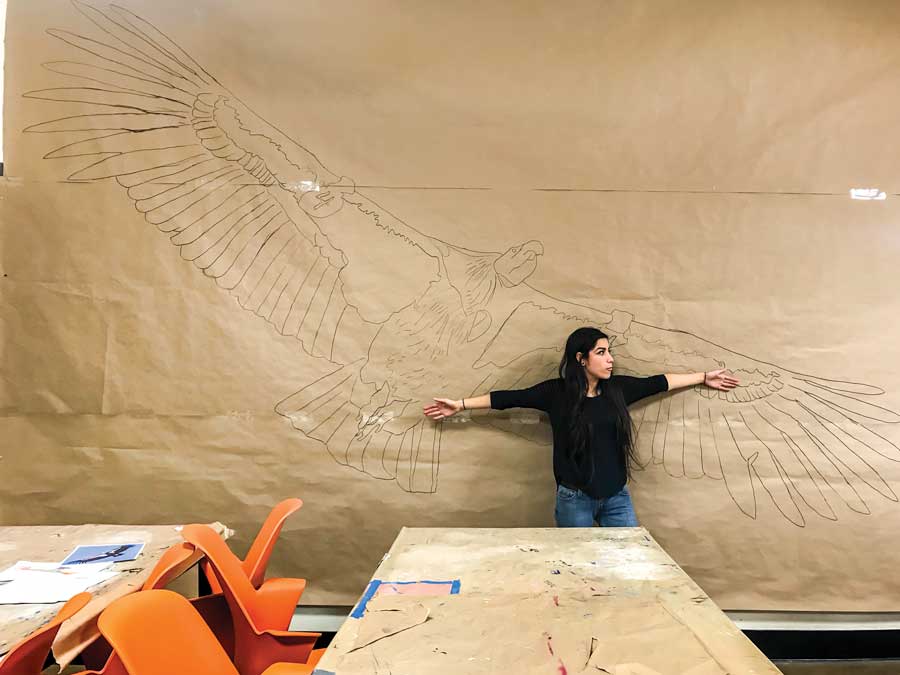 U.S. Fish & Wildlife California Condor Recovery Program
2018 Annual Population Status
488 World Total
312 Wild in CA, AZ/UT and Baja
188 Wild in California
176 Captive Total
29 Captives Released into Wild
The number one cause of death for California condors is exposure to lead, primarily from lead shotgun shells or bullet fragments when condors feed on carcasses. Nearly every wild California condor will require emergency treatment for lead poisoning before reaching breeding age. Hunting with non-lead ammunition and picking up microtrash are two ways you can help condor conservation efforts. To learn more about condors visit: www.fws.gov/cno/es/CalCondor/Condorthreats.html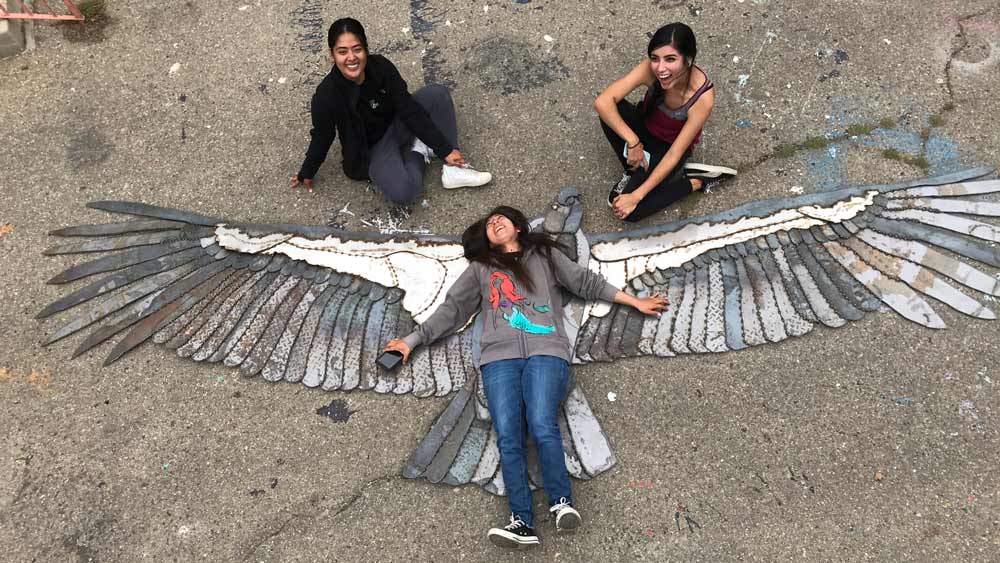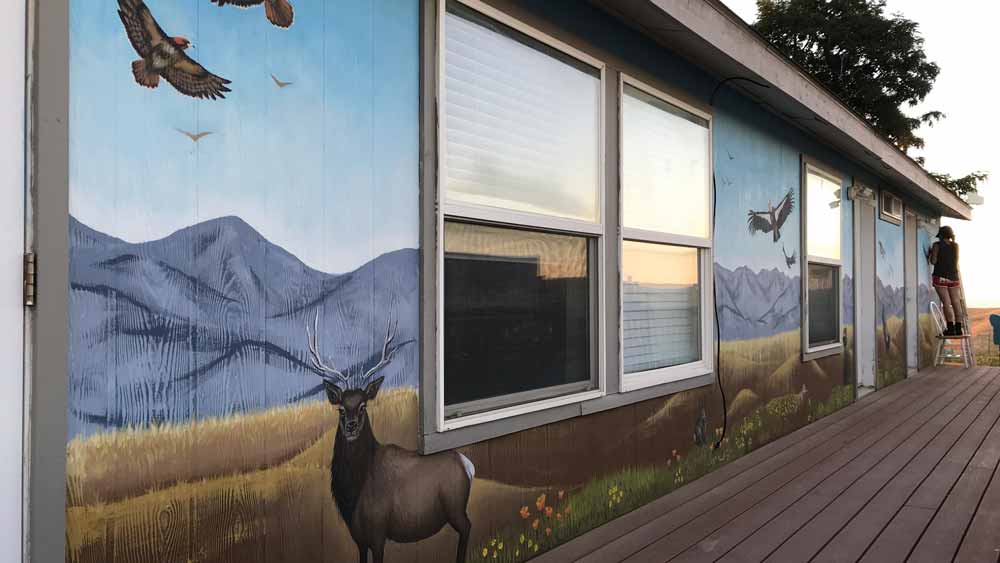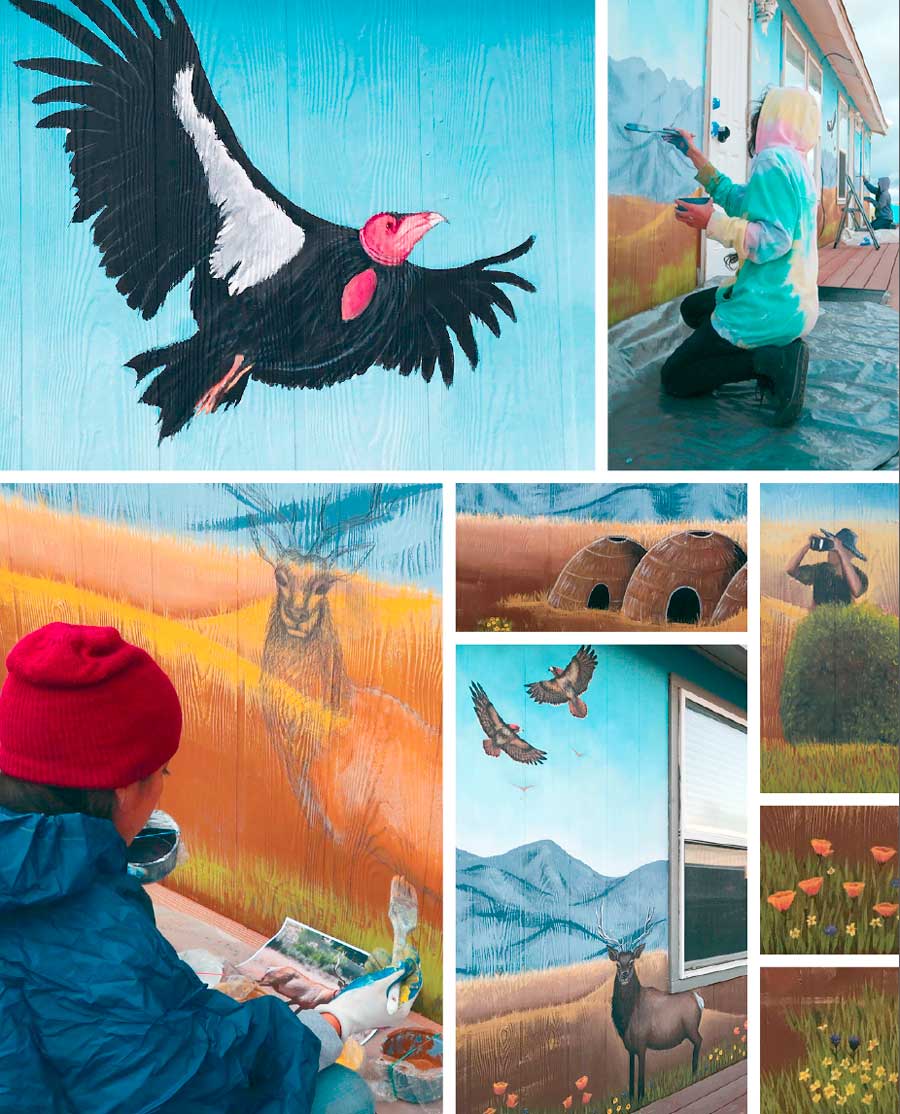 Return to the Table of Contents
© Fall 2019 / Volume 24 / Number 2 / Biannual