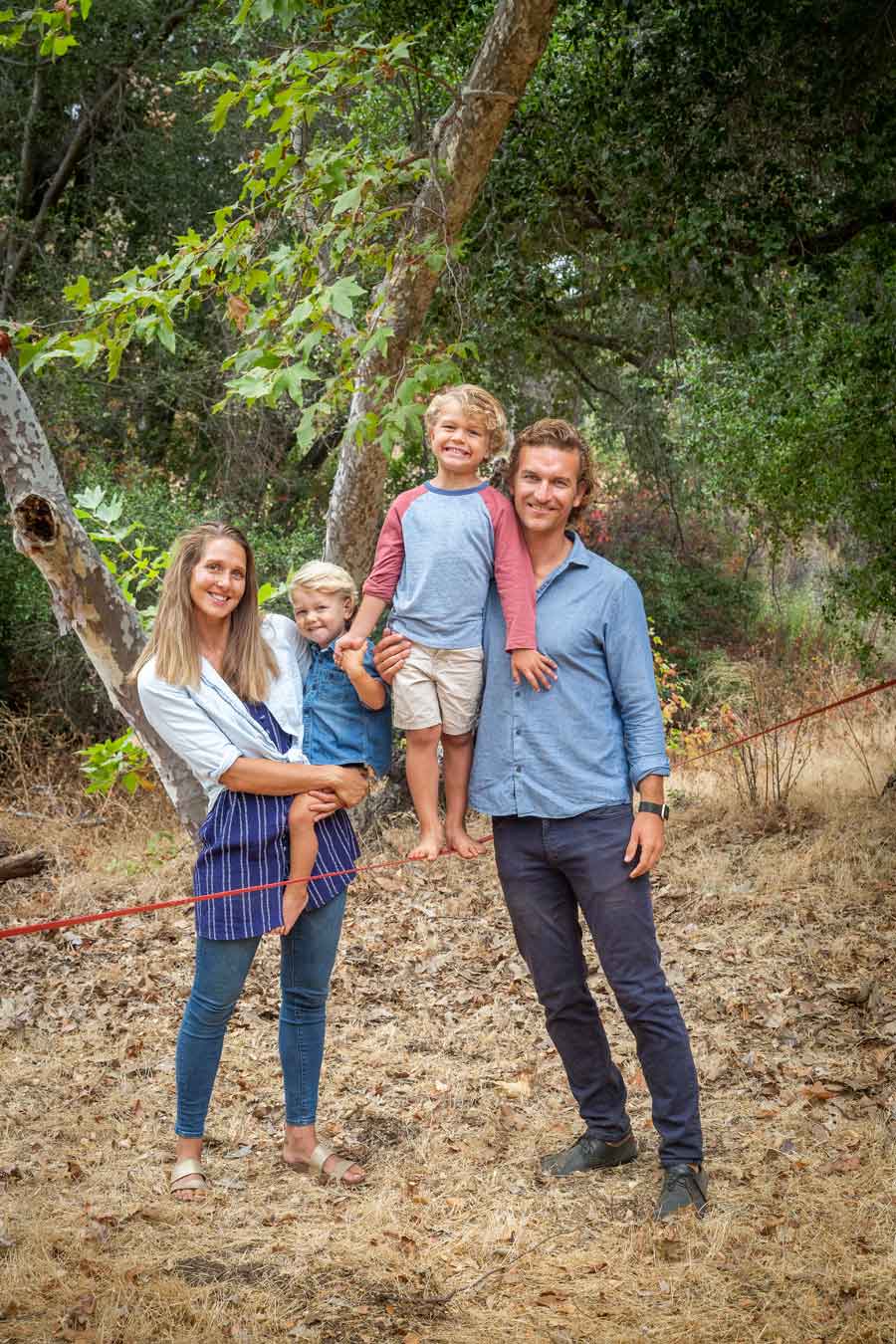 Caption left to right: Brooke,  Kai (2 yrs.), Fin (4 yrs.) and Matthew Lawler.
by Marya Barlow
Matthew Lawler thinks big… and small. As founder and CEO of Sol Forms, Inc., he's building an online platform in which brands pay people for their personal data and product insights. The technology effectively flips current ad models used by Google and Facebook.
"I love advocating for the people and empowering them at a time when giant tech corporations have been just going deeper and deeper into exploitative business models that certainly do not have their best interests at heart," Lawler said.
While growing the start-up company, Lawler and his family of four decided to downsize in their personal lives. In September, they moved into a 350-square foot tiny home in Westlake Village. Lawler says his wife and business partner, Brooke, and their two sons are excited by the change.
"We wanted a more simple, minimalistic life and to be mission-oriented and focus on our business and family life," he said.
After graduating from CSUCI in 2010 with a degree in Art, Lawler worked as a graphic designer, illustrator, and user experience designer for a variety of companies and nonprofits, including Volvo, Life Skills for American Families, and his own design firm, Matthew Lawler Creative. In 2017, he co-founded Thor as chief marketing officer, launching a startup aimed at using blockchain technology to support the gig economy workforce with payments, healthcare, and retirement planning. The company shut down in April, amidst disputes over its direction.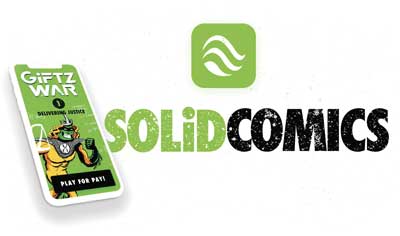 Eager to deliver on his mission to do good through technology, Lawler quickly shifted efforts to Sol Forms, which he says will use interactive comics to generate marketplace insights. He's currently meeting with investors and outlining an ambitious technology aimed at toppling Facebook.
"We're moving into a world where we'll be able to treat data more like a hard asset," he said. "Now is our chance to adapt new technologies to benefit people, and not just the largest corporations. Our platform rewards people for their attention, instead of exploiting them."
Learn more at: www.solforms.com
Return to the Table of Contents
© Fall 2019 / Volume 24 / Number 2 / Biannual