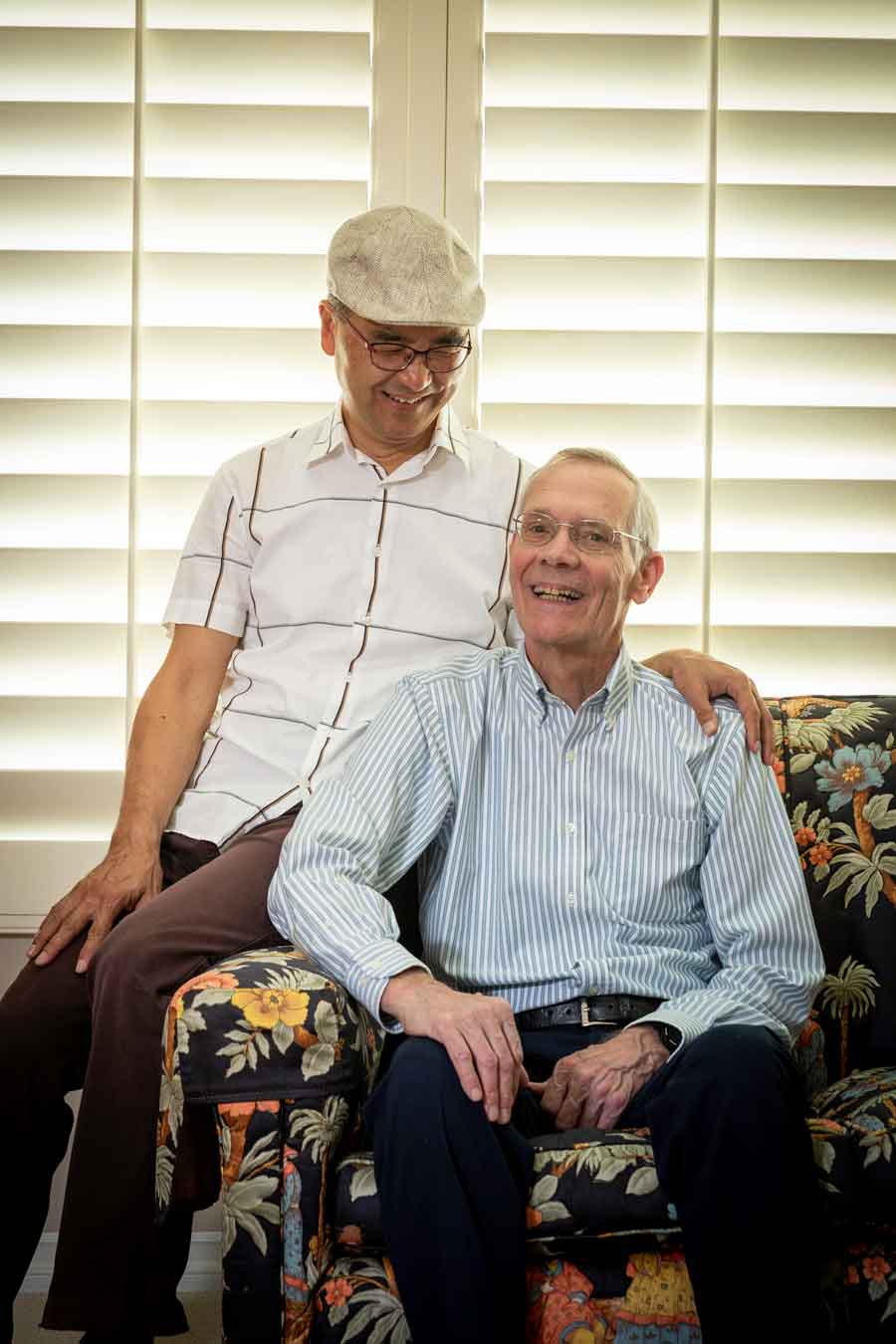 Caption left to right: BiJian Fan and Jerry Clifford.
by Marya Barlow & Kim Lamb Gregory
With their legacy gift to CSUCI, Jerry Clifford and BiJian Fan are providing scholarship opportunities for future generations.
Jerry Clifford and BiJian Fan don't have any biological children, but when planning their estate, they created opportunities for dozens—and potentially hundreds—of CSUCI "kids."
A legacy gift established by the couple this year will fund scholarships for CSUCI students long after both have passed away.
The gift reflects their deep connections to CSUCI as well as their own personal experiences with the transformative power of higher education.
"We've both been a part of CSUCI and feel that it deeply benefits the community," said Clifford. "I believe in helping some of the young people who don't have the opportunities I had. CSUCI's focus on the local students—particularly bringing first-generation college students into the university and trying to change lives and families —is commendable. These families need that kind of support."
"We want to give something that's local, and that supports education," added Fan. "I feel that as an immigrant, I really benefited from my education."
Both semi-retired, Clifford and Fan actively serve as instructors and participants in the Osher Lifelong Learning Institute (OLLI), part of CSUCI's Extended University, which offers university-quality classes for students ages 50+.
Clifford, a research scientist and educator, joined CSUCI in 2004 as a lecturer in physics and astronomy, after Fan's job as a biotech engineer at Amgen brought the couple to Ventura County. Born in Chicago, Clifford earned his undergraduate degree in physics from Lawrence University and a Ph.D. in nuclear physics from Iowa State University. He became an Air Force officer, taught at the Air Force Academy in Colorado Springs, and later worked in the Office of the Secretary of Defense at the Pentagon.
In 1980, after moving to New Mexico to work at the Air Force Weapons Lab at Kirtland Air Force Base, Clifford met Fan in a hiking club. They have been together ever since, and were among the first same-sex couples to legally marry in Ventura in 2008.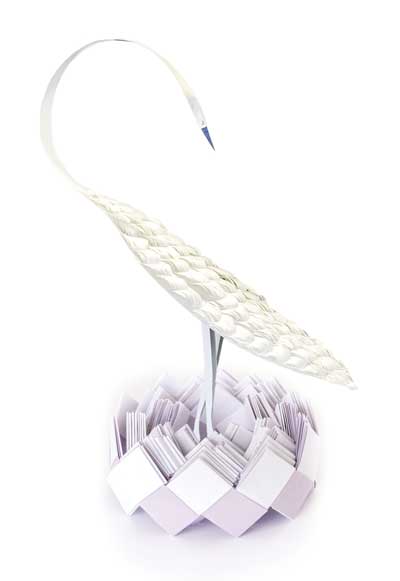 Fan grew up in Xi'an, China, where he earned his bachelor's degree and became a mathematics faculty member at Jiao Tong University. He came to the U.S. in 1989 with two bags and $75, and completed his Ph.D. in mechanical engineering at Texas A&M with the help of a graduate teaching assistantship and a $300 loan from a professor. After retiring from a career as a biotechnology engineer with Merck and Amgen, Fan launched a second career as an internationally recognized sculptor, visual artist, and educator. He shares his passion with students at OLLI, integrating his background in art and science in courses including "Origami Memory Gymnastics," "The Science of Acupuncture," and "Train your Brain: Mental Fitness for Life."
"We feel strongly about CSUCI's commitment not just to undergraduate students, but also the region's senior citizens who are intellectually curious and want to be involved with a university," Clifford said. "Many seniors, once they get out of work, have relatively little social interaction, so they build social networks. When we start fall classes, it's like kindergarten, the OLLI students are so excited to see their friends again."
When they aren't teaching, Fan and Clifford travel the world. Their most recent trip was a volunteer mission to the Himalayas, where they helped Camarillo dentist and 2016 CSUCI honorary doctorate awardee Mark Lisagor provide free dental care to children and families in remote rural areas.
Legacy gifts like Fan and Clifford's can be made many ways, according to Director of Planned and Major Gifts Grace Robinson. Fan and Clifford's is a charitable remainder trust, a custom vehicle that takes an asset and turns it into a long-term income stream. In this case, after one spouse passes, the other will get regular distributions from the trust, and the remainder will go to scholarships at CSUCI.
"This is exciting for us because, as a newer campus, we don't have as many alumni, so we are deeply appreciative of legacy gifts," Robinson said.
To learn more about legacy giving, visit http://csucilegacy.org.
Return to the Table of Contents
© Fall 2019 / Volume 24 / Number 2 / Biannual