Nationally-renowned Oxnard Author/Poet Michele Serros is Honored with an Exhibit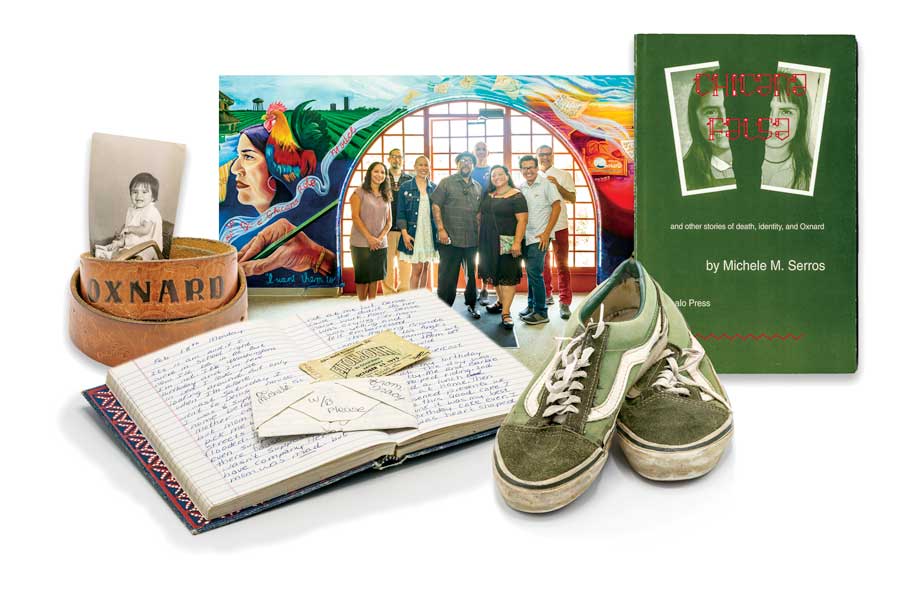 by Kim Lamb Gregory
A skateboard, photos, hot pink high heels and the iconic desk where Oxnard native Michele Serros wrote her way to national renown are among the items now on display in University Hall.
After an opening exhibit in February in the John Spoor Broome Library Gallery, Associate Professor of Chicana/o Studies Jennie Luna, Ph.D., a personal friend of Serros, oversaw the creation of the new display in the east lobby of University Hall.
"It's thematic of different parts of Michele's life. It took a lot of processing and imagination in the hopes of honoring how Michele would have liked it," Luna said.
The Chicana/o writer, poet and social commentator died of cancer in 2015 at the age of 48. Because she never forgot where she came from, Serros arranged for CSUCI to receive all of her original manuscripts and personal effects after her death.
With assistance from former CSUCI staff member and Oxnard artist Melissa Olague Loera, Los Angeles artist Joe Galarza captured the images of Serros' life as he painted the wall-sized display of many of the everyday trappings she enshrined in her writing.
"I wanted to incorporate her humor with images like the chicharrones (pork rinds) as she posed in her Quinceañera dress, as well as her riding the streets of El Rio on her skateboard," he said.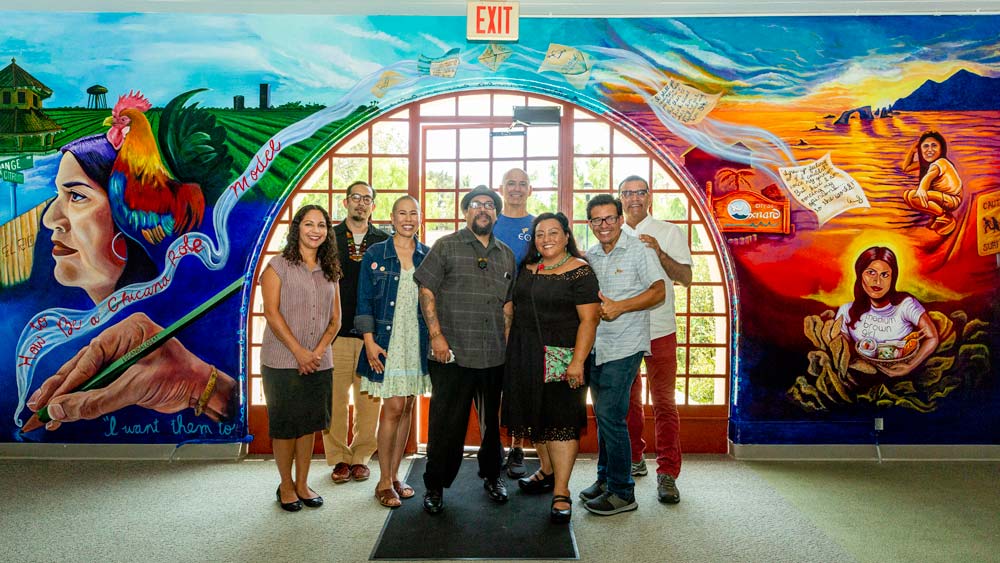 Return to the Table of Contents
© Fall 2019 / Volume 24 / Number 2 / Biannual