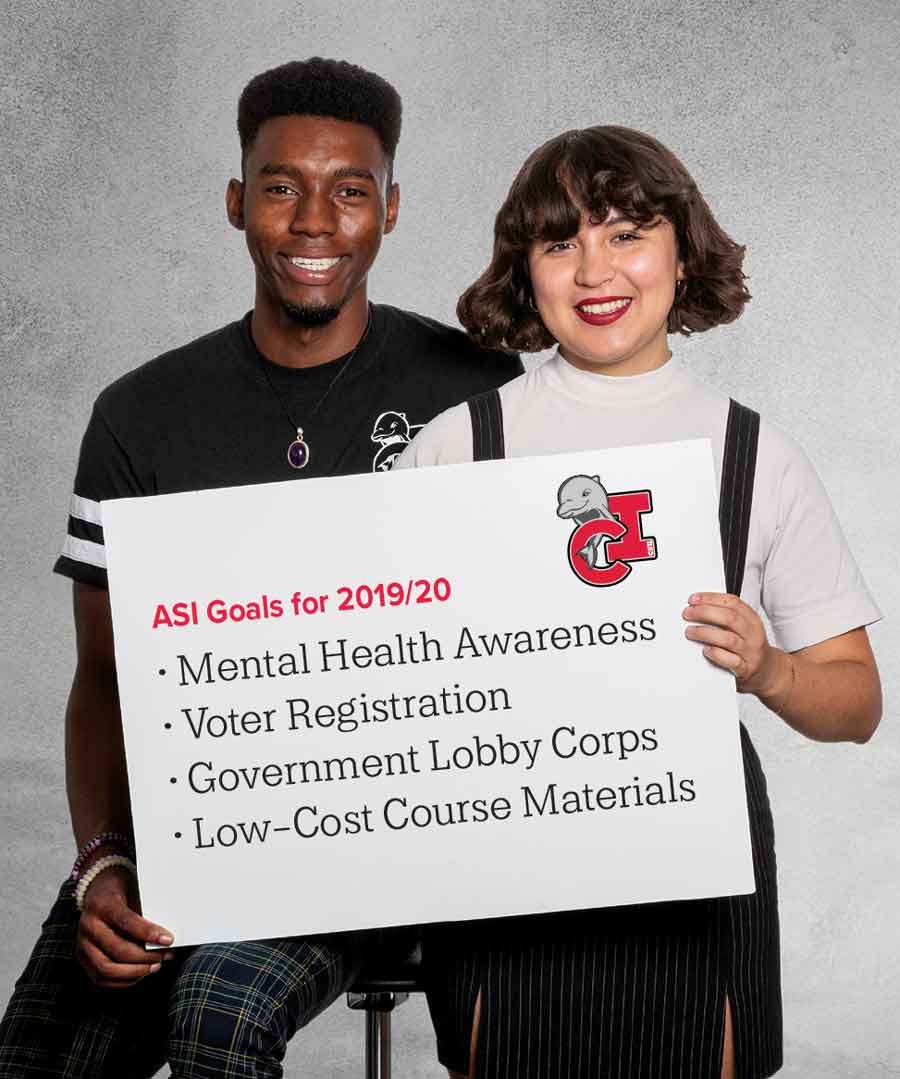 by Zoe Lance
Student Government President Sara Ruiz and Vice President Isaiah Ball are looking forward to the slate of events and initiatives they have planned to strengthen student involvement.
This fall, they ramped up another annual Civic Engagement Week, which featured a voter registration drive and events encouraging their peers to get involved in their community. They will also be recruiting for CSUCI's Lobby Corps committee, a group of students that lobby at local, state and federal levels on behalf of their peers and the CSU.
"We want to strengthen students' commitment to civic engagement," said Ruiz. "There's a misconception that students aren't committed. We want to keep the momentum from last year's events going."
Ruiz and Ball planned a Mental Health Awareness Week this fall, collaborating with departments across campus to showcase the resources and services available to students. They have also talked about how to help more students to take advantage of openCI, the University's program that lowers the cost of course materials. They want their term to be defined by initiatives that promote Student Government's visibility and role in enhancing student life.
"We want to interact with other students and boost the University's collaborative spirit," Ball said. "You get the most out of your college experience when you have extracurriculars, get involved and meet new people. We want to make the best possible experience for CSUCI students."
Ruiz and Ball have both been involved in Student Government for several years, holding respective positions as senator of social justice and chief justice. Ruiz, a political science and theatre student, and Ball, a communication student, have both found passions in activism and helping others. Both believe their student leadership has enhanced their college experience, and want others to experience the same transformation.
"We are building the culture of CSU Channel Islands," Ruiz said. "We are molding it to what we want the ideal CSUCI to be."
Return to the Table of Contents
© Fall 2019 / Volume 24 / Number 2 / Biannual