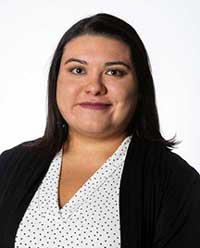 by Marya Barlow
If you're not a history lover, Assistant Professor Julia Ornelas-Higdon is happy to convert you.
"I really enjoy teaching students who are not history majors," she said. "Sometimes they confess they hate history. I love the opportunity to change their minds."
Ornelas-Higdon teaches courses in U.S. History, California History and Culture, Immigration, Race and Citizenship, and Narratives of Southern California—reaching a broad range of students from first-year Liberal Studies majors and future teachers to fourth-year history majors. An expert on agricultural labor and the California wine industry, she's also completing a book that traces California winemaking from its origins in 1769 in the Spanish mission through the end of World War I. Her work is supported by a grant from the National Endowment for the Humanities.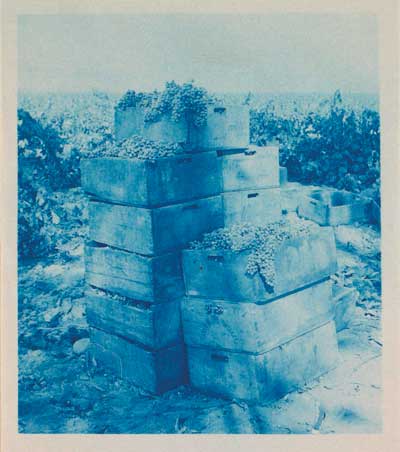 "California wine has this stereotype of being a product made by and for exclusive populations," she said. "But when we look at the origins of the wine industry, it involved a diverse set of immigrants. It's racially diverse, it's working class, and it's not as exclusive in its history as it is today. I find that fascinating."
Ornelas-Higdon attributes her love of history to her family. Growing up, she was captivated by stories of her grandparents and great-grandparents, who migrated from Mexico to work in California as agricultural laborers, following crops seasonally throughout the state.
"I had never studied anything related to my family's Mexican-American culture and our trajectory and personal stories," she said. "When I got to college, I learned about the bracero program, a 1942 agreement between the U.S. and Mexico to send agricultural laborers into the field while American soldiers were fighting World War II. When I made this connection to my own family, it blew my mind. It motivated me to go into the archives and find more stories about people with my own history."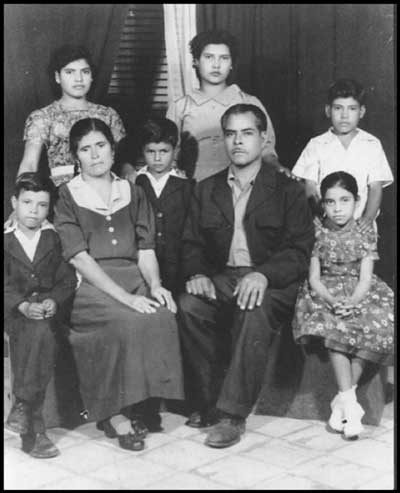 While attending Pomona College as an undergraduate student, Ornelas-Higdon's dedication caught the attention of a revered history professor who encouraged her to go to graduate school and become a professor.
"I had never considered it before," she said. "I didn't have role models in my life who were professors. For someone I respected and admired so much to tell me 'you would make a great professor' was a boost to my confidence. It opened up my world view. I try to keep that in mind when my students come in for office hours. I listen to their passions and make gentle suggestions."
Though she may not turn all of her students into history buffs, Ornelas-Higdon strives to impart meaningful assignments and practical skills that will benefit them long after they leave CSUCI. In her U.S. History course, for example, she tasks students with finding their own family history within a historical topic or era.
"The things they find are fascinating," she said. "I've had students write about how war, foreign policy, industrialization, and feminism affected their families. I love seeing their passion and ability to identify themselves in the history."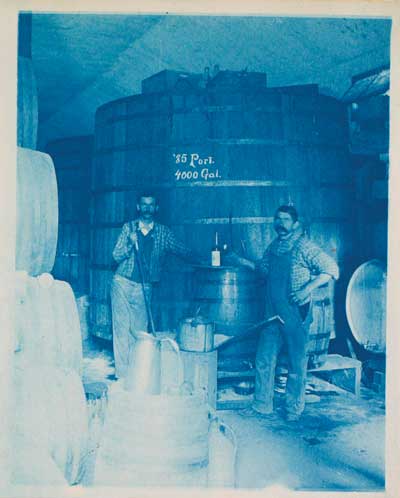 In her California History class—a prerequisite for future teachers—students adapt a lesson for fourth graders, which also yields creative and gratifying results.
"I want students to leave my classroom with skills they can transcribe to any major or career," she said. "In my classes, you will learn to read, write, think, and communicate critically. History is a great discipline for teaching those skills."
"Professor Ornelas-Higdon epitomizes the teacher-scholar model of the California State University," said Professor Frank Barajas, program chair for History and Chicana/o Studies. "Her commitment to students and interdisciplinary learning also actualizes CSU Channel Islands' mission. As an educator, students love her. That's why they gave her the affectionate cognomen, Professor O-H."
The Grapes of Conquest: Race, Labor, and the Industrialization of California Wine, 1769-1920
Ornelas-Higdon's upcoming book examines the evolution of winegrowing across three distinct political regimes (Spanish, Mexican, and American) through the industry's demise after Prohibition. The monograph is an interethnic study of race and labor in rural California, examining how diverse groups, including California Indians, Mexican Californios, Chinese immigrants, and Euro-Americans, came together to build the wine industry.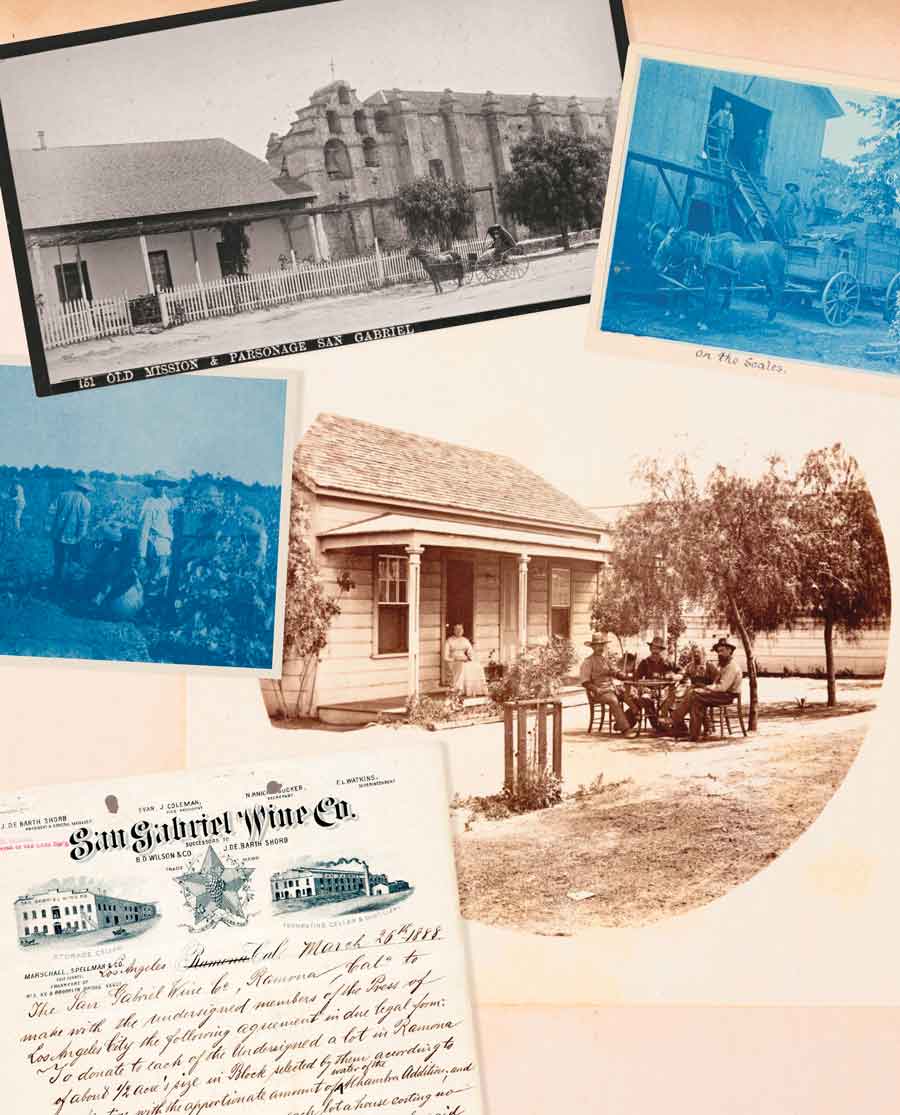 Caption Clockwise: Mission San Gabriel, San Gabriel, CA. Circa 1886. photPF 588; Grapes on the Scales, Fair Oaks Rancho Photographs, Altadena, CA. Circa 1885. photCL 6; Winemaker's Cottage,L.J. Rose Property, Sunny Slope Ranch Photographs, San Gabriel, CA. Circa 1880. photCL 522; Conditions of the Sale of Land by the San Gabriel Wine Co., San Gabriel, CA. March 26, 1888. Box 149 (24); Harvesting Grapes, Fair Oaks Rancho Photographs, Altadena, CA. Circa 1885. photCL 6. Images Courtesy of The Huntington Library, San Marino, CA.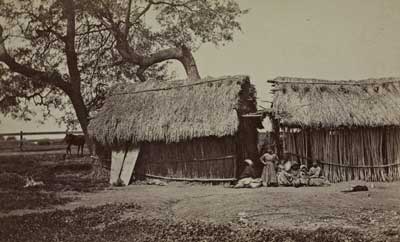 Caption: Native American Children and Dwellings, San Gabriel, CA. Circa 1880, photCL 74 (582). Images Courtesy of The Huntington Library, San Marino, CA. Return to the Table of Contents
© Fall 2019 / Volume 24 / Number 2 / Biannual