The Year in Review
In spite of the uncertainty experienced in 2020, the CSU Channel Islands Foundation had a successful fundraising year. Overall philanthropic donations to the Foundation topped out at $3.99 million, a 5% increase over the previous year. Many generous foundations stepped up with financial support of the University's Ekho Your Heart disaster relief fund, which has been providing grants to students experiencing unexpected financial hardships due to the COVID-19 pandemic. The 2019/2020 fiscal year also brought the welcome addition of new Foundation Board members Cheryl Broome, Mark Lisagor and Jonathan Wang.
The Foundation manages CSUCI's endowment funds with the intent of generating additional income from the philanthropic gifts given to the University. As of June 30, 2020, the Foundation's Endowment had a value of $15.6 million. The Endowment paid out more than $700,292 in 2019-2020, directly supporting academic programs, student scholarships and student support programs such as the Peer Mentor Ambassador program and student research. The Foundation's total assets at that date were $26.5 million.
Major gifts were received in support of the Peer Mentor Ambassador program, the Santa Rosa Island Research Station and undergraduate research and creative activities. 
Other highlights from the year included:
The second annual senior class gift which saw our
generous graduating students give 662 gifts totaling $7,745 in support of CSUCI's hot meals program and their classmates in need. This was a 12% increase in money raised and a 9% increase in participating donors over the previous year

The establishment of an endowment for undergraduate research

A generous legacy gift from former educator Jeanne Adams

The second installment of a multi-million dollar legacy gift that will help the University build a performing arts center
"The impact of COVID-19 has created a myriad of significant challenges for our students to overcome," said Nichole Ipach, Vice President for University Advancement.
"We are tremendously grateful for our community's ongoing support as it will continue to be critical to the retention and success of our students, many of whom are first in their families to attend college."
---
$3,991,065 Total Dollars Raised
1,970 Individual Donors
990 Alumni Donors


---
Donor Impact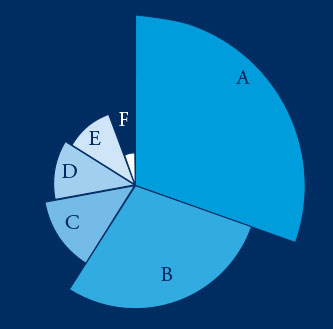 A - Unrestricted $1,393,297
B - Growing the Campus $1,142,250
C - Academic Programs $523,741
D - Student Support $456,594
E - High Impact Learning Practices $427,836
F - Affinity Groups and Programming $47,347
Total $3,991,065
---
Donor Groups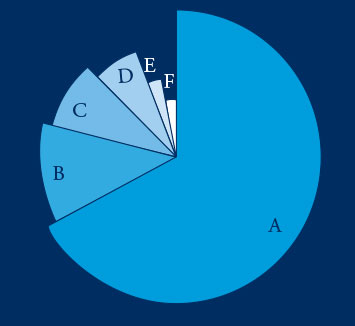 A - Other Individuals $2,876,168 
B - Corporations $435,832
C - Other Organizations $364,482
D - Foundations $281,582
E - Alumni $26,102
F - Parents $6,898
Total $3,991,065
Return to the Table of Contents© Fall 2020 / Volume 25 / Number 2 / Biannual