The Trade Desk CEO Jeff Green uses data science for CSUCI philanthropic gifts
by Kim Lamb Gregory
The data science that transformed The Trade Desk (TTD) from a two-person startup into a $40-billion dollar global enterprise can be used to address inequities in society, according to The Trade Desk's Chief Executive Officer (CEO) and co-founder Jeff Green.
Green built The Trade Desk based on data science, and wants to use that same approach for the world of disparity—looking at data on why students drop out and what interventions are effective. This way,  philanthropists like Green can target their gifts where they will have the most impact.
Green agrees that CSUCI's peer mentorship programs are among the University's most powerful strategies to support students from their first day as a freshman to their last day as a senior as they graduate—on time. 
After COVID-19 hit, the Jeff Green Family Foundation made a $250,000 gift to strengthen the University's peer mentorship programs like PEEP (Peer Education & Equity Program), which provides peer mentors for students who are the first in their generation to attend college.
Green offered several reasons as to why he decided to invest in CSUCI.
"First, I believe in the students. We've hired a lot of CSUCI students at The Trade Desk. They're scrappy, hardworking and well-educated," Green said. "Second, I believe in the leadership at CSUCI. Since the school wasn't founded that long ago, there is a chance to rethink and reimagine higher education. I believe CSUCI is doing what others would do if they could hit the reset button. And they have the leadership to do it."
The Green Family Foundation gift made it possible to hire 15 new peer mentors for the fall 2020 semester and to support a staff position to help keep the peer mentor infrastructure strong.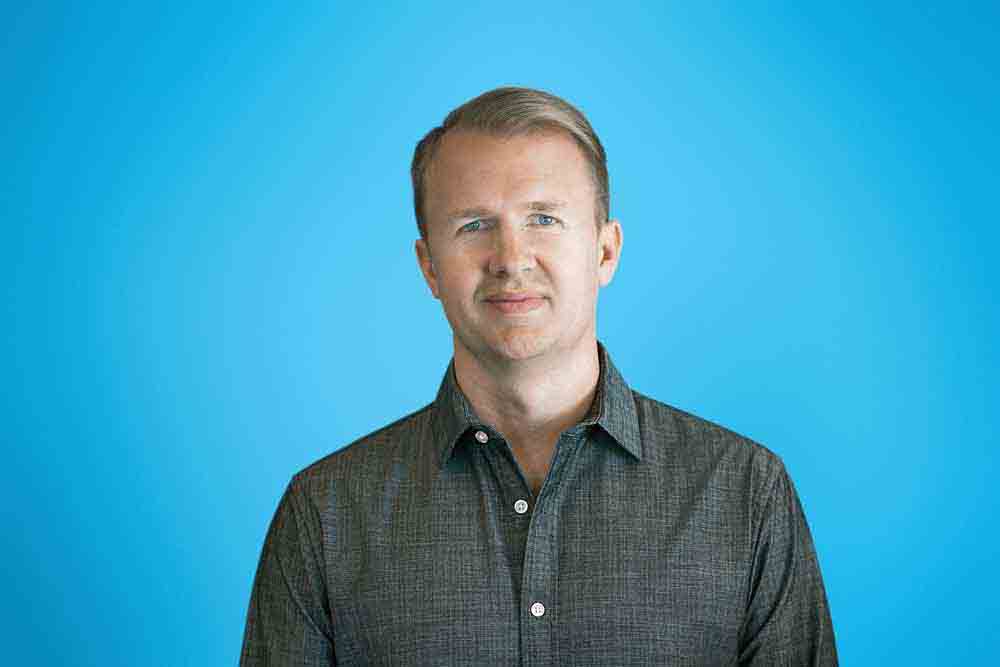 The foundation then contributed an additional $250,000 in a tiered scholarship fund designed to encourage CSUCI students to stay in school.
Staying in school to graduate on time is central to a student's success, so President Erika Beck was especially pleased to see students get this kind of support from Green.
"I am incredibly grateful to have a community partner who is dedicated to utilizing data to drive philanthropic support in a manner that optimizes impact on student success," Beck said. "His deep commitment to equity and inclusion, not only supports our University's work, but also supports his efforts in creating a diverse and inclusive workforce."
The program was set up so that qualified recipients would receive increasing amounts of scholarship funding each year they remained in college.
"There is a lot of diversity in our community and there are very few places where that all comes together. CSUCI is one of those places." –Jeff Green
Ten CSUCI freshmen were identified to receive just under $1,500 for the fall and spring 2020 semester for a total of $2,940 per freshman. Fifteen sophomores were chosen to receive a total of $3,920 for both semesters. Fifteen juniors have been identified to receive almost $2,500 per semester to total $4,900 and 15 seniors have been tapped to receive a total of $5,880 per student during their last year at CSUCI.
To qualify, students with a demonstrated financial need were required to have 3.0 grade-point average or above and had to be enrolled for at least 15 credits.
The Trade Desk and the Jeff Green Family Foundation's generosity actually began in December of 2019 when both entities provided a total gift of $105,000, which funded 75% of the peer mentor ambassadors.
During the spring 2020 semester, the peer mentor ambassadors served 138 unique students of which 94.2% have either graduated or are currently enrolled in fall 2020 classes.
Despite economic pressures of the pandemic, 91.9% of all CSUCI students enrolled in spring 2020 either graduated or returned for classes in fall of 2020.
Green said another reason he gave to CSUCI is because of the larger community.
"I believe in our community," he said. "There is a lot of diversity in our community and there are very few places where that all comes together. CSUCI is one of those places. I think the greatest hope for any community is to educate its citizens well—all of them."
An anonymous survey from peer mentor ambassadors during spring of 2020 suggests the impact of the foundation's gift to support peer mentor ambassador stipends was significant.
"My family and I can sleep knowing we do not have to occasionally budget our groceries to ensure that we have enough money to pay for rent," the student wrote. "This sense of security means that my younger sister and I can place all of our energy in doing our best as students."
Return to the Table of Contents
© Fall 2020 / Volume 25 / Number 2 / Biannual