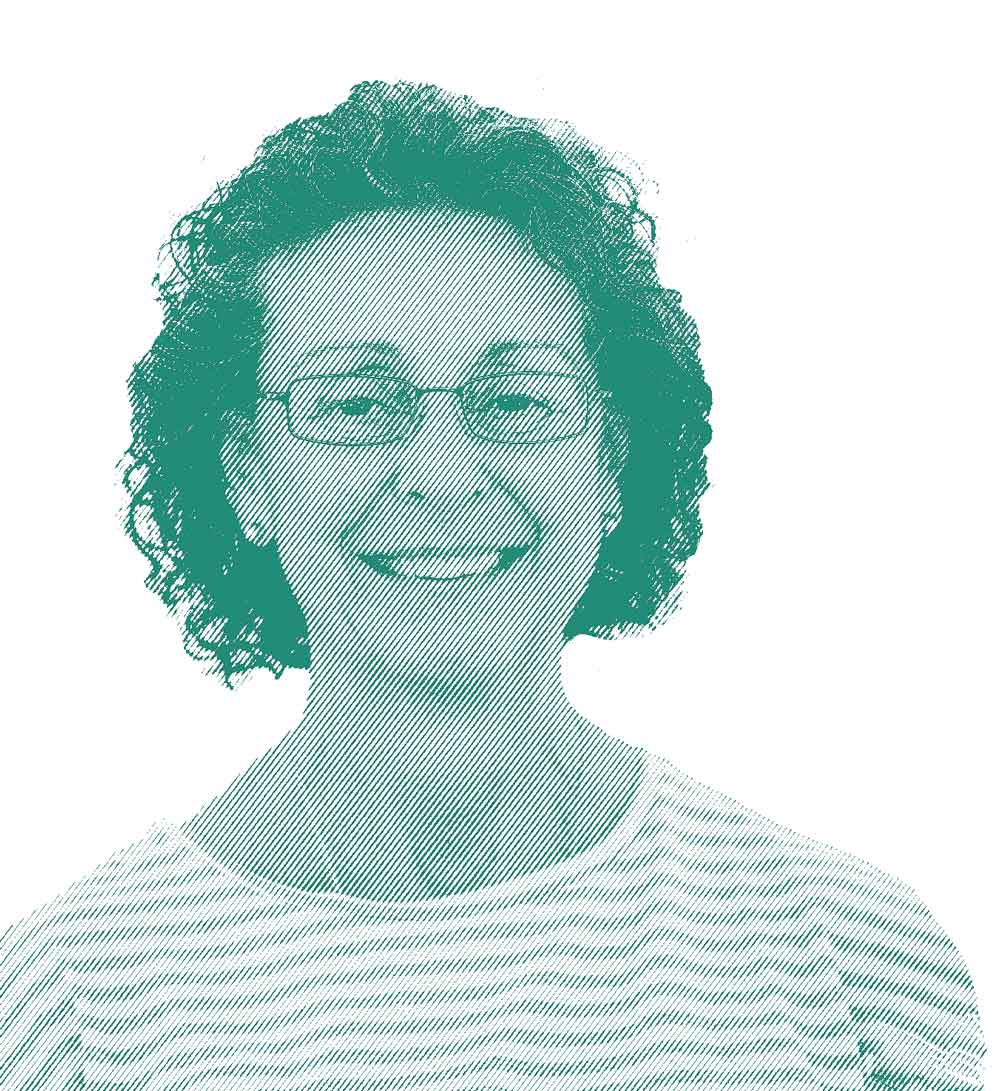 CSUCI gains a new champion for healthcare in Health Science Professor and Program Chair Sonsoles de Lacalle
by Marya Barlow

In 2019, a new faculty leader arrived on campus to help CSUCI prepare the next generation of healthcare professionals for one of the nation's fastest-
growing vocations.

Sonsoles de Lacalle, Ph.D., M.D., has a resume that any physician, neuroscientist and educator would be proud of: Fulbright scholar, faculty at Harvard Medical School, founding director of three university programs in biomedical sciences, published research in prestigious medical journals, presentations at international symposia, and awards from the National Institutes of Health (NIH) and American Association of Colleges of Osteopathic Medicine, to name just a few highlights.

In her newest job as Professor and Chair of CSUCI's Health Science program, de Lacalle hopes to help an already thriving Health Science program develop into a well of regional opportunity and talent.

"It was serendipity, in a sense," she said. "I had been seeking a new challenge. I love developing programs and bringing them forth. And as a native of Spain, the Spanish influence of California resonates with me."
Health Science
Health Science, formerly under the umbrella of CSUCI's Nursing program, became a stand-alone program in 2019. With the hire of de Lacalle, both the Nursing and Health Science programs are positioned to take vital next steps to ensure their growth. CSUCI Nursing, chaired by Lynette Landry, R.N., Ph.D., is one of the state's top-rated Nursing programs. Health Science, with approximately 800 enrolled students, is one of the University's most popular majors. Because entry into Nursing is so competitive, Health Science is a popular option for students still hoping to enter Nursing or other healthcare fields.
"The world of health is more than being a physician or a nurse," de Lacalle said. "There's a need to understand what makes human beings better-adapted to the environment, to be happier and more productive all around. Health Science involves fields like nutrition, exercise, ergonomics, medical records, radiology, health education, occupational therapy, behavioral therapy, public health … the sky's the limit. A bachelor's in Health Science is a place to start to explore those potentials."
De Lacalle balances her administrative role with teaching, research, publishing, and service. Outside of her classes — Careers in Health Science, Health Ethics, and a capstone research course in the fall semester — she maintains an open-door policy (albeit a virtual one during COVID-19), and encourages students to prioritize self-care as they persist in their journey to care for others.
"For me the proudest accomplishment is watching my students thrive and take a step forward in their career," she said.
"The world of health is more than being a physician or a nurse." -Sonsoles de Lacalle
This year, de Lacalle helped CSUCI land its first National Institutes of Health grant, as lead investigator on a project called "Initiative to Enhance Diversity in the Biomedical Research Workforce at CSU Channel Islands." Joined by three CSUCI co-authors and an interdisciplinary faculty team, she will direct a three-year, $1.1 million grant encouraging students from diverse backgrounds to pursue careers in bio-behavioral fields. The project will expose students to the broad spectrum of biomedical careers, design new curriculum and faculty development programs, and examine how those support measures contribute to student success.
"As a result of the study, CSUCI will have a better understanding of effective approaches to student engagement and mentoring, research capacity building, and faculty's contribution in the process," de Lacalle said.
De Lacalle grew up in Madrid, Spain, and became interested in medicine and neuroscience at an early age. Her younger sister, Gloria, was born mentally handicapped with structural brain damage.
"Through the effort of my parents, she was able to have a semi-independent life," she said. "That was a powerful experience, because I saw my parents taking care of her, committed to her well-being, finding the resources, and not stopping at doing their best."
After medical school in Pamplona, de Lacalle came to the U.S. on a Fulbright scholarship for postdoctoral research at the University of Chicago. That led to faculty and administrative appointments at Harvard, CSU Los Angeles, Charles Drew University, and Ohio University over the next 20 years.
Among her goals at CSUCI, de Lacalle hopes to forge more internships and job pathways for Health Science students in the region.
"Any group or company that has a commitment to wellness would be a great partner," she said. "Our students can offer wellness programs for employees — programs for fitness, nutrition, cooking — you name it. It's not just about curing diseases; it's about providing preventative care."
Return to the Table of Contents
© Fall 2020 / Volume 25 / Number 2 / Biannual