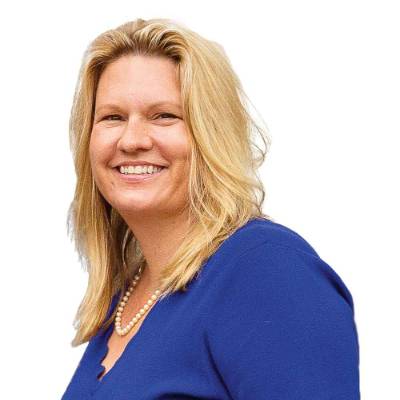 As many of you know, in January I will be leaving Cal State Channel Islands (CSUCI) to become the President of California State University, Northridge (CSUN).
My time at CSUCI has been incredible. When I first arrived on campus four and a half years ago, I had an idea of what my experience might be like and the possibilities filled me with excitement. However, today, I realize I really had no idea just how amazing, inspirational and transformational my time at CSUCI would actually be.
Since I arrived, I have had the privilege of being a part of a campus community that holds a collective and unwavering commitment to students and their success. I have witnessed the immense generosity and grace from our faculty and staff who never lose sight of academic excellence even through fires, mass shootings and a world-wide pandemic.
I have learned that our students are the leaders of today. They have proven their resiliency and determination over and over again. I am immensely grateful to have had the opportunity to learn from them and benefit from the hope, optimism and transformational change they are imparting on our society.
Today, our campus is leading through crisis and as I reflect upon my time at CSUCI, I know this campus will emerge even stronger. Despite the challenges, our campus has increased student retention and graduation rates and remains steadfast in its commitment to our mission and values.
As you will read in the following pages, CSUCI remains nimble and responsive to the needs of our academic community. We have enacted a 7-Point Framework for Realizing Racial Justice through collective and comprehensive efforts. As COVID-19 remains a very real threat to the health and safety of our campus community, our faculty have continued to innovate their curricula to keep our students engaged and challenged in the virtual environment. Through the dedication of our supporters and donors, CSUCI continues to advance to new heights with capital projects, student support services and scholarships. This is a small portion of the work being done around our campus that is shaping our new normal.
I cannot express how much I will miss our vibrant campus community. However, I am grateful to have the opportunity to continue working alongside Cal State Channel Islands as a part of the California State University system and I will continue to cheer on CSUCI students, faculty, and staff as they work to reimagine higher education for a new generation and era.
Sincerely,
Erika D. Beck, Ph.D.
President
Return to the Table of Contents
© Fall 2020 / Volume 25 / Number 2 / Biannual