By Pamela Dean

In August, CSUCI eagerly welcomed students, faculty and staff back to campus for the Fall semester after operating in a virtual capacity since the start of the COVID-19 pandemic in March 2020.

"We are thrilled to bring back in-person instruction, activities, programs, and student support services," said Interim President Richard Yao.

Math major Jessica Tapia is happy as well. "It feels so good to be back. I didn't realize how much I missed being on campus." 

The senior is grateful to be attending classes in person, living in her dorm once again, and having lunch with friends in the Student Union.

Tapia is just one of many students glad to return to the normalcy of life on a college campus.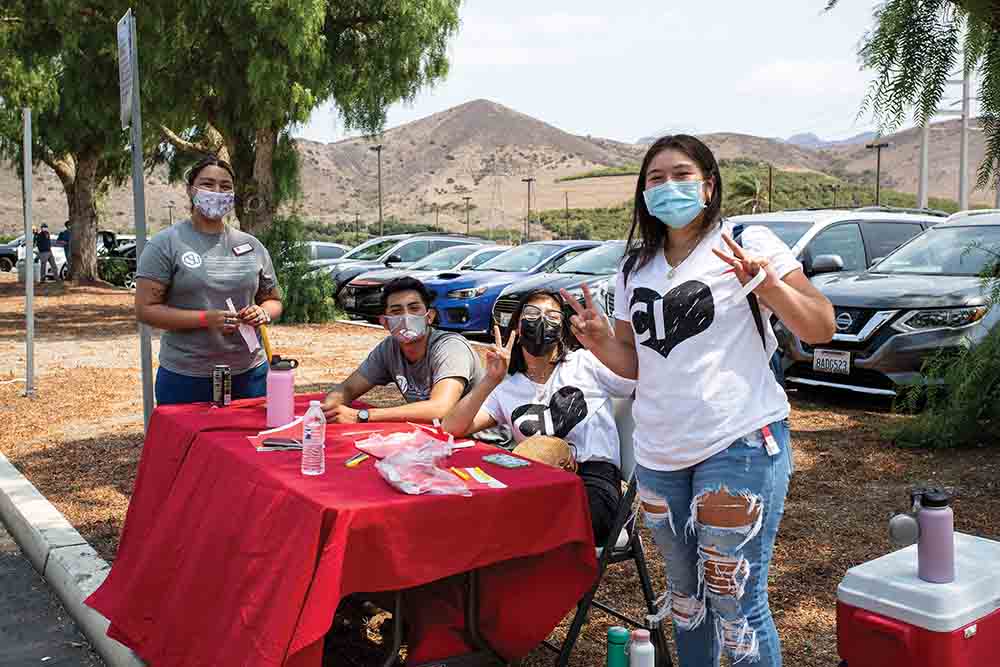 "I feel so happy that I am back on campus where I am around all my fellow students and I can get my work done with my classmates," said Communication major Charles Heaney. "It's been a struggle readjusting to the in-person and wearing a mask, but I'm so happy to be back."
Biology major Sarah Byrd is pleased to be getting the hands-on experience she will need to land a job upon graduation. "I can finally go back to lab and get the skills people want when I leave the school. It's nice to see classmates too and work with them instead of being stuck behind the screen. It's especially nice to talk with the professors." 
Since the pandemic began, the University's COVID-19 case management team has worked closely with Ventura County Public Health (VCPH) to meet requirements that ensure the safety of the entire campus community. 
To prepare for the Fall semester repopulation, COVID-19 hazard assessments were conducted all over campus. Classrooms and offices were evaluated for spacing. High traffic customer service areas, such as Student Business Services, Broome Library, Student Union, and Islands Cafe were assessed and safety measures such as plexiglass were installed where feasible. Hand sanitizer, wipes and masks were made available around campus. All air handling systems were checked and upgraded where necessary. Classrooms and common areas are sanitized nightly.
Fortunately, since the semester began there have been limited COVID-19 cases among students, faculty and staff.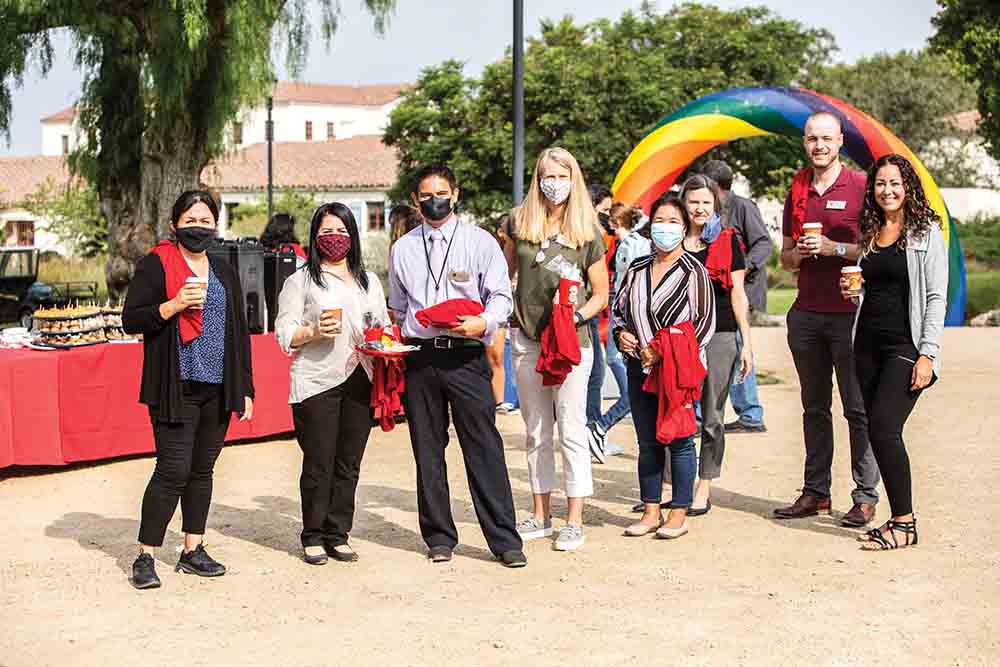 "It's been a really awesome collaboration between areas across campus that has made this effort so successful," said Director of Environmental Health & Safety Joyce Spencer. 
In accordance with the state of California mandate, the CSU requires all faculty, staff and students to be vaccinated or have a medical or religious exemption. Those who are not vaccinated must undergo weekly COVID-19 testing. Masks must be worn in all indoor spaces except when actively eating or drinking.
The majority of CSUCI faculty and staff — 98.5 % — are vaccinated and 96% of all enrolled students and 99% taking at least one in-person class have certified their vaccination status. 
The University worked with VCPH to plan for the repopulation of student housing. Residence halls are at 75% capacity. 
"Since the start of the semester we've had about a dozen or so students in Housing with COVID-19, some went home until the end of their isolation period, and some remained on campus. No students experienced serious, debilitating illness," said Associate Vice President for Student Affairs and Dean of Students Cindy Derrico.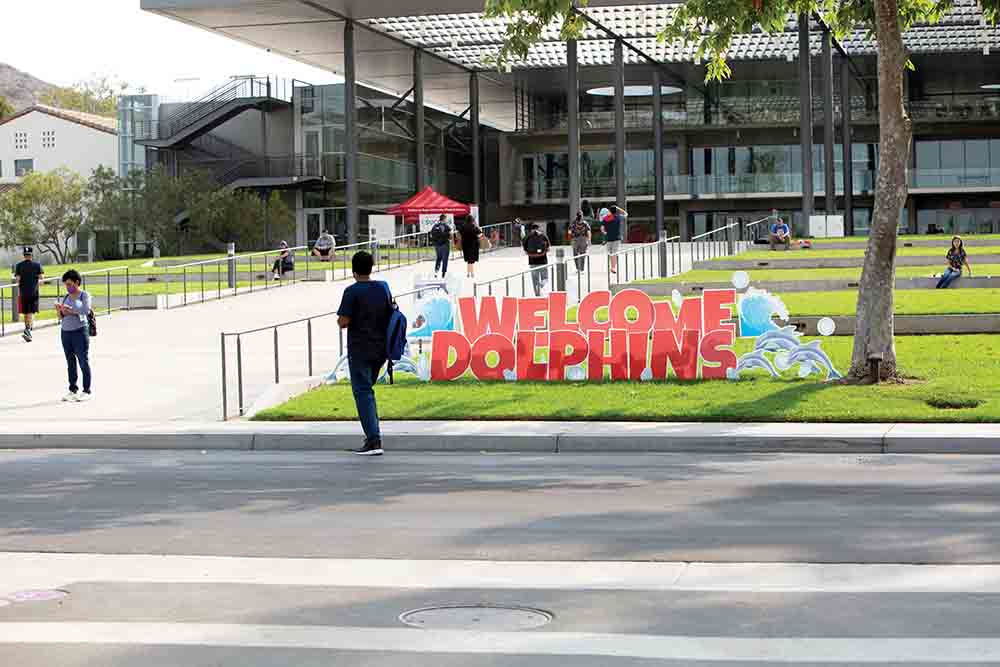 "I think our overall repopulation strategy has worked pretty well," said Provost Mitch Avila. "In the Spring semester for sure, CSUCI will be the safest place in Ventura County. We do testing. We do contact tracing. It's safer than any big box store. It is safer than the gym I go to. I'm pleased to see the high level of vaccination among our faculty and staff. It's very impressive."
Stephanie Villafuerte also contributed to this article.
Return to the Table of Contents
© Fall 2021 / Volume 26 / Number 2 / Biannual