Edward Rodriguez, '21 B.S. Psychology
By Stephanie Villafuerte

When he was a senior in high school, Edward Rodriguez knew he wanted to take on something other than college. He wanted stories to tell his children, to honor a legacy, and to live among a community that he could call family. It wasn't until he heard about his cousin's experience that Rodriguez realized where that could be found: the U.S. Marine Corps.

"My older cousin had been in the Marine Corps at the beginning of the Iraq War and I remember always listening to his stories with such fascination," Rodriguez said. "I wanted what he had."

After graduation, the Santa Barbara native enlisted and was stationed in Twenty-Nine Palms, California. He served as an infantryman in Afghanistan in 2012 and later in Iraq in 2014. The veteran came out of his five-year service with comrades he considered brothers, and a completely new mindset.

"During my time overseas, I learned that our life, our show, could end in the blink of an eye and we have such a small role in it. I try to play my role as best as I can. I served with many great men and now honor the legacy of those who are gone."

But the aftermath also left a heavy toll on Rodriguez. Several of his friends were suffering from PTSD, some of which resulted in suicide. The events led him to start a new chapter of his life. Namely, college.

"I wanted to see what might've led to their decision," Rodriguez explained. "So, I decided to study psychology because I wanted to understand the human mind and how experiences such as war can affect us."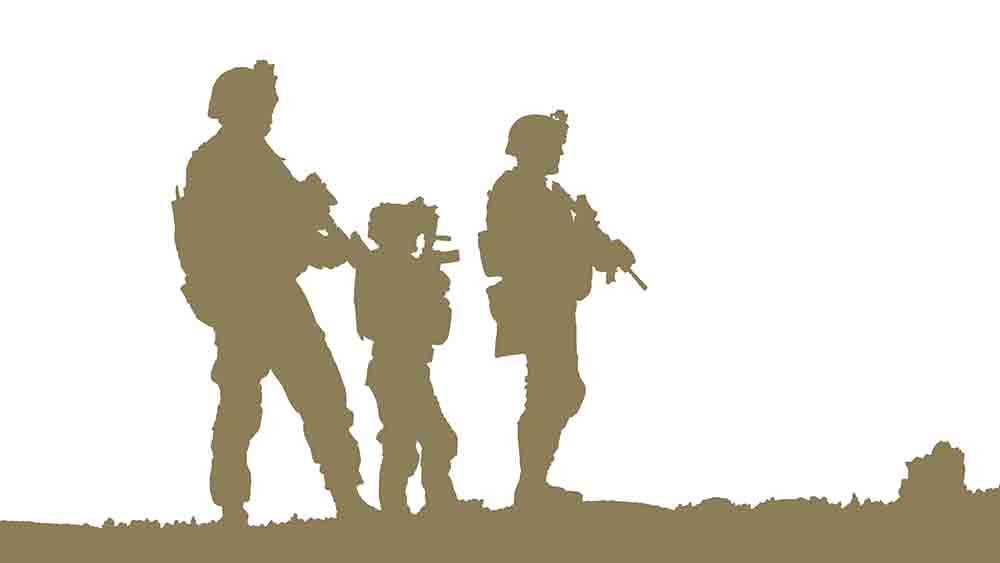 The first-generation student attended Santa Barbara City College before transferring to CSUCI in 2019. Aside from wanting to be near his family, Rodriguez chose the campus because of the positive reviews he heard about its programs.
His experience exceeded his expectations. Psychology Lecturer Susan Beers taught Rodriguez to love the scientific method and objectivity, while History Professors Frank Barajas and Marie Francois taught him about his Mexican heritage and the pride it came with.
"I can honestly say that some of the faculty members I interacted with at CSUCI changed my entire outlook on life for the better," Rodriguez said. "I owe these three individuals more than they may ever know."
Rodriguez graduated in Spring 2021 with his bachelor's degree in Psychology and a minor in History. He is now studying for his master's degree in Sociology at CSU San Marcos.
The graduate wants to use his education to understand and help others. It's a mission of his that has grown exponentially in the last year and a half, amidst the global pandemic.
"During quarantine, I worked at a shelter which housed individuals at high risk for COVID-19 due to pre-existing conditions or advanced age," Rodriguez said. "I helped connect individuals with community resources, secure emergency funds, meals and other daily living necessities."
Seeing how their lives were transformed by his assistance, Rodriguez made it his objective to help those in need.
And he gets one step closer to that goal every day. He currently works as an intern at Meals on Wheels in San Diego where his job is to deliver meals to clients and assist them in finding social services.
Once he receives his MSW, Rodriguez plans to obtain a license in clinical social work that he'll use for employment in the Veterans Administration. He feels a duty to help veterans as they return to civilian life.
"We have a responsibility to one another that continues long after we have left the battlefield," he said.
He would like to encourage others to enter the social work field: "If you ever experienced adversity in your life and like to help others, consider a career in social work because your unique experience, along with the proper training and education, can be of great use to others. The world needs more social workers. 
Return to the Table of Contents
© Fall 2021 / Volume 26 / Number 2 / Biannual