A conceptual rendering of CSUCI's Early Childhood Education Center
CSUCI receives $15 million gift from philanthropists MacKenzie Scott and Dan Jewett
By Pamela Dean

A $15 million donation from MacKenzie Scott and her husband Dan Jewett will help CSUCI expand proven initiatives that support student success, engage in robust academic planning, and grow the physical campus by subsidizing new and renovated building projects.

The gift was announced last June as part of a round of $2.7 billion in funding Scott and Jewett gave to 286 charitable and educational organizations. Scott noted it "would be better if disproportionate wealth were not concentrated in a small number of hands, and that the solutions are best designed and implemented by others."

The unrestricted donation is the University's largest one-time gift to date.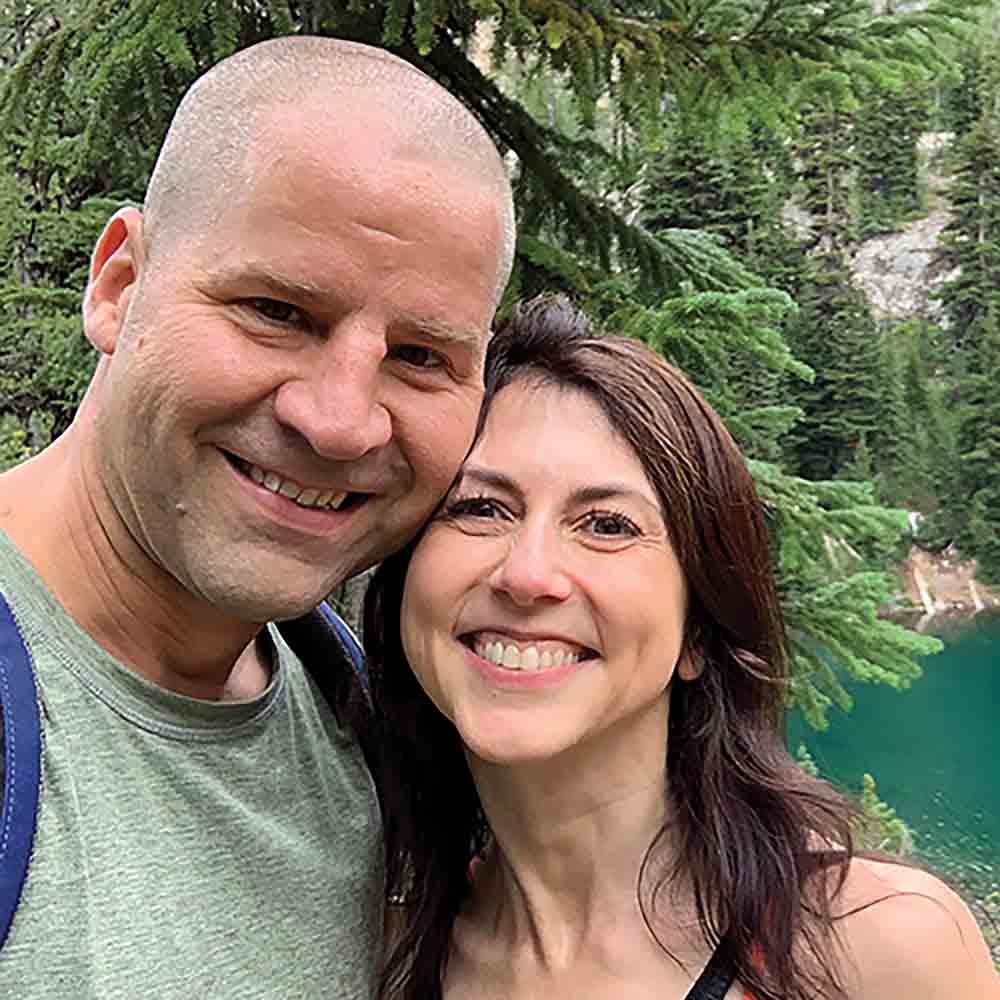 Dan Jewett and MacKenzie Scott (Courtesy ofgivingpledge.org)
"This gift could not have come at a more critical time in our history," said Interim President Richard Yao. "The generosity of MacKenzie Scott and Dan Jewett is a testament to the data that reflects the incredible work our faculty, staff and administration are doing every day to eliminate equity gaps and increase the social mobility of our students by creating powerful academic and co-curricular programs that support student success and graduation. We could not be more grateful for their generosity as we recognize the transformative power that this level of support has for our students and campus."
In a recent blog post, Scott wrote, "Higher education is a proven pathway to opportunity, so we looked for two- and four-year institutions successfully educating students who come from communities that have been chronically underserved."
It is not surprising that the only four-year public university in Ventura County caught the attention of Scott and Jewett. Over the past decade CSUCI has worked to close equity gaps among its students, half of whom are Pell Grant eligible and identify as Latinx, making the University eligible to compete successfully for Title V grant funding as a federally recognized Hispanic Serving Institution. Some of that funding has been used to focus on improving the transfer pipeline and coordinating the transfer process with local community colleges. This is a significant goal given that transfer students make up half of CSUCI's student base. 
"Through attending to the needs of our transfer students, we are on track for achieving graduation targets for this population established for our campus by the CSU system," Yao said. 
Serving the needs of CSUCI's diverse student body, as well as the workforce needs of the region is exactly what the Scott and Jewett gift is intended to do, in part by investing in initiatives that can attract additional donor support. According to Yao, the gift is one of the most transformative and monumental in the history of the University, with an impact extending beyond the dollars. As he observed, "It brought a national spotlight to the work CSUCI has done to advance diversity, equity and inclusion and the social mobility of our students. It also presents CSUCI with an incredible opportunity to inspire, leverage, and secure additional philanthropic interest in our work that is so essential to the region."
Because the gift is unrestricted, the University can choose to utilize the money however it sees fit to best meet the unique needs of its students. After much contemplation and analysis, Yao has decided to invest the funds in three areas: 
Student Success 
Funds will focus on efforts around the CSU's Graduation Initiative 2025 which aims to shorten the time it takes students to finish their college degrees and eliminate equity gaps. According to Yao, the University will invest in programs that have preliminary data suggesting they help improve student success. Examples include deepening the University's investment in peer mentoring and piloting a program to give incoming first-year students a leg up on earning college credit the summer before their first Fall semester to prepare them for college success. 
Academic Planning 
The University is setting aside the bulk of the gift for academic programs and planning, which will be informed through the development of an academic master plan. This process will help shape the academic identity of CSUCI moving forward and inform how the University can best meet the region's industry, community, and workforce needs. A portion of the gift will be used to augment state funding CSUCI received to enhance and expand Ethnic Studies curriculum and programming. The funding could be used to expand existing programs and examine the development of dedicated spaces on campus for student groups historically under-represented in higher education.
Capital Planning 
Directly tied to the academic planning process, funds will be used to support the capital needs of academic programs, as well as the priorities identified by CSUCI's Foundation Board, which include a performing arts center, student wellness center, and a potential Early Childhood Education Center. 
Return to the Table of Contents
© Fall 2021 / Volume 26 / Number 2 / Biannual