Chad Smith '04 BS Biology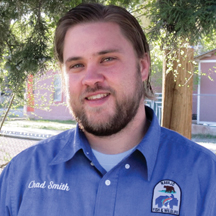 This January Chad has taken a position as a zoologist, monitoring endangered species for The Natural Heritage Program on the Navajo Nation in New Mexico. 50% of his time is spent on fieldwork with various animal species and 50% of his time is office based, providing technical assistance for project planning and maintaining the tribal endangered species list.
Angel Chitnatham 05' BA Political Science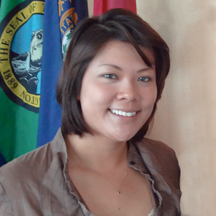 This past March Angel has started intern office hours at Assemblyman Jeff Gorell's field office in Westlake, CA. In addition to attending community and military events on behalf of the office, during regular office hours she reaches out to constituents who seek representation and helps resolve any underlying issues between individuals and state bureaus. Analysis of bills and legislation also make up an important part of her duties to serve the constituents of the 37th district, Camarillo and East Ventura County.
 
Ariana Luquin Sanchez '07 BA in Spanish, Minor in Art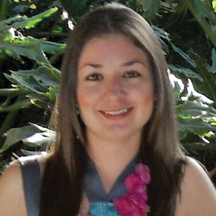 Ariana has been working for Santa Barbara Business College for the last 3 years as a Career Services Coordinator. Her main responsibilities include student assistance with resume writing, job searching, and interviewing. She also conducts classroom presentations on professionalism and assists students in finding internship sites within their field of study.
 
Shawn Mulchay '08 BS Business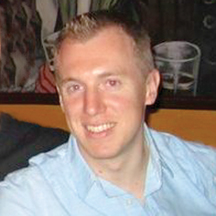 Shawn was recently recognized as the Camarillo Chamber's Entrepreneur of the Year for 2011. This award is given out annually to the business person who starts up, organizes and manages a business in Camarillo and whose deeds, actions and accomplishments have contributed to the betterment of the city. Shawn was honored at the Camarillo's Stars Top Ten Awards Night on March 26, 2011 at Spanish Hills Country Club. Shawn founded Socialmash Media which assists small and mid-sized businesses in developing their brands using social networks. In February 2011, Shawn oversaw the successful acquisition of Socialmash Media and is currently Operations Manager for both a start-up based out of San Francisco and for Brendan's Irish Pub & Restaurant in Camarillo.
Austin Dias '09 BS Business, BA Political Science
Jessica Williams '09 BA Liberal Studies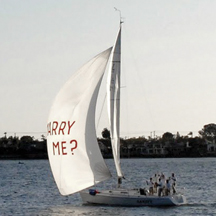 Austin and Jessica were recently engaged while walking along San Diego Bay. Austin surprised Jessica by having a sailboat put up a spinnaker that read, "Marry Me?" She said yes! Austin is a Principal/Broker with Sovereign Estate, Inc., and the Head Sailing Coach at the San Diego Yacht Club. Jessica is the Dockmaster's Office Administrator for the San Diego Yacht Club and plans to start a Master's in Nursing program in 2012.
Pradeep Srinivas '10 MS Biotechnology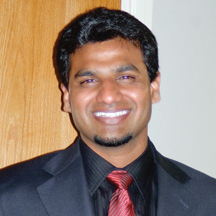 After receiving his MS in biotechnology at CI, Pradeep has been hired as an Associate Project Manager at a local biotechnology company, Integrity Bio in Camarillo. He was able to make the connection with an executive from Integrity Bio during an Alumni & Friends Mentorship & Networking Night event last December. He is responsible for research and development project completion from A-to-Z and also handles business relationships and contract writing.