MBA Program Heads to Santa Barbara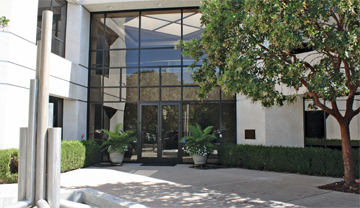 By Janet Egiziano, Ed.D., Director, Thousand Oaks Campus, Associate Director/MBA Program
When CSU Channel Islands kicks off its MBA program in Santa Barbara this fall, students will be able to truly go further and still stay close to home. This integrative, innovative, and international program, offered through CI's Martin V. Smith School of Business & Economics, is designed to meet the needs of working professionals and is the only MBA degree offered by a public institution in the Santa Barbara area. "Despite the state's uncertain budget, CI continues to provide our entire service area, which includes the Santa Barbara region, with an educated workforce that is vital to the state's economic recovery," said Richard R. Rush, President of CSU Channel Islands.
The program reflects an integrative approach to business and management, and is designed to develop business leaders who are capable of working effectively in an increasingly multicultural and global environment. Its cohort model "allows students with two years of professional work experience to interact and learn from their peers," said Dr. William P. Cordeiro, program director. Classes maintain a real-world orientation with a focus on international business and entrepreneurial innovation.
The program's three parts include foundation courses, offered in a mix of face-to-face and online format; core courses; and special topics. Cohorts of up to 25 students take two courses per session during 12 week special sessions, with four sessions per year. Students requiring foundation courses may complete the degree in 24 months; those needing only the core and special topics courses may graduate in 18 months. All courses are held at Cottage Health System's facility in Goleta.
Jay Galvin, a recently admitted MBA student, looked into other programs before choosing CI's MBA in Santa Barbara. While affordability and location were important considerations, CI's emphasis on student success made the choice an easy one. "I like that the program required the prerequisite coursework to prepare me for the core classes," said Galvin, who also saw advantages in the program's small class size. For Galvin, name recognition was essential. "I'm convinced that an MBA from a Cal State school will be prestigious," he said. Jerry Cardona, another recently admitted student, said that he "chose CI because it is a new school that I wanted to be part of."
CI's Santa Barbara MBA program is accredited by the Western Association of Schools and Colleges (WASC). To learn more, contact Alison Borden at CI's Extended University at 805-777-1042.