Business & Technology Leadership Dinner Awardees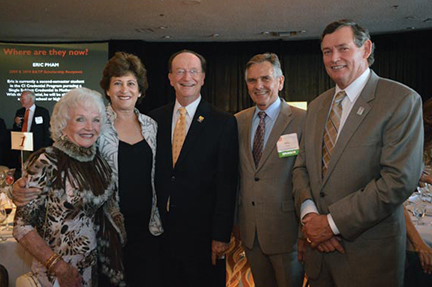 From left to right: Sheila Cluff, Jane Rush, President Rush, Ventura Mayor Mike Tracy, Chancellor White
CI recognized three outstanding business, technology and community leaders and awarded five student scholarships at its 9th Annual Business & Technology Partnership (B&TP) Leadership Dinner held on April 18 at the Crowne Plaza Ventura Beach. Housed in the Martin V. Smith School of Business & Economics, the B&TP is a collaborative effort between CI and community leaders, business and technology executives and professionals. The Partnership works to foster the collaboration of technology and related service-based companies with CI and promote technological excellence among CI students, faculty and staff for the benefit of the region's economy.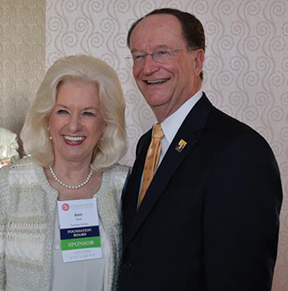 Awardees include: Business and Community Leader of the Year: Ann Deal, Founder and CEO of Fashion Forms.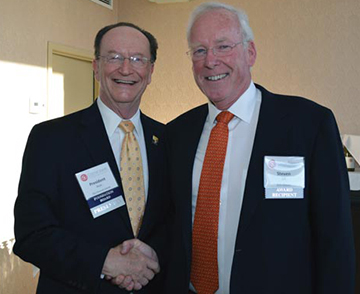 Technologist of the Year: Steven Gill, Partner of Gills Onions.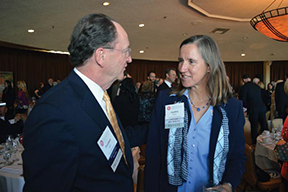 Faculty Leader of the Year: Dr. Cynthia Wyels, Professor of Mathematics.
Student recipients of $6,000 scholarships were Eric Varela, Computer Science, Jenna Fordis, Nursing; Christy Diggins-Richey, Nursing; Ashley Tegley, Nursing; and Charles Hillman, Applied Physics.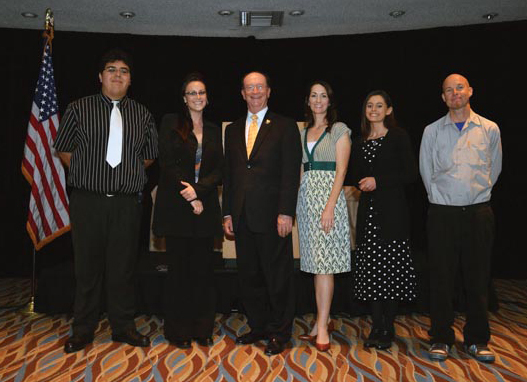 The event's title sponsor was Union Bank. Other sponsors included: Airborne Technologies, Inc., Aera Energy, LLC, Davey/Wesely, Bill and Elise Kearney, Ruby Oertle, Pacific Coast Business Times, and Sheeler Moving and Storage, Inc.