Building a Strong Foundation
By Lori Putnam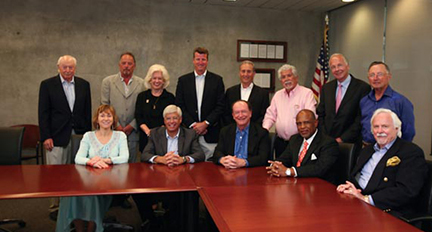 A 10-year anniversary celebration is a perfect time to look forward, not back, according to CSU Channel Islands (CI) Foundation Board Chair George Leis. 
"I attended a recent Commencement where President Rush was sharing CI's many accomplishments with the graduates and their families," said Leis, who serves as Regional President, Central Coast Division for Union Bank. "And then he shared what we have to look forward to—an events center, a strong athletic program, and much more." 
A key partner in helping to make that future a reality is the CI Foundation, which recently added several new members representing a broad spectrum of community leadership. These influential community and industry leaders share in common a belief in the CI mission.
When inviting members to the Foundation board, said Leis, it is important to identify those leaders in the community who have a passion for higher education. "We are an ardent group of individuals, and we believe in Dr. Rush's vision," he observed. "We look for leaders who are willing to put their passion to work to help drive the success of this University."
"I am thrilled to welcome our newest members to the CI Foundation Board," said President Richard R. Rush. "Their generosity and support will continue to help CSU Channel Islands serve our community. They have already made a critical difference in advancing our mission and this is just the beginning."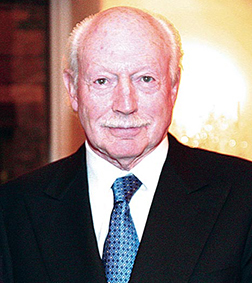 The Foundation's newest members include John Notter, owner and proprietor of the Westlake Village Inn and member of the Conrad N. Hilton Foundation Board of Directors. It was his connection with the Hilton Foundation that brought him to CI. Notter recalled being impressed with what the University had accomplished in such a short time, and he recognized the importance of the CI Foundation in meeting the University's goals. "As the state continues to limit funds to colleges and universities, it is imperative that the community supports CSU Channel Islands," he said. "By doing so, we all benefit."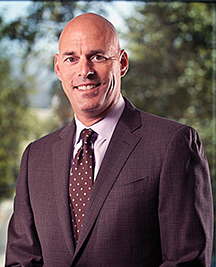 When Blaise Simqu, CEO and President of Sage Publications, was invited to join the CI Foundation board, he viewed it as a natural fit for himself and the company. "I've spent 25 years in academic publishing and I've probably visited more than 500 campuses during my career. One of the things I know with absolute certainty is that a college makes a community much more dynamic and interesting," said Simqu. "A university draws people to a community in a way that no other industry can."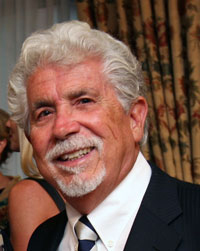 Hugh Cassar, the Honorary Consulate of Malta and supporter of such local charities as Casa Pacifica, The Wellness Community, and The Alliance for the Arts, is also a recent addition to the board and welcomes the opportunity to advance its vision and goals. "I'm learning more about CSU Channel Islands every time I go there," said Cassar. "If I can be of service with my knowledge of business, I will give 100 percent with the time I have."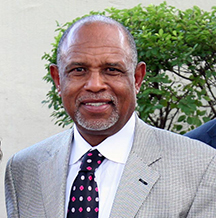 As for Camarillo resident and new Foundation board member Larry Hibbler, it's all about the students. "I believe every kid deserves the opportunity to go to college," said Hibbler, who is President and Owner of Simi Valley Ford and is a former Chair of the Simi Valley Chamber of Commerce. "There are a lot of kids in the area that really deserve that chance and the University gives it to them. Every time I visit the campus, it feels like a family. They say it takes a village to raise children, and that's what it feels like when I go to CSU Channel Islands."
To learn more about the CI Foundation visit www.csuci.edu/impact/give.htm. 
The 2013 Foundation board members
George Leis, Chair
Regional President, Central Coast Division—Union Bank
Harold Edwards, Vice Chair
President & CEO, Limoneira Company
Neil Paton, Secretary 
Consultant, Aerospace Materials
Dr. Terry Ballman, Professor and Chair of Spanish & Communication Programs
*Dr. Edward Birch, Ambassador, Union Bank
*Hugh Cassar, President and CEO, Kretek International
*Ann Deal, CEO Fashion Forms First
*Henry Dubroff, Editor, Pacific Coast Business Times
Linda Dullam, Owner, Dullam Nurseries
Robert England, Partner, Ferguson, Case, Orr, Patterson, LLP
*Janet Garufis, President & CEO, Montecito Bank & Trust
*Mark Hartley, Co-owner, Fitzgerald Hartley Company
*Larry Hibbler, Owner & President, Simi Valley Ford
Bill Kearney, Sr. Vice President, Merrill Lynch
*Hank Lacayo, President, Congress of California Seniors
*Armando Lopez, Partner, Plaza Development Partners
*Douglas McRae, Director of Philanthropy, Sansum Diabetes Research Institute
*John Notter, President & Proprietor, Westlake Village Inn
*Emilio Pozzi, President, American Tooth Industries
John Ridgway, CEO & Creative Director, Novocom
Richard Rush, President, CSU Channel Islands
*Blaise Simqu, President & CEO, Sage Publications, Inc.
Peter Wollons, President & CEO, Airborne Technologies, Inc.
*Denotes newest board members.