Cristine Campos '06 Biology and Chemistry (double-major)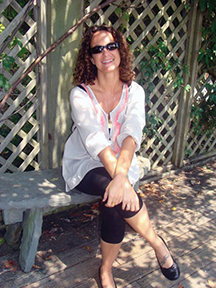 Cristine recently received her Ph.D. in Microbiology and Immunology working with the tier 1 select agent Burkholderia pseudomallei at UNC Chapel Hill. She also recently contributed to research that led to a publication in Science Magazine.
Sergio Juarez '10 Communication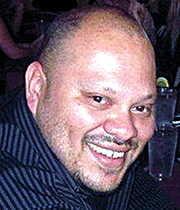 Sergio is a doctoral student at the University of Denver while teaching at the Community College of Aurora. He is an adjunct instructor in Communication Studies teaching courses in public speaking, decision making, and interpersonal communication.
Nasim Khansari '09 History and Political Science (double-major)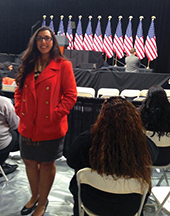 Nasim works for the Asian Pacific American Legal Center as a Citizenship Network Manager. She recently heard President Obama speak on comprehensive immigration reform and is currently working on immigration service delivery and policy reform. 
Bethany Morris '11 Early Childhood Studies
Bethany graduated this spring from CSUN with a master's degree in Early Childhood Studies. She completed her thesis, which is on the presence of plagiocephaly (a flatness of the head due to excessive pressure placed on one area of the skull) in infants. The end result will be an advocacy for parent and caregiver education and awareness of the promotion of gross motor development in infants to prevent plagiocephaly.
Alumni Mobile App Launched

Want to get the latest CI campus and alumni news and events, anytime, anywhere? There's an app for that.
CI's Alumni & Friends Association launched the CSU Channel Islands Alumni mobile app in May. The free app is available in the app stores for iPhone, iPad, Android, Blackberry, and on the Web.
The app allows users to select from more than 100 feeds to personalize their CI news on such topics as alumni events and updates, clubs, campus activities and academic programs. Subscribers can use the app to stay in touch with classmates, submit address updates, answer polls, learn about special alumni offers and promotions, and more. It also has a section that offers helpful, humorous tips and advice, covering topics ranging from job and dining etiquette to finances, health, happiness and everyday life.
"Now CI students, alumni and supporters can carry CI in their pockets, literally," said Jonathan Neira, a CI graduate who works in Alumni Relations and Community & Government Relations and spearheaded the app project. "We hope this free app enables CI alumni and all of the University's friends and supporters to stay even more connected and informed."